I'm starting the #StarletStyle series here on Everyday Starlet.  Every week I'll have a new exercise in my personal style journey, and I'm inviting you to join me so we can find our personal style together.  This week I'm sharing a wardrobe diary showing what I wore for the past 2 weeks…
Pinning is Glamorous!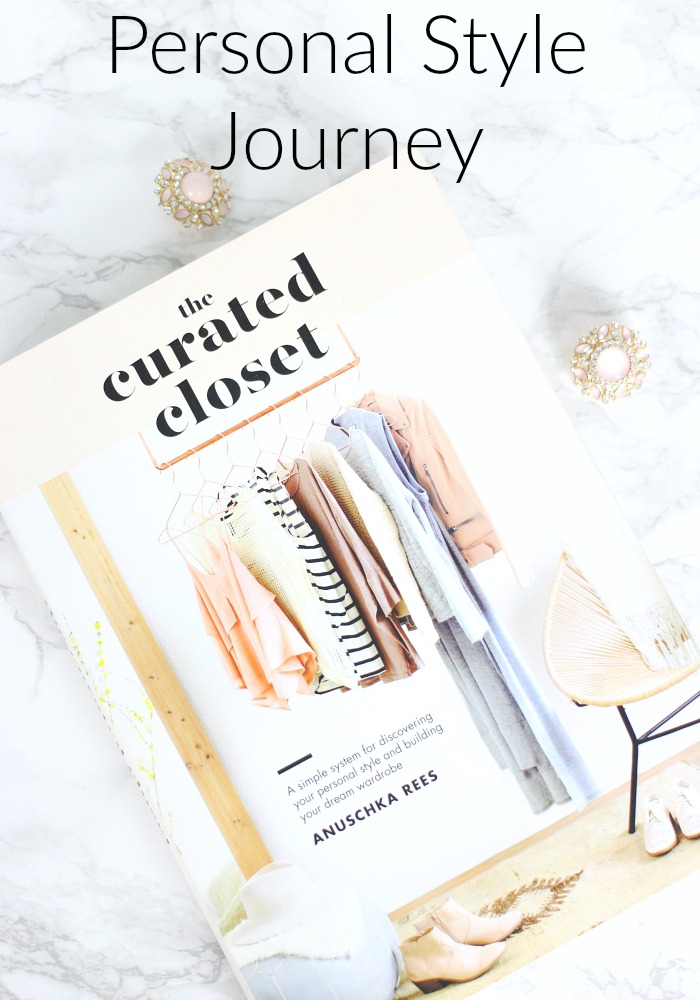 Personal Style Journey | Curated Closet Review | What I Wore #StarletStyle
Now that I've documented my wardrobe for 2 weeks, I asked myself these questions from The Curated Closet….
Favorite outfit?

 

My workout outfits because they show off the fitness progress I'm making on my fitness journey.

Least favorite? The shorts felt weird… I think they were a bad cut for me.

How happy are you with your outfits?

 

A bit embarrassed I'm in such a rut.

Current style? Casual, Comfortable, Minimal

Most worn colors? Black, White, Gray, Blue,

Most worn silhouettes and fits?

 

Skinny leggings and loose tees.

Do you have a uniform? More like a rut.

How much variety do you need?

 

More than I have now.

Overdressed or Underdressed? Overdressed.

Do you want people to notice your clothes?

 

Yes.
Do you style outfits?

 

Not as much as I should, but I don't like to look overstyled.
How comfortable are your outfits?

 

A little too comfortable.
How well do your clothes fit?

 

They are too loose, partly because I'm losing weight, but mostly because I haven't been all that confident about my body for a while.
What message does your current look send?

 

That I put in an effort, but a minimal one.
What message would you like to send?

 

That i'm an Everyday Starlet of course.
If you had unlimited confidence and funds what would you change?

 

I would be more glam and wear more body-conscious silhouettes.
How easy is it to pick out your outfits?

 

Pretty easy because they're on a rotation.
% of wardrobe did you wear in the 2 weeks?

 

If you count all the piles and binds i have in storage, probably 1%.
How many seasons do you have to dress for?

 

All of them.

 

I live in New England.

 

We sometimes have all 4 seasons in one week.
What type of occasions do you have to dress for?

 

Working out, working from home, errands, filming videos, stand-up comedy shows and open mics.
How well equipped is your wardrobe for those occasions?

 

Okay, but could be better.
How comfortable are you repeating outfits?

 

I think I'm a little too comfortable.
What's your shopping decision-making process?

 

I plan meticulously, and then I just buy whatever fits.
Main motivation for working on your style?

 

I would like to feel more confident, and add more fashion content to my blog and youtube channel.
What emotions have an impact on how you dress?

 

When I get stressed/depressed fashion is the first thing to get overlooked, which is ironic because a great outfit always makes me feel better.
How much does lack of confidence affect your outfits?

 

Completely.

 

I wish I was more confident so I could wear the looks that I love.
Do other people influence your style?

 

In general, I dress for me.

 

However, I do feel pressure sometimes to dress me casual so other people around me don't feel as underdressed.
Style Goals
What you like about your current style?

 

I like that it's comfortable and easy.
What needs work?

 

I need more variety, better fit, and more glamour.
What new skill do you want to learn?

 

I would like to learn how to have a functional wardrobe with only pieces that I truly love and want to wear.
I would love for you to follow along with me on this personal style journey, and maybe start a journey of your own.
Check out my new Ebook, 101 Ways To Make Your Life More Glamorous, on Amazon
Don't miss my light coverage, medium coverage, and full coverage foundation reviews
I also have reviews of my brighteners here, concealers here, neutralizers, primers, powders, setting sprays,  foundation brushes, blushes, highlighters, bronzers, brows, waterline liners,  eye pencils, liquid liner, drugstore mascara, high end mascara, liquid lipsticks,  Pore Minimizing Primers, Illuminators, stick foundations, powder foundations  lip liners, drugstore lip glosses,  high end lip glosses, gel/cream eye liners, dry shampoos, drugstore lipsticks, face Mists, eyeliner brushes, high end lipsticks, and serum foundations.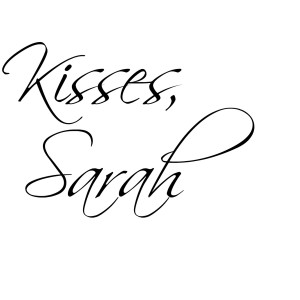 Sign up for the Everyday Starlet Mailing List!
This post/video is not sponsored.  All opinions are my own.  This post may contain affiliate links, that means that if you purchase any of these products, I receive compensation, through no extra charge to you.  That income will go towards making ES even better.
I've been earning money while shopping online with Ebates: