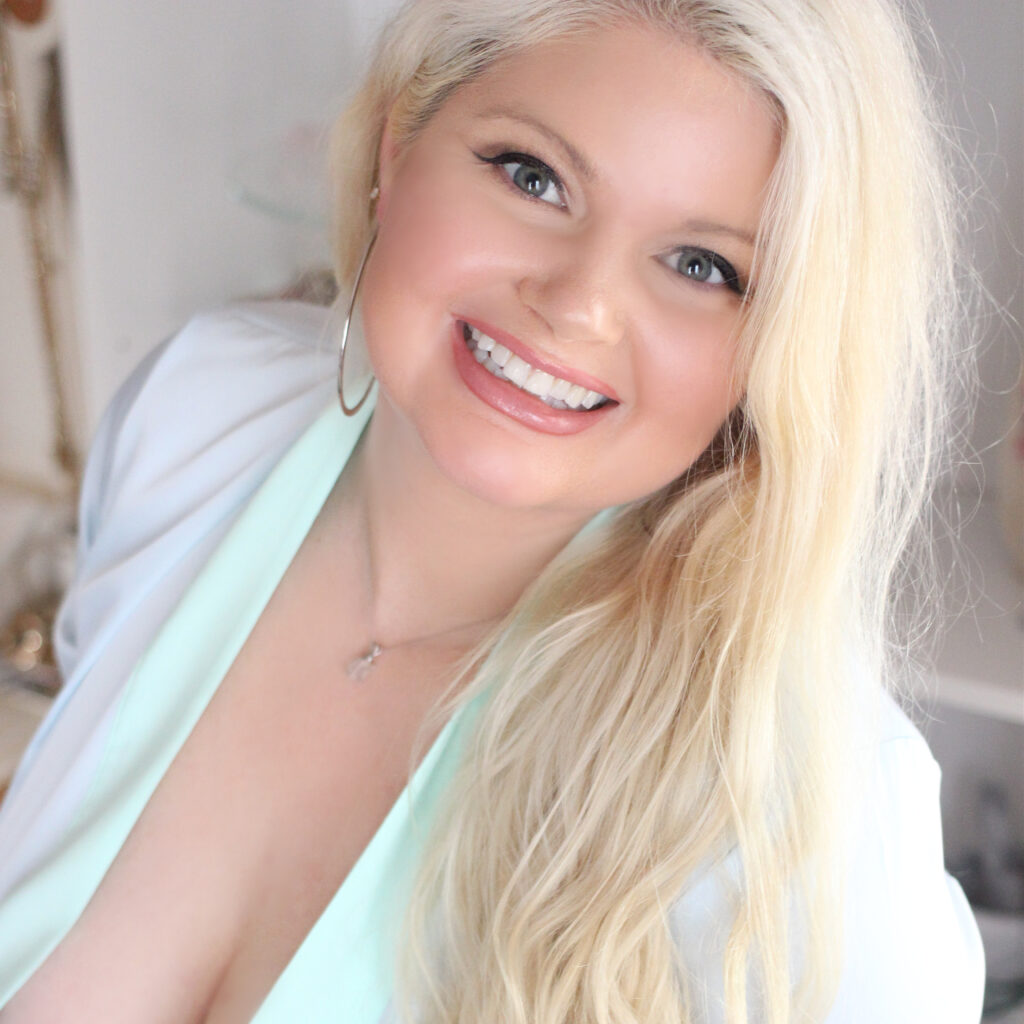 Sarah Blodgett is a teacher, speaker, influencer, and content creator who inspires women to embody their Feminine Energy and be the star of their own life. An advocate of Healthy Masculinity, Sarah helps men and women connect to their natural core energies and understand the importance of sexual polarity in relationships.
As a former professional stand up comedian, Sarah uses her humor, writing, and performing skills to inspire women to find their own voice and connect to their heart wisdom, as well as loving their bodies and feeling beautiful in their own skin. And she is a perfect example of how femininity doesn't fit into a specific mold. She embodies all the flavors of Feminine Energy and teaches other women to do the same.
Using her obsession with Old Hollywood Glamour, and her girly glam style to create inspiring and educational content on Instagram, YouTube, and TikTok. Her lifestyle brand, Everyday Starlet is a growing community of men and women who want to celebrate Feminine and Masculine Energies and become the best versions of themselves.
A New England native, Sarah enjoys getting some sun any chance she gets, sensual dancing, taking relaxing salt baths, and cooking healthy meals.
Sarah is available for collaboration on the following projects:
Ambassadorships
Sponsored blogs, vlogs, and social posts
Events and meet & greets
Photo and video shoots
Other projects that will help tell your story to my engaged audience
Rates will vary depending on the details of the collaboration. I would love to hear more about ways that your brand would like to work with Everyday Starlet. One sheet and/or Media Kit available upon request. Contact sarah@everydaystarlet.com