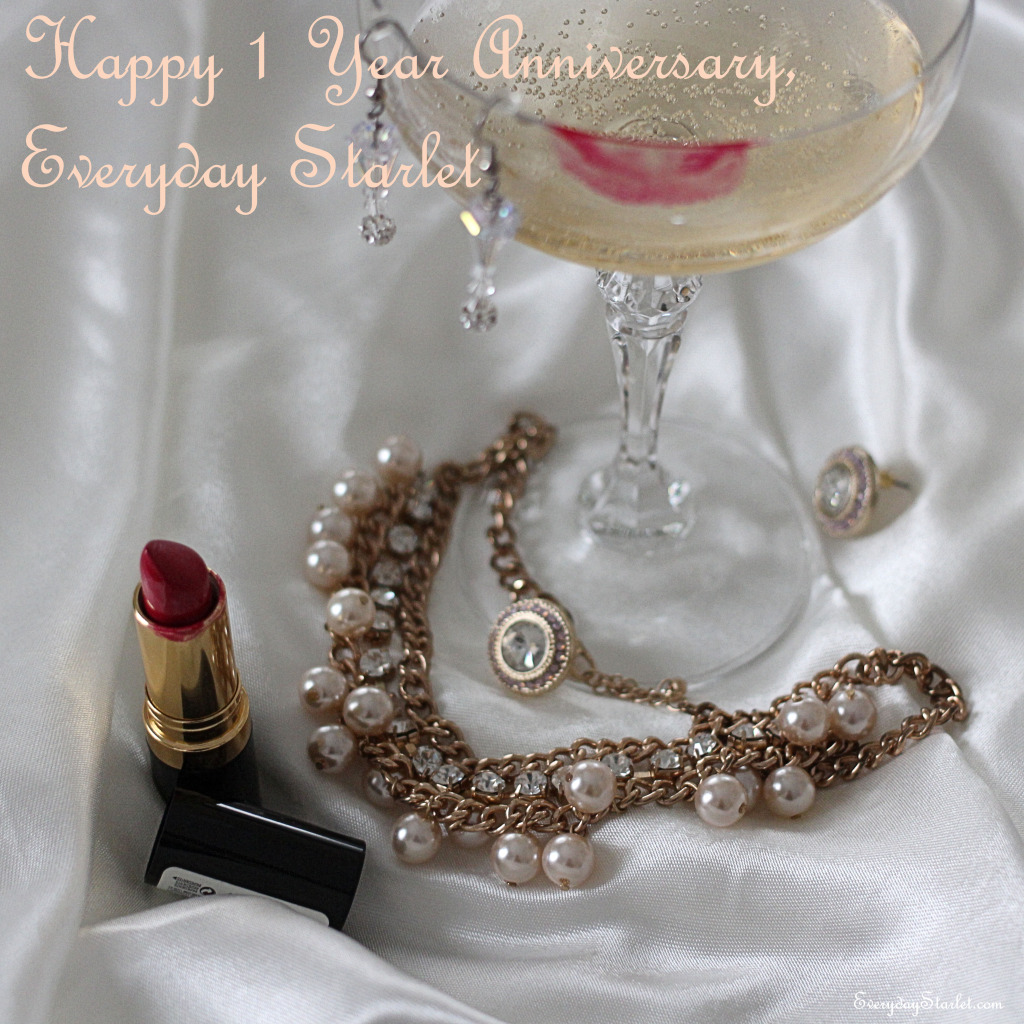 I can't believe Everyday Starlet is a year old today…. of course, it doesn't look a day over 6 months.  This anniversary is special to me because I've heard that most blogs fail in the first year, and ES is only getting better.  I am so thankful to all of my followers, those who where there from day 1 and all the new followers I've acquired along the way.  In celebration of this milestone, I've decided to share with you some highlights from the past year in ES…..
Top 10 Most Popular Posts
My Most Viewed YouTube Videos

If there is anything you would like to see, like to see more of, or even like to see less of, please let me know.  I am always looking for feedback and I want to make Year 2 of Everyday Starlet even better!
Kisses
Sarah
Feel free to comment/like/share with all of your fabulous friends
And don't forget to sign up for the Everyday Starlet mailing list…
LIKE Everyday Starlet on Facebook, Subscribe to the YouTube Channel…
…and Follow ES on Twitter, Pinterest, and Instagram