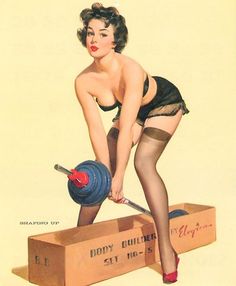 Who doesn't love a Pin-Up Girl?  They are adorable and sexy all at the same time, and they come in many shapes and sizes.  The key to a Pin-Up Girl body is the soft, hourglass figure.  That means ideally, your top and bottom half are the same with a tiny little waist, and a curvy but not overly muscular look.  That may not be achievable for everyone, but you'd be amazed what exercise and diet can get you.  Personally, I have always had curves, but sometimes they can get out of control.  So here are some Pin-Up inspired exercises for that photo worthy figure…
Upper Body
Pin-Up Girls have a soft look.  No hard bulging muscles.  So incorporating an upper body workout into a cardio session is ideal, like with some type of martial arts, swimming (Pin-Up Girls love to be in swimsuits), or Dita Von Teese's choice Fencing.
You can also try exercises that use your body weight for light weights.  I just purchased the Mari Winsor Upper Body Sculpting DVD (yes I still use DVDs, but there are plenty of workouts you can download as well, or find of YouTube).  Mari Winsor is Dita Von Teese and Miley Cyrus's Pilates instructor.
Bust
The most common problem with losing weight is the disappearance of the "girls".  Make sure you dedicate some time to exercises that will strengthen your chest area, like chest presses, push-ups, rows, and around the worlds, or resistance band exercises.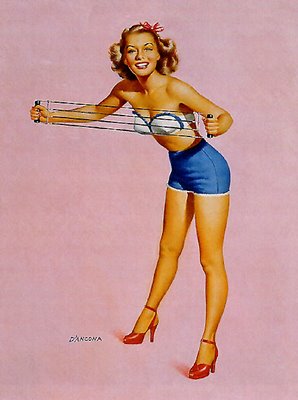 Jayne Mansfield used a broom to do exercises… you can use a body bar.  Here are Mansfield's exercises:
"To slim your waistline: kneel on the floor and raise a broomstick high above your head with both hands, one on each end of the stick. Now, keeping your back straight, bend slowly to the right side until the end of the broom touches the floor; then alternate to the left side. Start with 25 and work up to 50.

To help improve your posture and eliminate protruding shoulder blades: kneel on the floor holding the broomstick high above your head. Now, bend your elbows as you slowly lower the broomstick down behind your back, gradually straightening your arms until the broomstick is even with your lower hips. Raise broomstick back to beginning position and repeat exercise 10 times, eventually working up to 25."
Core
Anything you can do to whittle your waist is a good thing.  Pilates is a great option (I have Mari Winsor's Flat Abs Pilates DVD).  For cardio, try belly dance and hula hooping.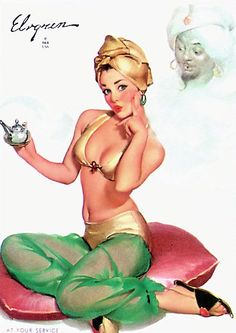 Lower Body
Lean legs
Pin-Up Girls love to show off their long legs.  Pilates (with Mari Winsor again, of course, or take a local class) and ballet (for a collection of ballet workout ideas you can check out my Pinterest Board) are great options for strengthening your legs without adding bulk.
Also, dance classes like Ballet, Jazz and Tap are how many off the original Pin-Up Girls like Rita Hayworth and Betty Grable, stayed fit.  Don't be intimidated if you didn't start dancing at age 3, many adults pick up dance later in life, for fun and fitness.  Just try out a few classes to find an instructor who you're comfortable with.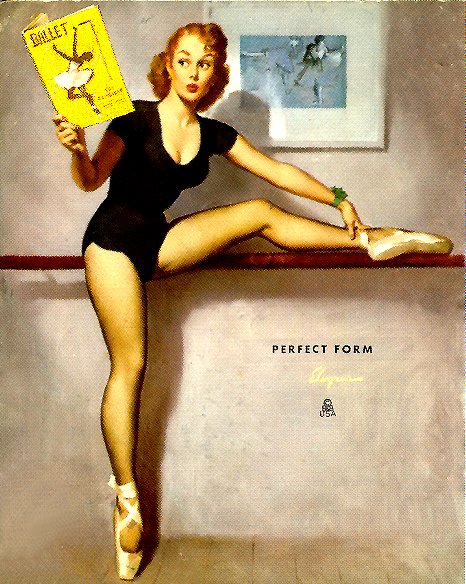 Butt
Women tend to have a love/hate relationship with their backside.  They either think it's too big or too small.  Lana Turner did stretches and strength building exercises every morning, particularly to build her butt.  Try a workout like this one I got from Pinterest.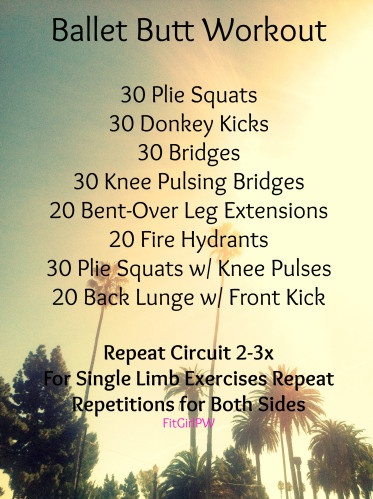 Calves
Most Pin-Up Girls wear heels… a lot.  Some even wear pointe shoes.  I don't recommend running out and getting toe shoes if you've never danced before (they can be dangerous if you don't know what you're doing).  But doing some per-pointe exercises to strengthen your calves and ankles can only be a good thing.  Here's a great workout I found on Pinterest from Back on Pointe…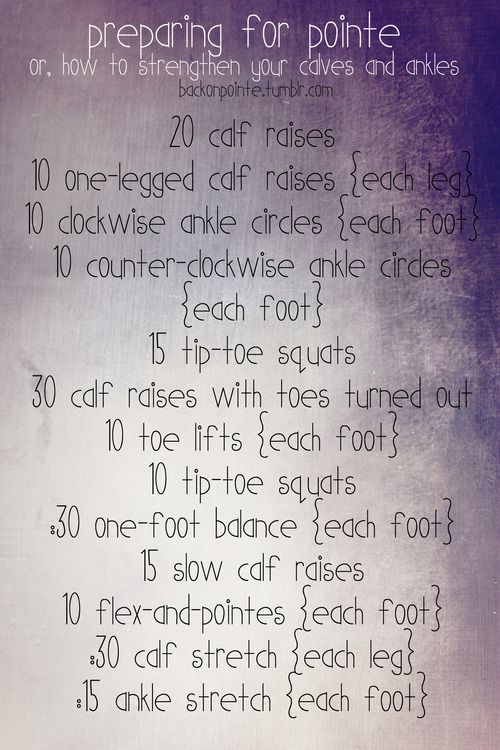 Stretch
Don't forget a good overall stretch at the end of your workout to increase your flexibility for those long posing sessions that photographers will undoubtedly be lining up for you to do.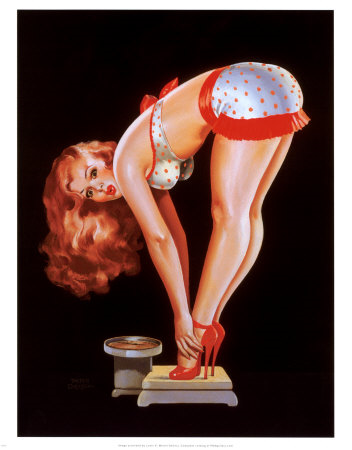 *Disclaimer: Before starting any workout plan, consult a physician.  I have a Group Fitness Certification with AFAA.  However, I am not a personal trainer.  So try any of these exercises at your own risk, and never do any exercise that is painful or doesn't feel right for your body.
If you try any of these exercises let me know, I'd love to share your weight loss journey with you.  And be sure to pick up some cute workout wear and make a fun playlist to keep you motivated.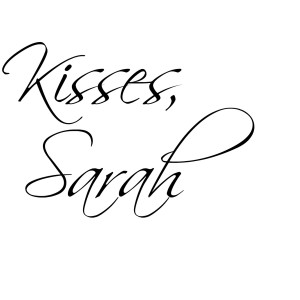 Sign up for the Everyday Starlet Mailing List!
This post/video is not sponsored.  All opinions are my own.  All products mentions were purchased by me unless noted with an asterisk (*).  This post may contain affiliate links, that means that if you purchase any of these products, I receive compensation, through no extra charge to you.  That income will go towards making ES even better.
I've been earning money while shopping online with Ebates: