We all know the first think a movie star does when getting ready for a film role is to get in shape. So if your life is a movie, you should be in shape for it. That's why today we will talk about how to get in shape like an Old Hollywood film star. Now first I want to mention that this will not be a lesson in how to get as skinny as possible, I much prefer my starlets with some curves. I also do not believe in working out to look like someone else. I think every woman should be the healthiest and most gorgeous version of themselves that they can be.
I will also skip all of the reasons why working out is important… you can get that list from any fitness magazine… and I will spare you the lecture about how you need to make time for fitness because I think we all know that by now. I also will say that I truly believe the philosophy that the best exercise routine is one that you will stick too. So if you already have a workout plan then great! I would like to offer some advice about some possible ideas to mix it up. Heed the advice of my favorite current day throwback glamour goddess Dita Von Teese:
Hula hooping class. Keeping fit is easier with variation. My regime: pilates, ballet, dressage & now hooping! I'd like to try fencing next.
— Dita Von Teese (@DitaVonTeese) September 22, 2013
One thing I find extremely important is to find a workout that celebrates being a woman. I'm fine with weight lifting… after all Marilyn did it. She had a weight room in her home and jogged before it was trendy. But I also encourage you to find some exercises that help you appreciate your womanly form.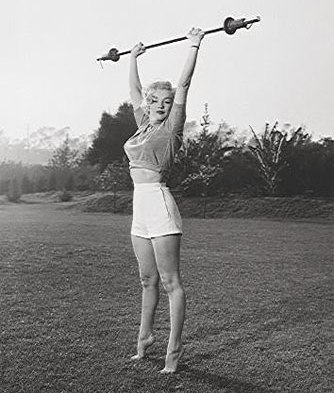 Every good workout routine should have a balance of Cardio and Strength Training, and definitely include some stretching. Here are some suggestions to spark your interest. Choose some from each category, and mix it up so you don't get bored….
Cardio
Running– this is your most efficient go to cardio. Marilyn did it to keep her curves under control. Great calorie burner but can be hard on your joints. Be sure to wear proper footwear.
Swimming- If you have a pool and live in sunny weather, (or if you're wealthy enough to have your own indoor pool, in which case, let's be friends) then this can be a fun and inexpensive way to workout. Just be sure to wear a swim cap (they may not look pretty but chlorine green hair looks worse, and you can always take it off seductively as you get out of the pool.
Bike Rides/Leisurely walks- These are easier on your joints and can be fun on a beautiful day. I love going for long walks alone with just my thoughts. I find it brings out my creativity.
Tennis- If you have a partner and access to a court, there is nothing more glamorous than a sport that encourages you to wear a skirt.
Hula Hooping- This has become very trendy, but it is such a pin up inspired workout. Especially since it will whittle your waist into a gorgeous hourglass figure.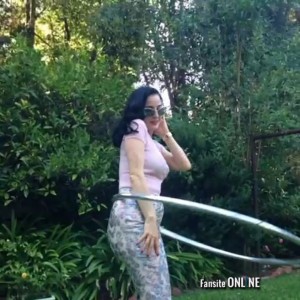 Dancing- Ballroom (especially Latin and Swing dances)/Tap/Jazz- Ballroom dance teaches you how to work with another person. So it's perfect for couples 9plus you get to work out in heels). Tap and jazz classes are great workouts as well and can be fun. This is the perfect workout choice if you would like to turn the movie of your life into a musical.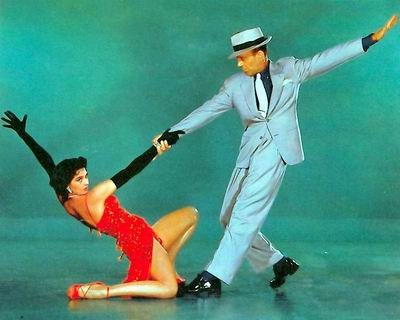 Horseback riding- Another activity that can be expensive unless you have the access. But you will feel of Elizabeth Taylor doing it you may just be moved to buy some new diamonds and get married… again!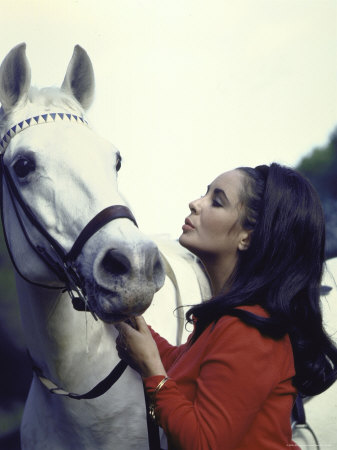 Fencing- if it's good enough for Ms. Von Teese then it should be good enough for you!
 Strength/Stretch
Ideally you want to work your core because the goal is of course hourglass sass…
Ballet- this exercise celebrates grace, balance, and lean muscle. It is the perfect woman's workout.
Pilates- based in ballet, Pilates is the ultimate in core workouts and is great for someone who finds ballet classes intimidating.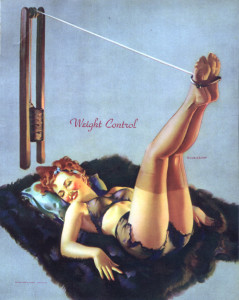 Yoga-it's popular for a reason. You can gain strength and balance as well as get a great stretch. There are dozens of yoga styles to choose from, so do your research before attending a class so you're sure you have the class that suits your needs.
Belly dance- I personally believe that every woman should try this once in their lives. Nothing celebrates the female form like belly dance. It's known for being a good core workout but the intricate arms in this dance make it good for the upper body as well.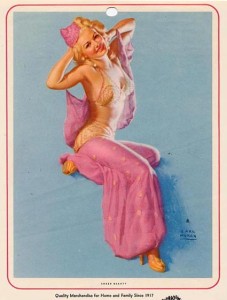 Free Weights- not the most feminine choice but still a great way to get stronger…. again, Marilyn did it. I suggest focusing on your own problem area. Try to build areas you think may be small, and tone areas you'd like smaller. Rumor has it, Lana Turner thought her butt was too small for her hips, so she did daily exercises to build a bigger butt. And Marilyn famously did bust exercises every day because of her fear of sagging. You can find great exercise ideas on Pinterest.
Golf- Great mind/body/focus workout and, since you'll be surrounded by mostly men, it could be a great place to find your next leading man.
Sarah
Feel free to comment/like/share with all of your fabulous friends