It's weird how the month of April feels like a dream… like it didn't really happen. If you've been following along, then you know I did Whole30 for the month of April.  I had my ups and downs, and I was overwhelmed by the outpouring of support I received from my Starlets.  I couldn't have gotten through the month without you!  So I wanted to summarize my experience, give my final thoughts, and answer some common questions that I was asked during the month…
Pinning is Glamorous!
Whole30 Final Thoughts, Results, & Questions Answered
Don't miss my weekly recaps…
Here are some things that helped me get through the month…
Since Whole30, I've discovered my new favorite protein pancake recipe!… and I treated myself to a heavenly vegan dessert!
I want to thank all of you for your support, it means more to me than you will ever know!
If you have any questions about Whole30 please feel free to ask!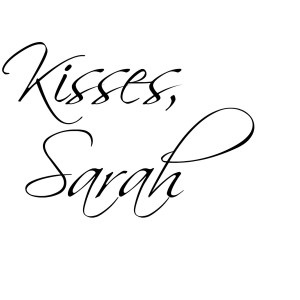 Sign up for the Everyday Starlet Mailing List!
This post/video is not sponsored.  All opinions are my own.  All products mentions were purchased by me unless noted with an asterisk (*).  This post may contain affiliate links, that means that if you purchase any of these products, I receive compensation, through no extra charge to you.  That income will go towards making ES even better.
I've been earning money while shopping online with Ebates: