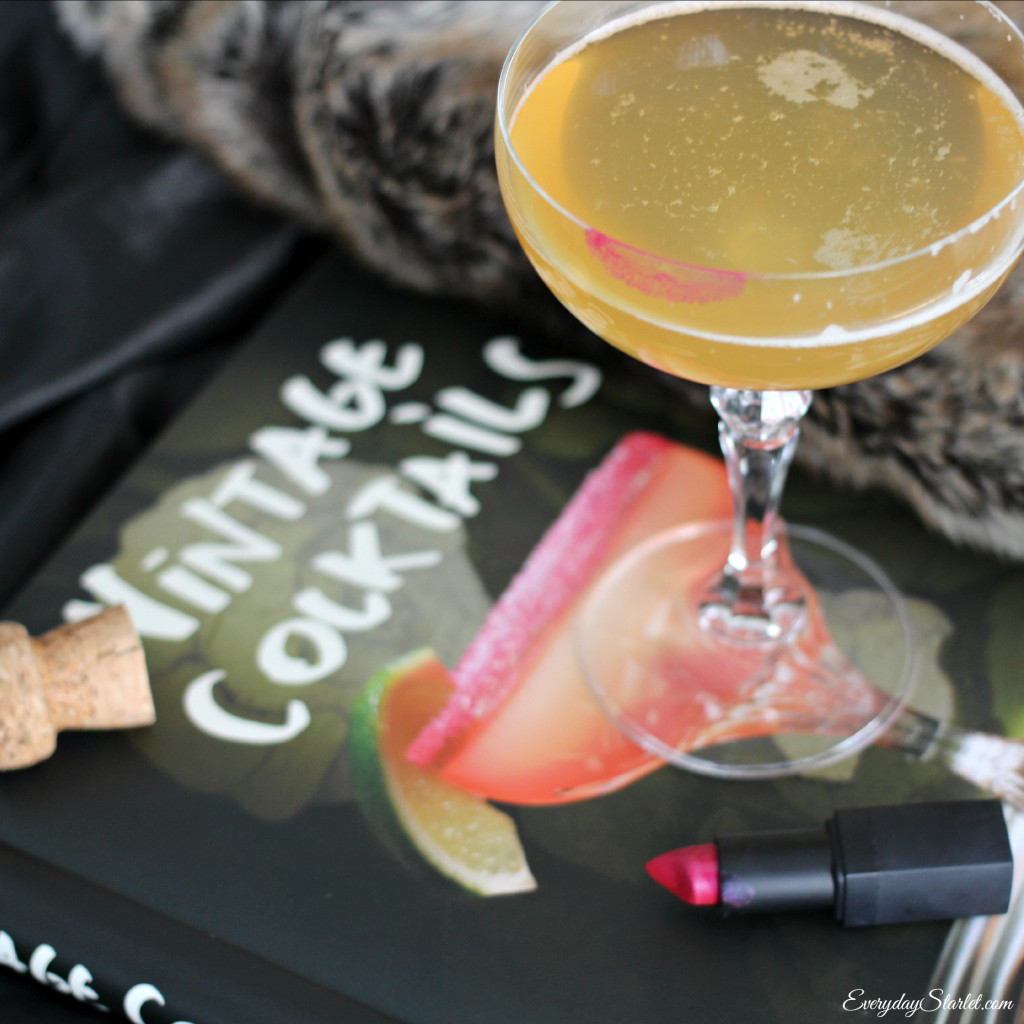 Last week we looked at the 20s, with its prohibition cocktail, its films, its fashion, and its beauty, this week Everyday Starlet is taking on the 1930s.  At first glance the era of the Great depression can be, well, depressing.  But this is also the beginning of Old Hollywood, with stars like Jean Harlow and Ginger Rogers lighting up the silver screen in all their black & white glamour.  I did some research to find the most popular cocktail of the 1930s, and I discovered it was the French 75.  The ingredients looked similar to my favorite cocktail, the Sidecar, so I thought about giving it a try.  Luckily I found a recipe in a Vintage Cocktail book that I bought my BF for Christmas.  I used honey syrup instead of simple syrup because I had some left over from my Bee's Knees.  I also used a sweet sparking wine in place of the champagne, and I think the combo made it a little too sweet.  I would recommend using a dry champagne, especially if you use honey syrup.
French 75
1 oz Cognac (my favorite is Remy Martin)
1 oz Simple Syrup (or honey syrup)
3/4 oz Fresh Lemon Juice
Champagne
Place all ingredients (except champagne) in a shaker with ice.  Shake and pour into a glamorous champagne coupe.  Top with Champagne.  Enjoy wearing a satin gown and marabou robe.