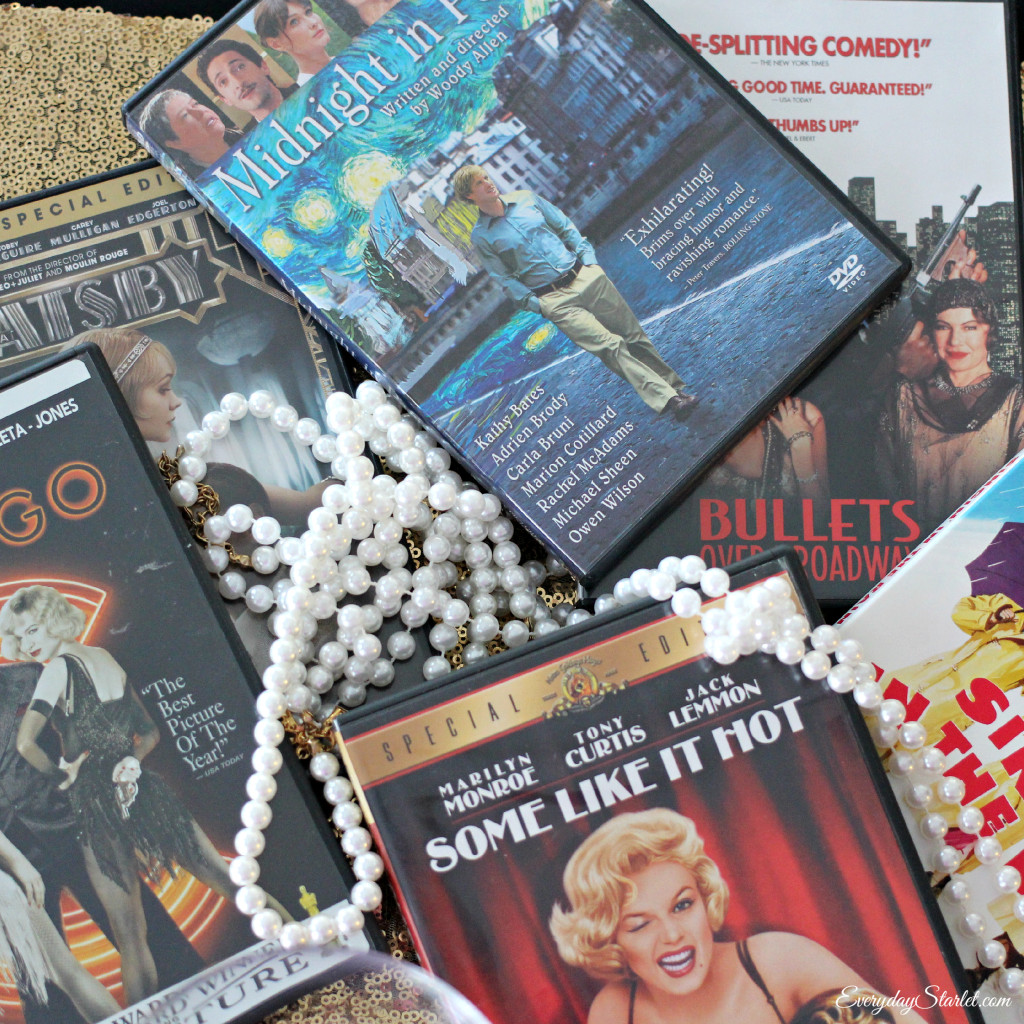 It wasn't until I started compiling this list of movies that are set in the 1920s that I realized how many of my favorite films of all time take place in the 20s. There is just something about the age of art deco, fringe, and flappers. So if you're looking for some 1920s inspiration, these are my top picks…
Singing in the Rain
Set in the time when films switched from silent to talkies, this is arguably the most iconic musical of all time. I think my dream character to play would be Lina Lamont… the glamorous blonde rarely gets to play the villain… and Cyd Charisse is the ultimate femme fatale.
Bullets Over Broadway
I love a good film about showbiz, especially if it's a period piece. It's great writing that you would expect from Woody Allen. The best line: "I could love a man if he was not a real artist, but I could never love an artist who's not a real man."
Chicago
Being a murderer never looked so glamorous. This movie is the perfect combination of grit, glamour, and gams… and who doesn't want Roxie Hart hair…. strattera 40mg
Some Like It Hot
This is just an overall classic comedy, regardless of era, but I love how they seamlessly (pun intended) fit a 50's era Voluptuous Blonde Bombshell like Marilyn Monroe into 20s era clothes. plavix 75mg
The Great Gatsby
This is the most current film on the list. I will watch anything by Baz Luhrmann, but the visuals in this are stunning, and I want all of Daisy Buchanan's wardrobe.
Midnight in Paris
This may be one of my favorite movies of all time. I love the idea of traveling pack in time to France in the 20s, and I have a total girl crush on Marion Cotillard. I also feel a kinship with Zelda Fitzgerald. This movie is a great reminder to follow your passion but not to live in the past… its deep.
Are any of these your favorites? Do you have a favorite film set in the 1920s?