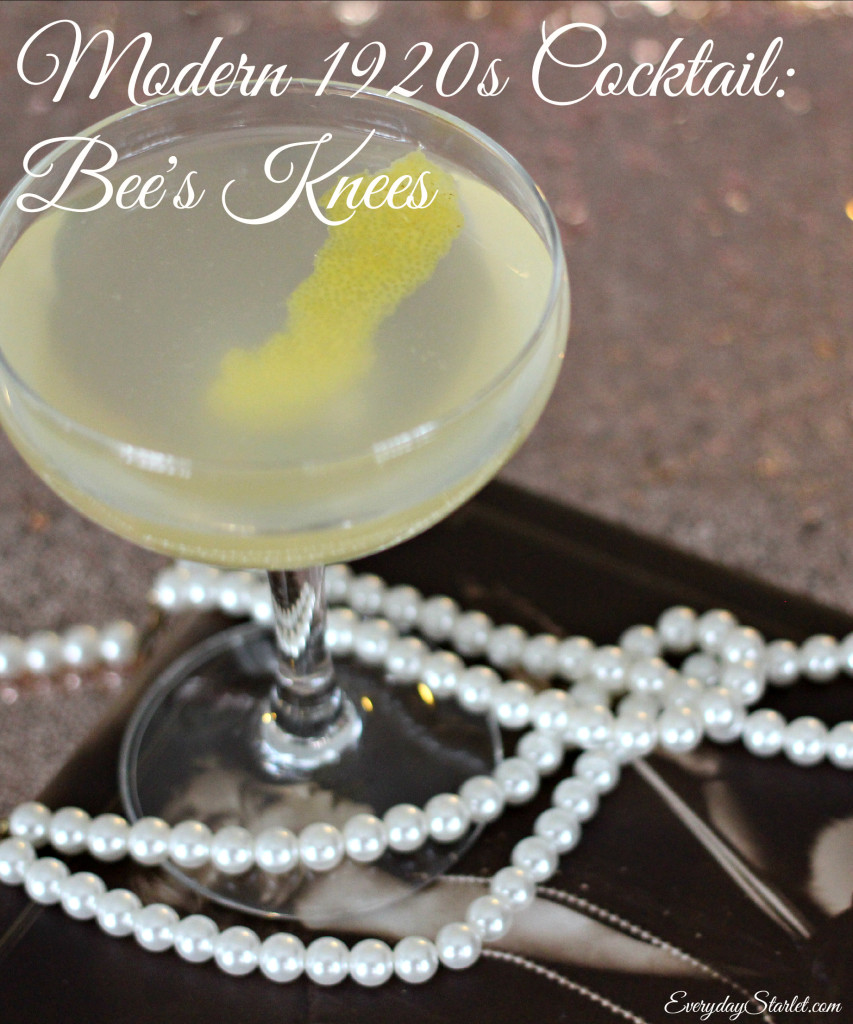 Since Everyday Starlet is all about taking vintage ideas and making them modern, I decided to take a decade a week and really focus on modern updates of the drinks, fashion, films, and beauty of each decade.
This week we'll be looking at the 1920s.  This was the era of bathtub gin, art deco, and the flapper.  When I started looking at cocktail ideas from the 20s everything I found had gin.  I had never been a fan of gin, so I was a little discouraged.  Then I stumbled upon the Bee's Knees.  I was intrigued by the use of honey and lemon.  In the 20s, these ingredients were added to mask the flavor of bad gin.  So I thought, what if I made the cocktail with great gin… it should be that much better.  So I Googled "gin for people who don't like gin".  I found a few options, but I decided on Hendricks because I thought the cucumber flavor would pair nicely with the honey and lemon… and does it ever!  This has become my new favorite cocktail!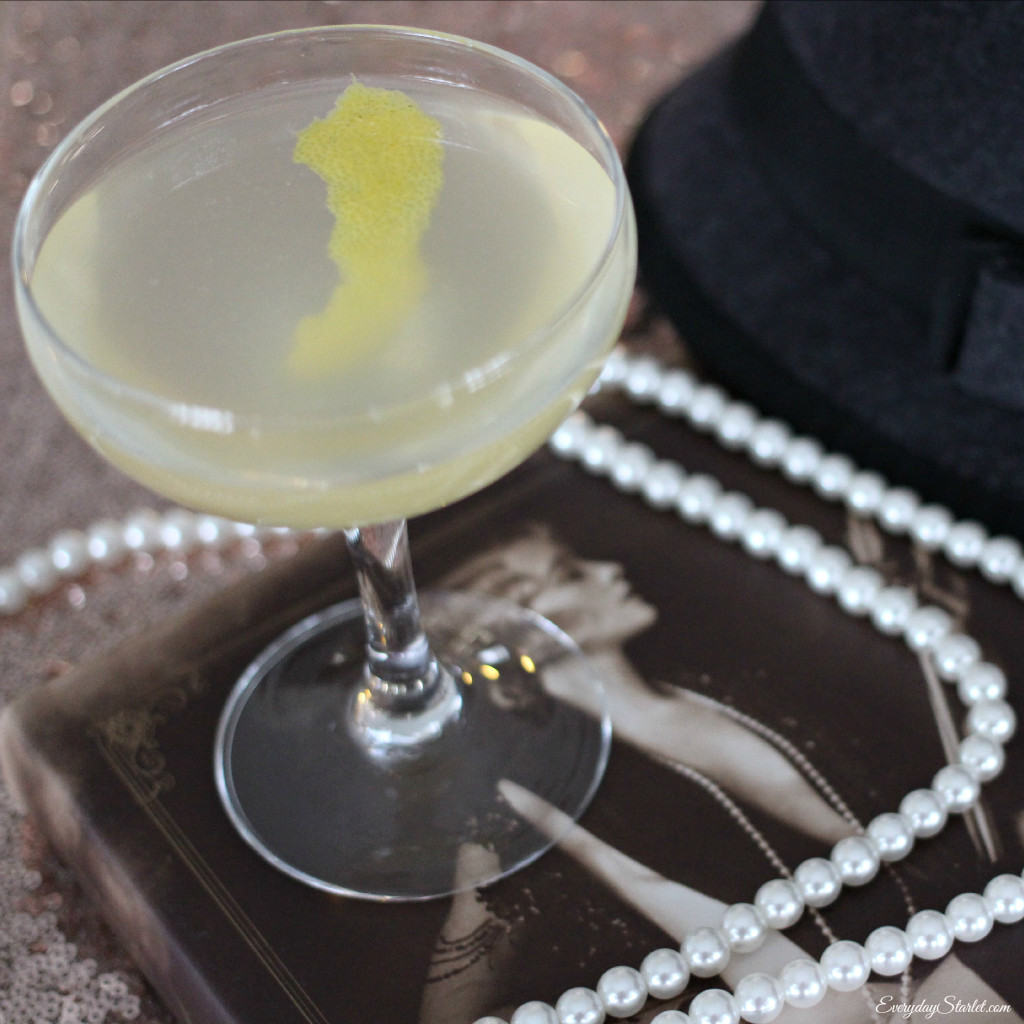 Bee's Knees
2 oz Hendricks Gin
3/4 oz fresh lemon juice
3/4 oz honey simple syrup (just boil 1 part honey to 1 part water and let cool)
Garnish with lemon peel (optional)
Place all ingredients (except garnish) in a cocktail shaker with ice.  Shake, and strain into a vintage champagne coupe (or any cocktail glass).  Garnish as desired.  Enjoy responsibly.
Warning: this drink may make you want to put on a fringe dress and a string of pearls, and watch The Great Gatsby