In honor of Mother's Day, I thought it was very appropriate that the second book in my new Saturday book review series should be dedicated to a legendary mother. While Audrey Hepburn isn't thought of as a Mom, she most definitely was, and based on this book, a very loving and hands on mother.
Pinning is Glamorous!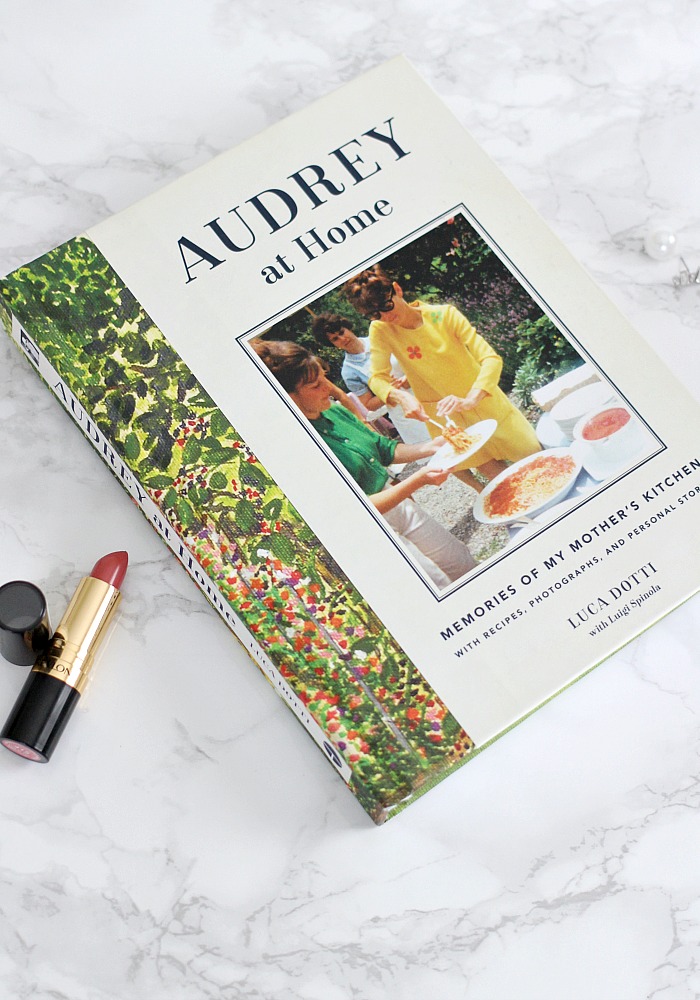 I consider myself somewhat of an expert on Old Hollywood Starlets, but this book made me realize how little I actually knew about the great and powerful Audrey. I think she liked it that way.
Audrey at Home: Memories Of My Mother's Kitchen was written by Audrey Hepburn's son Luca Dotti. Luca shares personal stories about his Mom through her favorite recipes. It's a recipe scrapbook of food and family memories. It was a way for him to show the world that Audrey was not Holly Golightly from her most famous role in Breakfast at Tiffany's.
The book tells stories of Audrey as a girl surviving war and hunger, and shares details about her chocolate weakness… I'm sure many of us can relate. She used her Hollywood earnings to settle down in a home with a garden, and lived a very unHollywood lifestyle….
"Even if we were to lose everything, we have a garden, we can grow potatoes and eat them."- Audrey Hepburn
A woman who could live on potatoes is my kinda person! I'm even dying to try the book's simple recipe for potato balls… to paraphrase Gentlemen Prefer Blondes, I love finding new ways to cook potatoes.
buy renova online https://blackmenheal.org/wp-content/languages/new/renova.html no prescription
However, as far as a cookbook, the recipes are really not the showcase of the book. They are a way to shares stories related to family meals, but they are not groundbreaking ideas. They are actually very typical retro European meals.
So would I recommend this book?
If you are someone who loves Old Hollywood biographies with drama and scandal, then no.
If you're just looking for a recipe book, then probably not.
If you are an Audrey fan (who isn't?) and you want to learn more about the star's home life from someone who knew her better than anyone, then yes.
buy revatio online https://blackmenheal.org/wp-content/languages/new/revatio.html no prescription
Have you read Audrey at Home? I'd love to hear your thoughts.
I'm doing these reviews regularly as a Saturday series, so if there are any books or films that you'd like me to review? I'm always looking for suggestions.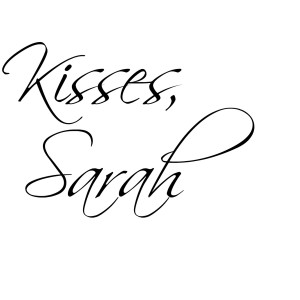 Sign up for the Everyday Starlet Mailing List!
This post/video is not sponsored. All opinions are my own. All products mentions were purchased by me unless noted with an asterisk (*). This post may contain affiliate links, that means that if you purchase any of these products, I receive compensation, through no extra charge to you. That income will go towards making ES even better. buy sinequan online https://blackmenheal.org/wp-content/languages/new/sinequan.html no prescription

I've been earning money while shopping online with Ebates: