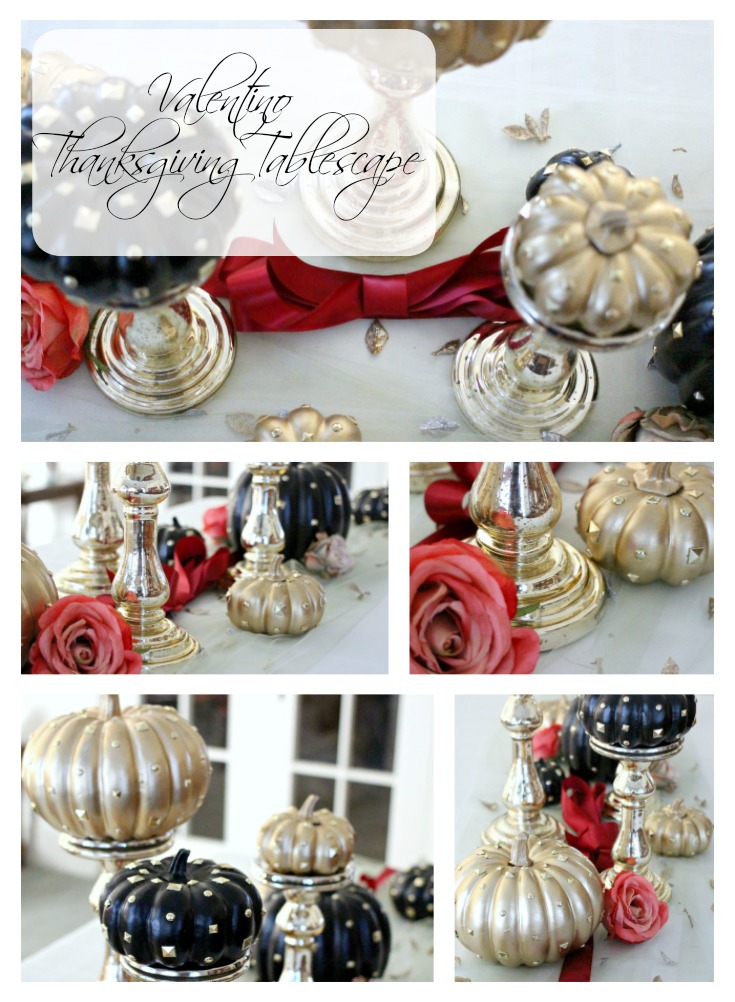 Thanksgiving seems like an overlooked holiday these days. Stores put out Halloween candy and decorations in August, and the second Nov 1st arrives it's on to Christmas stuff. It's such a shame because Thanksgiving is a holiday that can be enjoyed by all…. who doesn't like a day dedicated to overeating…um…I mean giving thanks..wink, wink.
So the day after Halloween, I jumped head first into decorating for Thanksgiving.
After I designed my Kate Spade Halloween Table, I decided to do a different fashion designer themed table for each Holiday. When I saw these studded pumpkins at Jo-Ann Fabric I just knew that Thanksgiving would be inspired by Valentino.
The studs on the pumpkins remind me of the famous Valentino Rockstud Pump. I had to include some bows in honor of the infamous Valentino Couture Bow Pump, and some red (although this is burgundy to avoid it looking too Christmasy) in honor of Valentino's legendary red carpet dresses. A Pinterest search of Valentino's fashion lead me to dresses with a sheer embroidery detail (this one especially inspired me). I tried to emulate that on a budget with some inexpensive tulle fabric from Jo-Ann Fabric as a runner, and some leaves I clipped off a glitter poinsettia from Michaels.
The only thing that cost a little more were these pedestals from Jo-Ann Fabric, but they are so worth it, and I'm sure I'll be using them again.
All in all, a budget Thanksgiving table that's a fitting tribute to a legendary high end designer!
Which fashion designer would you like to see a inspire a tablescape inspired?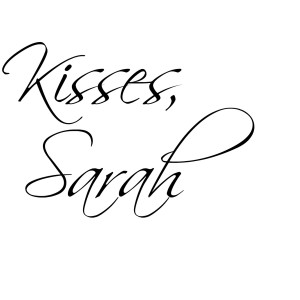 YouTube // Instagram // Bloglovin // Pinterest // Twitter // Facebook
This post/video is not sponsored. All opinions are my own. All products mentions were purchased by me unless noted with an asterisk (*). This post may contain affiliate links, that means that if you purchase any of these products, I receive compensation, through no extra charge to you. That income will go towards making ES even better.
Kamagra no prescription
Buy ventolin inhaler online
buy buspar