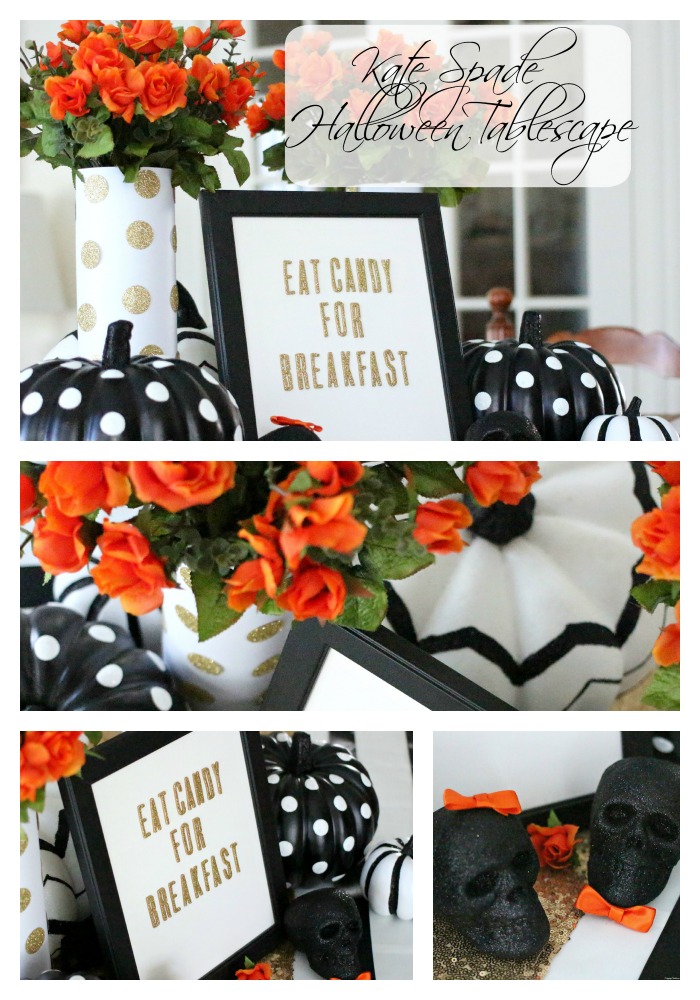 Since I started Everyday Starlet, I've kinda taken over decorating my Mom's dining room table. We never eat at this table, but it really is the centerpiece of the house, so we like to have it styled for the current season or holiday. I was trying to come up with a new idea for Halloween. My Mom spotted white pumpkins with gold dots at Jo Anne Fabric one day. That started my brain whirling into a Kate Spade frenzy. Alas, I didn't go back and pick up the pumpkins in time and they were sold out everywhere. I still decided to keep going forward with the Kate Spade theme. Ms. Spade is known for fun patterns and general whimsy, and Halloween should be whimsical… so it just made sense. After several trips to Jo Anne Fabric and Michaels, I created my table. I made the sign, using a spin on Kate Spade's famous quote "Eat Cake For Breakfast"… because candy just felt right for Halloween.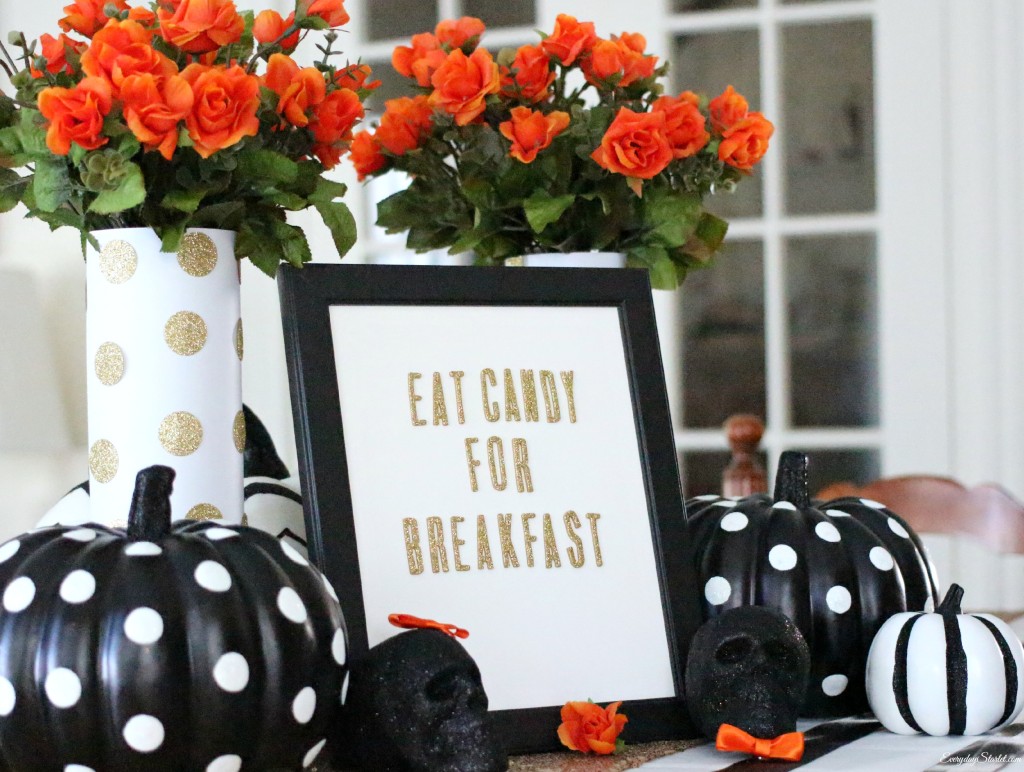 If you'd like to see how I put this table together, as well as some getting ready for Fall beauty routines, recipes, and a pumpkin recipe fail… then check out my weekend vlog…
Don't forget to hit the Subscribe button so we can be YouTube friends!
I'm already planning my Thanksgiving table, and I'm thinking about starting a series of doing a table inspired by a different fashion designer for each holiday. I'd love to hear which designers are your favorites and which ones you would like to see as an inspiration for a holiday table!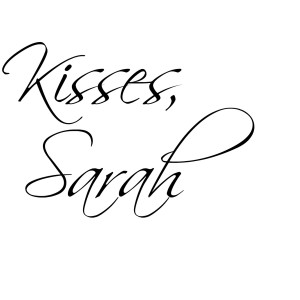 YouTube // Instagram // Bloglovin // Pinterest // Twitter // Facebook
This post/video is not sponsored. All opinions are my own. All products mentions were purchased by me unless noted with an asterisk (*). This post may contain affiliate links, that means that if you purchase any of these products, I receive compensation, through no extra charge to you. That income will go towards making ES even better.
Vardenafil no prescription
buy Propecia no Prescription
buy Kamagra