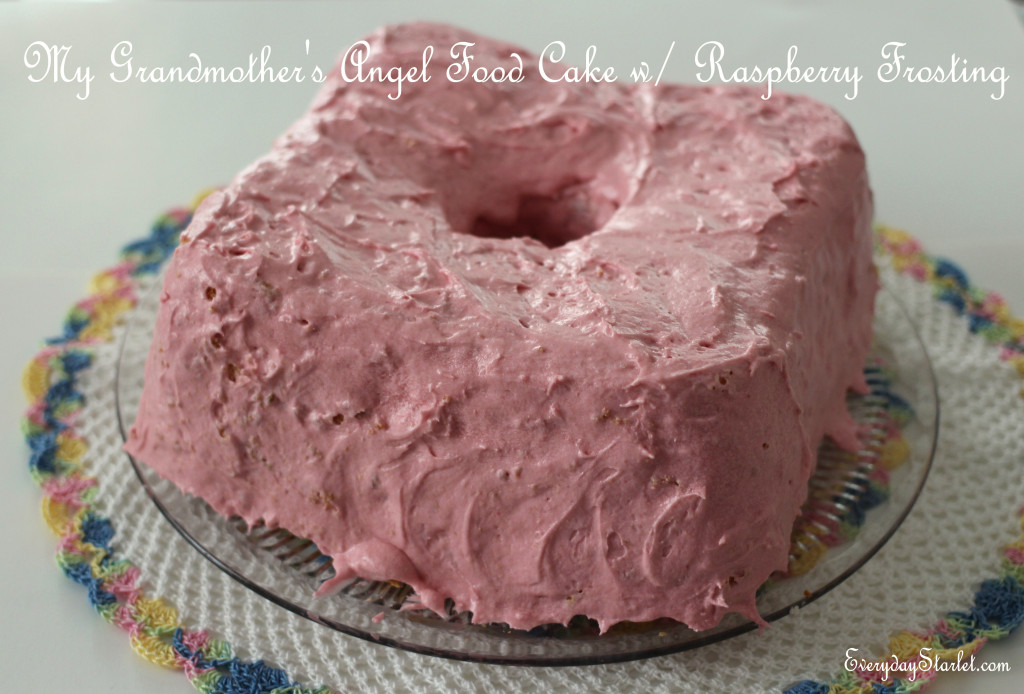 Usually when I try to redo a retro recipe I try to make it healthier.  In this case, I was aiming to recreate a classic recipe of my grandmother's.   It's not exactly healthy (except that angel food cake has less fat than regular cake).
My Grandmother was a home ec teacher, as well as an amazing cook with a sweet tooth… so, as you can imagine, she always had sweets around.  Anytime my grandmother made a cake, her go-to was an angel food cake with raspberry frosting.  Gram past away several years ago, but since this week would have been her birthday I thought I would share her recipe with you Starlets as a tribute. 
Even as a home ec teacher, my Gram was not above using a box cake mix.  So this cake is Betty Cocker.  However, Gram's frosting was homemade.  She used a tradition frosting recipe of butter and confectioners' sugar (I found the recipe on the side of the sugar box), but she added frozen raspberries in syrup.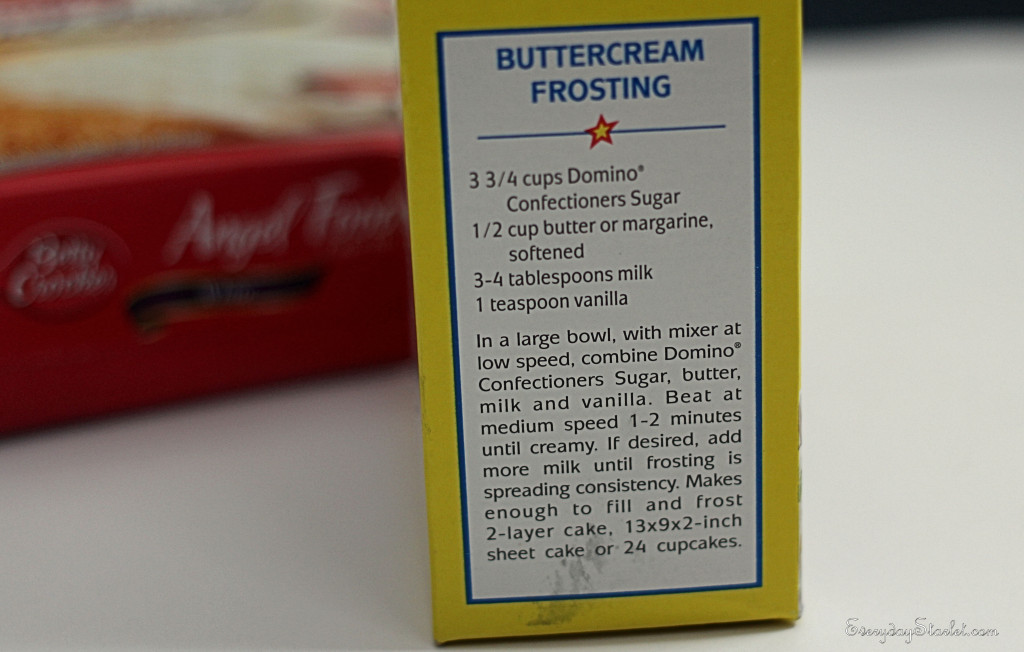 Unfortunately (or fortunately, depending on how you look at it).  I could not find "raspberries in syrup" in the store.  So I used this Giada De Laurrentiis recipe from The Food Network and made homemade raspberry syrup (that must make it healthier, right?).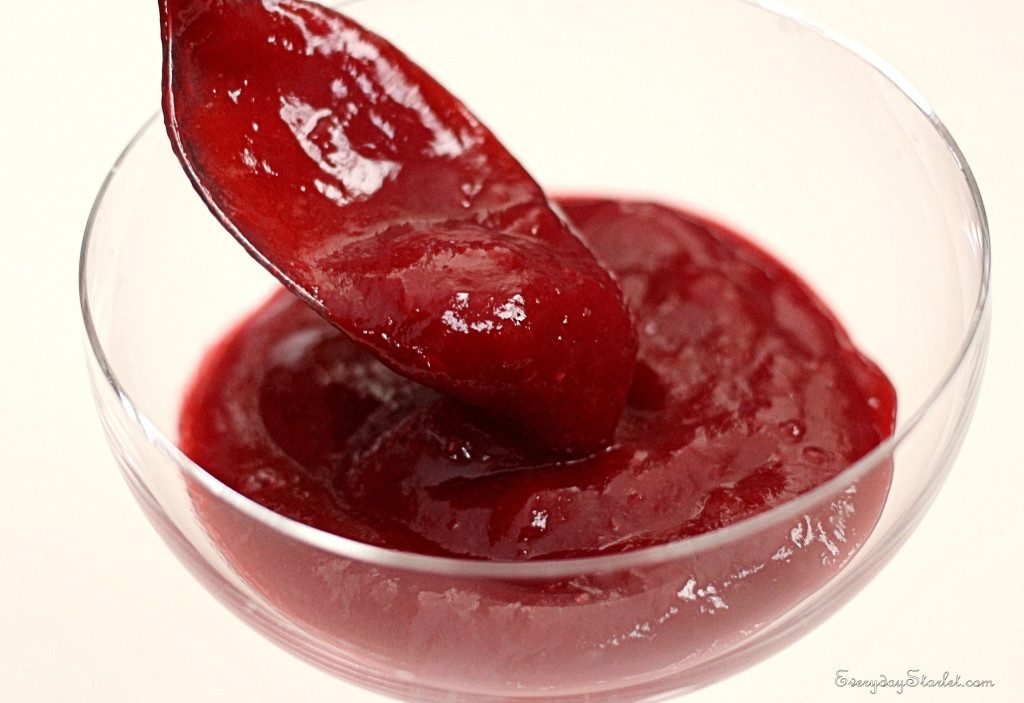 The result brought back so many memories.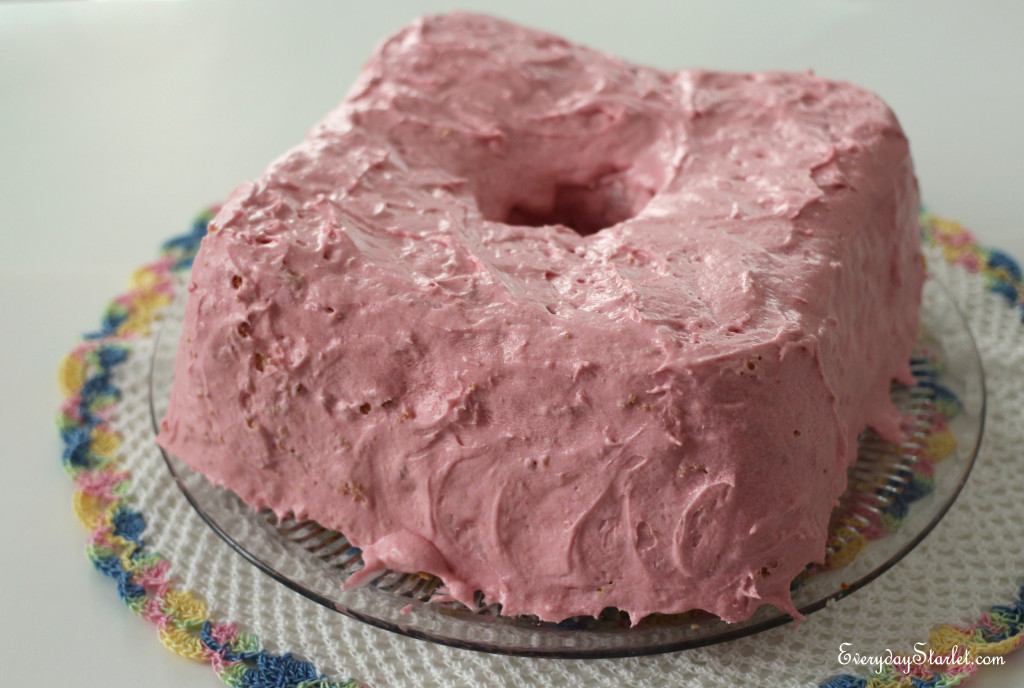 Another thing about my grandmother is that she loved birds, and had bird feeders all around her house.  She always had hummingbirds flying around her bird feeders right by her front door.  The morning after my mother and I made this cake, I saw a hummingbird outside my kitchen window (I have never seen one anywhere near my house before).  I'm guess that's a sign that Gram likes her cake.
Kisses
Sarah
Feel free to comment/like/share with all of your fabulous friends
And don't forget to sign up for the Everyday Starlet mailing list…
LIKE Everyday Starlet on Facebook, Subscribe to the YouTube Channel…
…and Follow ES on Twitter, Pinterest, and Instagram