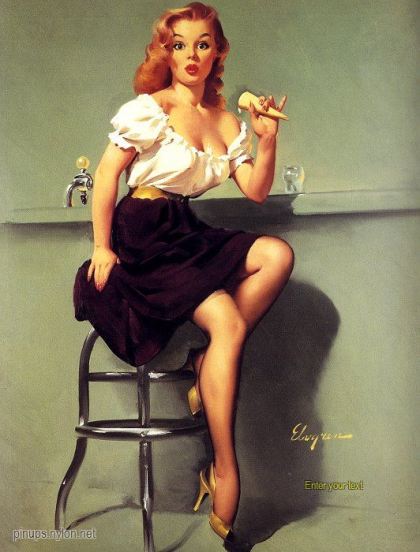 Starring in the movie of your life can be difficult.  Sometimes life is more of a drama than a comedy.  Its times like that that a glamour girl needs to treat herself.  There are also times when things are so good that all you can do is celebrate.  In the last post we took a look at a Starlet's everyday diet.  In this post we learn to treat ourselves on special occasions, or days when you need to feel a little special.  A Starlet's treats run the gamut from high-end to low-end, after all, good food is good food, not matter what the price.
Special Breakfasts/Diners
A true Starlet will never pass up an opportunity to make a morning more bearable.  So on holidays at home special brunches are a must.  When on vacation there is nothing quite like eggs, bacon and toast at a traditional diner.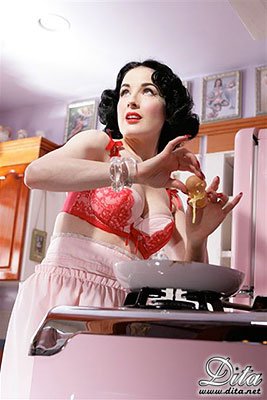 Italian restaurants
When dining out, every Starlet loves a little Italian.  It is the most glamorous of all cuisine styles, if for no other reason than the fact that there is usually a little Sinatra playing.  The days of Old Hollywood had Romanoffs, which attracted all of the biggest stars.  However, while a true Starlet will never stoop to a "fast food Italian joint", the place does not have to be expensive.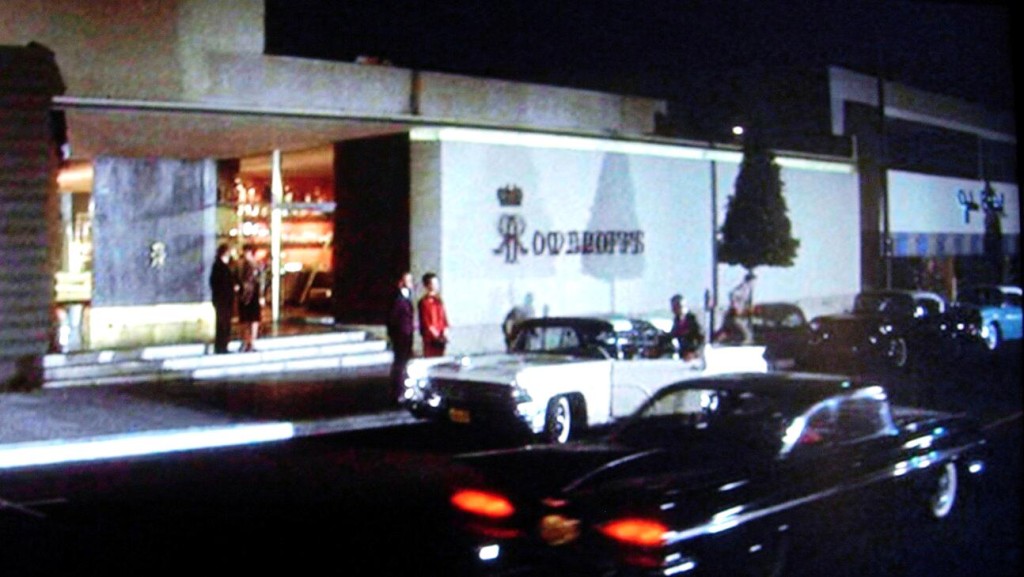 Mexican
Cheese, tomatoes, tortillas… what's not to love?  However the real reason Starlet's love Mexican food is that they love any excuse to have a Margarita… maybe even some Sangria!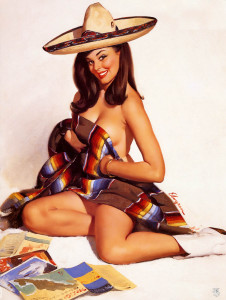 Hotdogs, Burgers, and Fries
Who can forget the scene in How to Marry Millionaire when Lauren Bacall, Marilyn Monroe, and Betty Grable sat around their new upscale apartment drinking champagne and eating hot dogs.  Pure Glamour!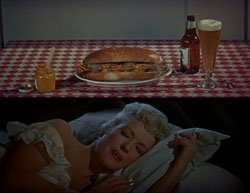 …and whether its beef, turkey, or veggie burgers….or traditional or sweet potato fries… a true Hollywood Starlet always appreciates good ole American classics… same goes for steakhouses
Expensive Treats
Every Starlet likes the rare gems that not everyone can afford.  In Old Hollywood days, caviar was the treat.  Today it seems that truffles have become the new thing.  Dita Von Teese loves truffles and uses them in her recipes.  Personally I can't pass up parmesan truffle fries.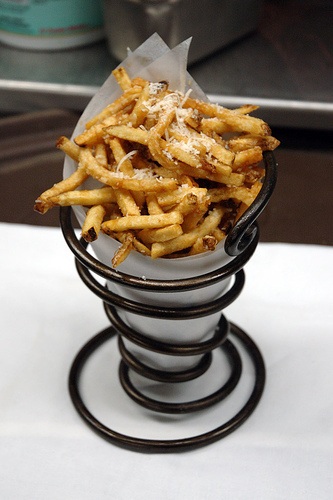 Candy
Starlets love candy.  Whether it's milk chocolate, white chocolate, dark chocolate (the healthiest), sour treats, or gummy candies, these occasional treats can be a quick and inexpensive pick-me-up.  No sporting event would be bearable without cotton candy.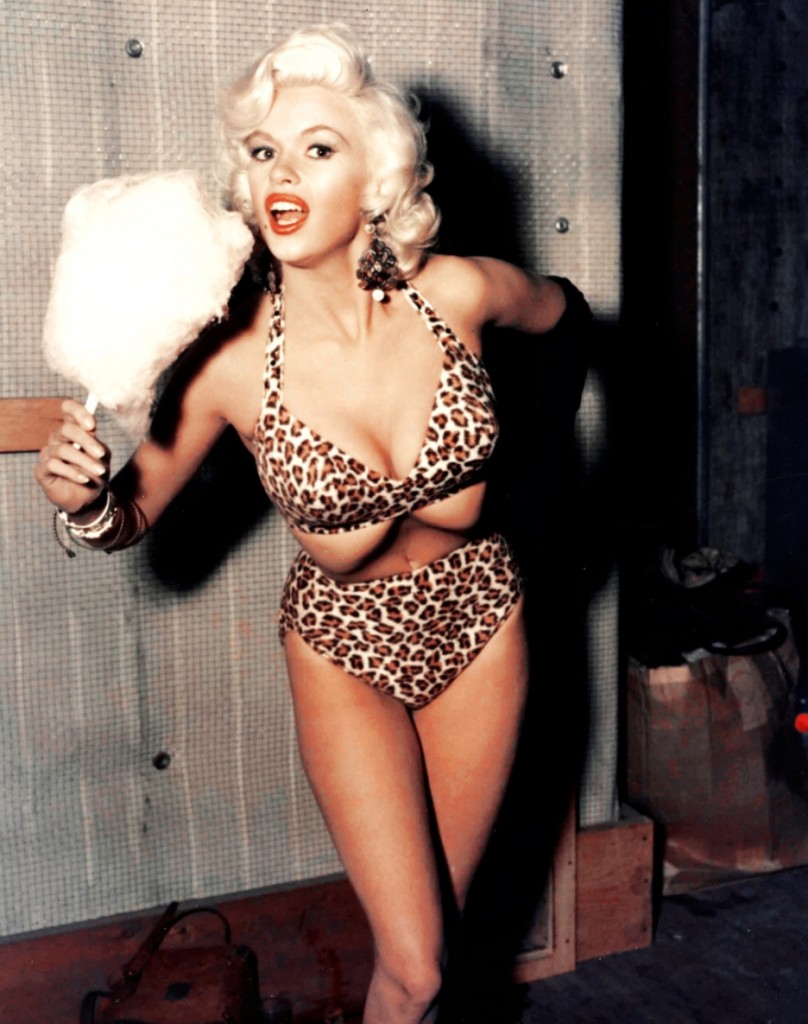 Ice Cream
Both Marilyn Monroe and Audrey Hepburn used to treat themselves to a hot fudge sundae….bonus if it's a classic, vintage style Ice Cream Shoppe.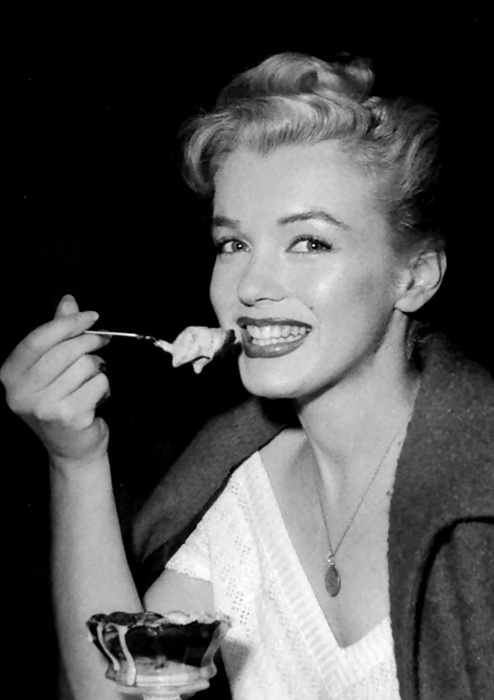 Comfort foods
Who doesn't love that good ole' stick to your ribs fare?  I know living in New England, sometimes you just need some mac & cheese or some spaghetti and meatballs.  Some days, when it's snowy, the only acceptable way to have chicken is in a pot pie.  Old Hollywood Starlets treated themselves to these foods and so should you… just not every day.  I find these are foods you can learn to cook for yourself, either classic recipes or unique creations.  A bonus is that cooking these foods burns calories so you don't have to feel guilty about eating them.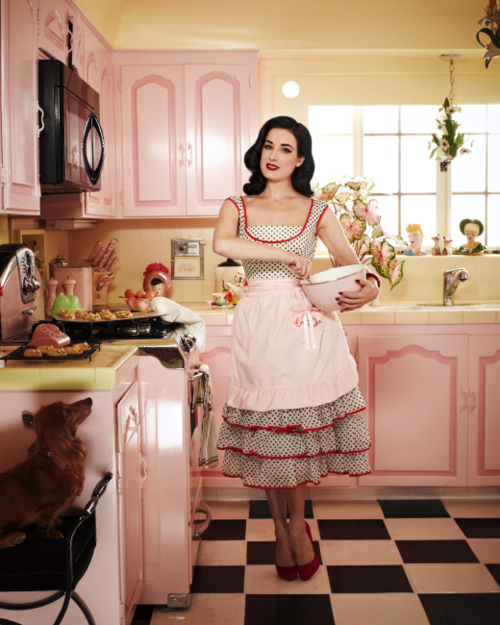 Stay tuned for cocktail treats!
Kisses
Sarah
Feel free to comment/like/share with all of your fabulous friends
And don't forget to sign up for the Everyday Starlet mailing list…
LIKE Everyday Starlet on Facebook, Subscribe to the YouTube Channel…
…and Follow ES on Twitter, Pinterest, and Instagram