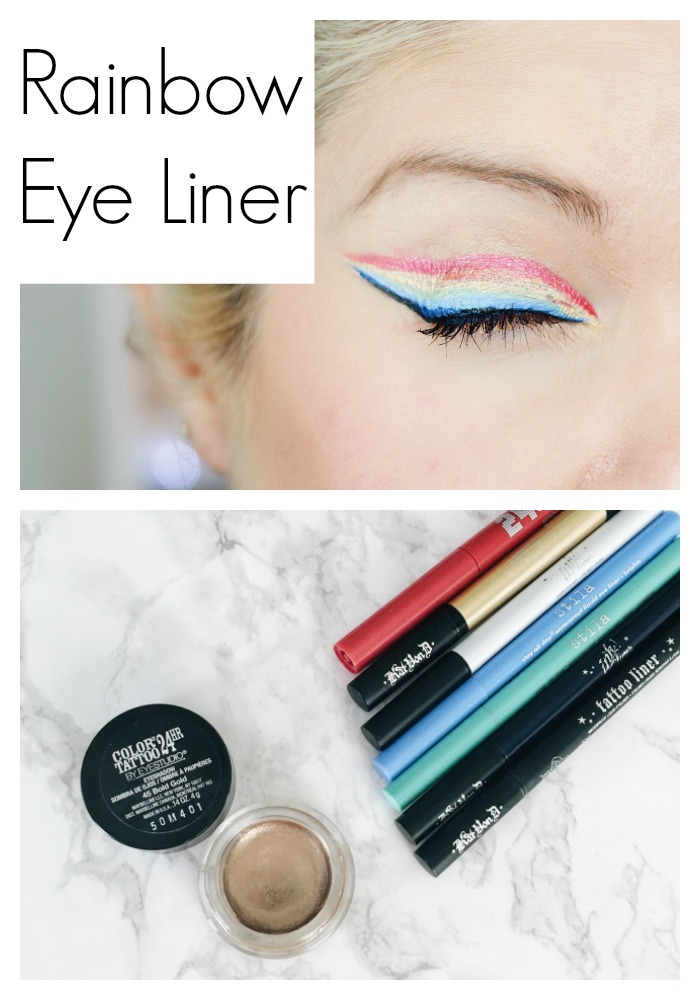 I was trying to brainstorm a makeup look for St. Patrick's Day.  I've done several green makeup looks before, like my Kim Kardashian inspired look, and my Christmas Tree Green look, so I was looking for something a little different.  That's when I can up with this Pot of Gold at the End of the Rainbow Eye Liner Look.  I was very surprised to find that no one had done a liner look this way before… or at least not that I could find on the Google or the Pinterest.
Before attempting this look, here are a few tips….
I used any colored liquid liners I had, different brands, different, formulas, different applicators.  I found the ones that were more liquid and had a brush were much more pigmented but smudged A LOT.  The pen liners were a little less pigmented, but were much easier to control.
The white base is optional, but I think it gives the colors more pop.
Try not to fully open your eyes until you're done and the liner is dry.
I recommend, as with my Bat Wing Liner Look, to do each step on both eyes to get them even.  If you do one whole eye and then the other, it will be much harder to get the eyes looking even.
This look doesn't photograph as well as it looks in person.
Don't get frustrated… practice makes perfect!
It's not necessarily an everyday look (well, maybe for some people) but it's perfect for a St. Patrick's Day party or parade… or maybe even for Gay Pride!
See How I Did This End of the Rainbow Eye Liner Makeup Look
Shop This Look:
I'm linking this posts to..Tues-  Turning Heads Tuesday, Style Sessions,  Wed- Style Me Wednesday, Jersey Girl Texas Heart. Fri- Passion for Fashion, Weekend Wear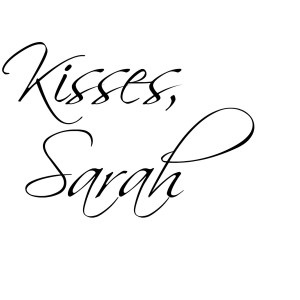 Sign up for the Everyday Starlet Mailing List!
This post/video is not sponsored.  All opinions are my own.  All products mentions were purchased by me unless noted with an asterisk (*).  This post may contain affiliate links, that means that if you purchase any of these products, I receive compensation, through no extra charge to you.  That income will go towards making ES even better.
I've been earning money while shopping online with Ebates: