Grant me the serenity to accept the wardrobe I have. Courage to change the clothes I can. And wallet to know the difference.
I think that's how it goes, but it's been a while since I was in Catholic school.
It's Spring time and that means Spring cleaning.  For most women (well, for me, and I'm assuming I'm not alone) cleaning out our closet is the most stressful of all Spring cleaning tasks. I know I am very much guilty of constantly having an overstuffed closet yet I never seem to have ANYTHING to wear.  I have been toying with the idea of trying the Capsule Wardrobe trend, but I've yet to take the leap.  But no matter what I decide, I know I need to do some serious organizing.  So thought I would share with you my process…
The 5 Stages of Closet Organization
Denial
(Panic voice) "I have NOTHING to wear!!!!!!!!"
Anger
(Angry voice) "I have NOTHING to wear!!!!!!!!"
"I hate everything!"
"How dare they make this clothing so I could see it in the store and buy it!"
"It's the designer's/manufacturer's/brand's/store's/my mother's fault!!!!"
Bargaining
(Looking to the heavens) "Lord, if I give all my crappy…err, I mean, I selflessly give all my wonderful clothes to the needy and less fashionable, then can I have a brand new fabulous wardrobe.  It's only fair!"
Depression
(Crying)………………………………………………………………………………………………………………………………………………………………………………………………………………………………………………………………………(more crying)
Acceptance 
Who am I kidding?  I usually replace "Acceptance" with "More Crying".
If you've come to acceptance with your wardrobe, or if you've successfully mastered the Capsule Wardrobe and lived to tell, I'd love some tips!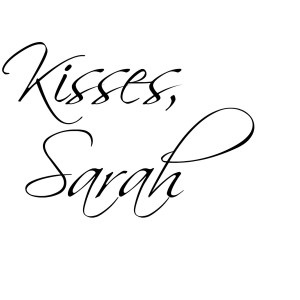 Sign up for the Everyday Starlet Mailing List!
This post/video is not sponsored.  All opinions are my own.  All products mentions were purchased by me unless noted with an asterisk (*).  This post may contain affiliate links, that means that if you purchase any of these products, I receive compensation, through no extra charge to you.  That income will go towards making ES even better.
I've been earning money while shopping online with Ebates: