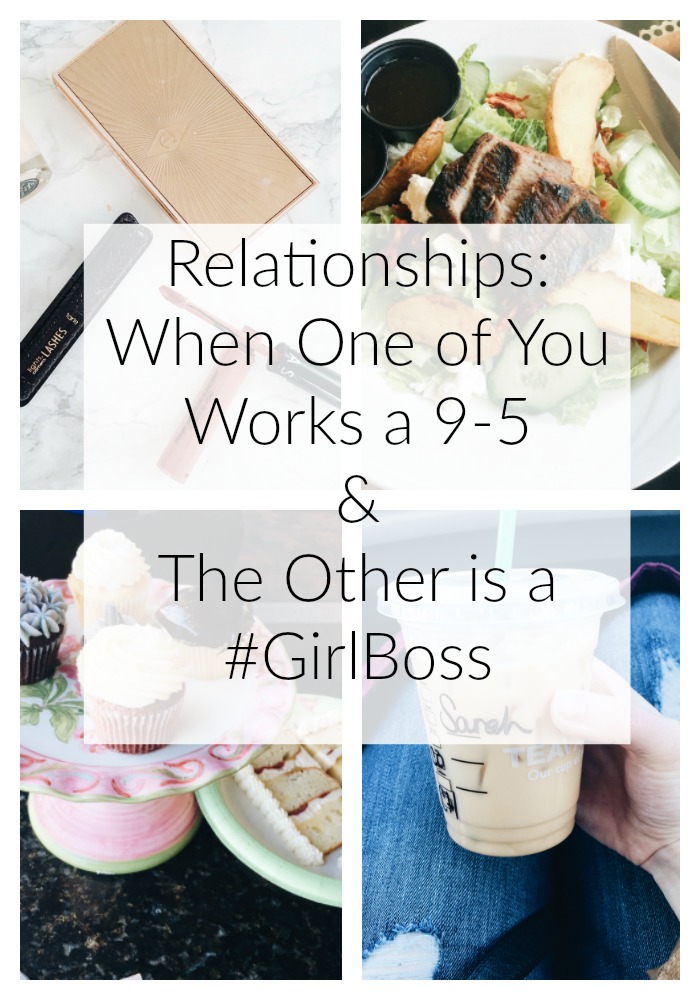 I'll just say it… I'm not and never have been a "traditional job" kind of person. I've tried it. It's just not me.
That said, there was a time in my life when weekends and weekdays just blended together. Especially when I was at the peak of my stand-up comedy career. Those were the years when weekdays were actually slow and weekends were hectic.
Now that I'm in a relationship with (and marrying) someone with a job that has more traditional hours, I have been trying to make the effort to make my hours more traditional as well. That's one of the benefits to blogging full time is that I work from home and I'm my own boss, so I set my hours. That is a good thing if you're disciplined. It can be a bad thing when you're not.
I never thought of myself as someone who was a workaholic… and I've wasted way too many hours watching bad tv to have anyone argue with me. However, since I started blogging I've noticed a very direct relationship to the amount of work I put in with the progress I make.
That's not to say I don't wish my blog grew faster, and it's not to say that the work/progress analogy couldn't be made about any job really. But I feel like with blogging I can actually SEE the difference (thank you Google Analytics). I have to say, seeing that connection does a great job of motivating me.. but sometimes TOO much. I've been finding it really difficult lately to take a break and relax. I always feel there is SOMETHING I could be doing to my blog, my youtube channel, or one of my social media outlets.
buy alesse online https://medstaff.englewoodhealth.org/wp-content/languages/new/alesse.html no prescription
I'm very lucky to be in a relationship with someone who knows how to unwind. It forces me to stop and shift my focus to something else.
To the bloggers, business owners, and other Girl Bosses out there, do you have the same problem? How do you balance down time and learn how to take breaks without being constantly distracted by work.. I could use some tips!
See what Paul and I get up to on our weekends in my latest vlog….
Sign up for the Everyday Starlet Mailing List!
buy alphagan online https://medstaff.englewoodhealth.org/wp-content/languages/new/alphagan.html no prescription
This post/video is not sponsored. All opinions are my own. All products mentions were purchased by me unless noted with an asterisk (*). This post may contain affiliate links, that means that if you purchase any of these products, I receive compensation, through no extra charge to you. That income will go towards making ES even better. buy amaryl online https://medstaff.englewoodhealth.org/wp-content/languages/new/amaryl.html no prescription

I've been earning money while shopping online with Ebates: