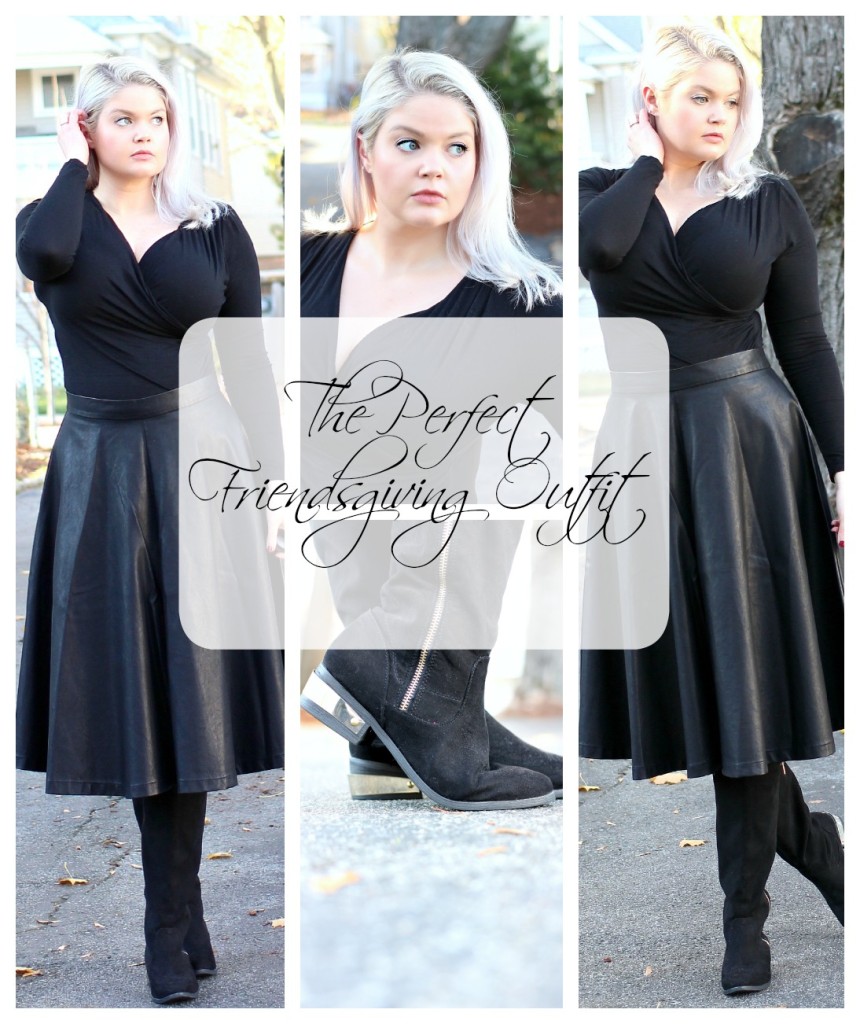 Call me crazy (I've been called worse), but one of my favorite Thanksgiving traditions (besides mashed potatoes) is my yearly Friends Thanksgiving episode marathon. One of my favorite ones is "The One Where Chandler Doesn't Like Dogs." There's a lot of reasons I love that episode. One being, like Chandler, I also have a fear of dogs, and people react to me the same way… so it's nice to feel like I'm not alone.
It also has the best Joey quotes…
…"this is all a moo point….. it's like a cow's opinion. It just doesn't matter. It's moo."
and
"No one ever listens to me. When the package is this pretty, no one ever cares what's inside."
But what really makes this my favorite episode is Rachel's outfit. Watch the episode if you haven't seen it. Her basic black v-neck top and leather skirt and boots is so chic!
I decided to recreate this look for a perfect Friendsgiving outfit. The skirt is a little fuller than Rachel's… and I only dream of having Jennifer Aniston's body… but I think this look could be perfect for Thanksgiving Day or even a Friendsgiving party. Here's why…
It's all black, so splatters in the kitchen or spills at the table wouldn't show.
The skirt is comfortable and roomy after a big meal…. and the faux leather can easily be wiped clean.
The boots are stylish, but flat for comfort.
Shop this look:Top: I've had for ages//Skirt: Forever 21 Faux Leather A Line Skirt//Boots: Forever 21, mine are from last year, but they have a similar pair available now
As a Holiday bonus, I thought I would do a fun "A Few Of My Favorite Things Tag". Since my favorite things are also what I'm thankful for, it's the perfect tag for Thanksgiving..
Don't forget to hit the Subscribe button so we can be YouTube friends!
I'm linking this posts to..Tues- The Creative Closet, Turning Heads Tuesday, Style Sessions, Trend Spin. Wed- Style Me Wednesday, Jersey Girl Texas Heart. Fri- Passion for Fashion, Friday Finds, Weekend Wear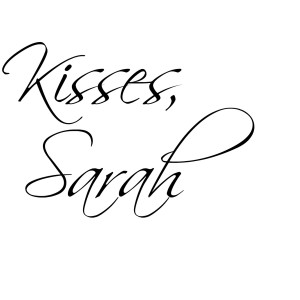 YouTube // Instagram // Bloglovin // Pinterest // Twitter // Facebook
This post/video is not sponsored. All opinions are my own. All products mentions were purchased by me unless noted with an asterisk (*). This post may contain affiliate links, that means that if you purchase any of these products, I receive compensation, through no extra charge to you. That income will go towards making ES even better.
buy Propecia online
buy Soma No Prescription
Pepcid no prescription