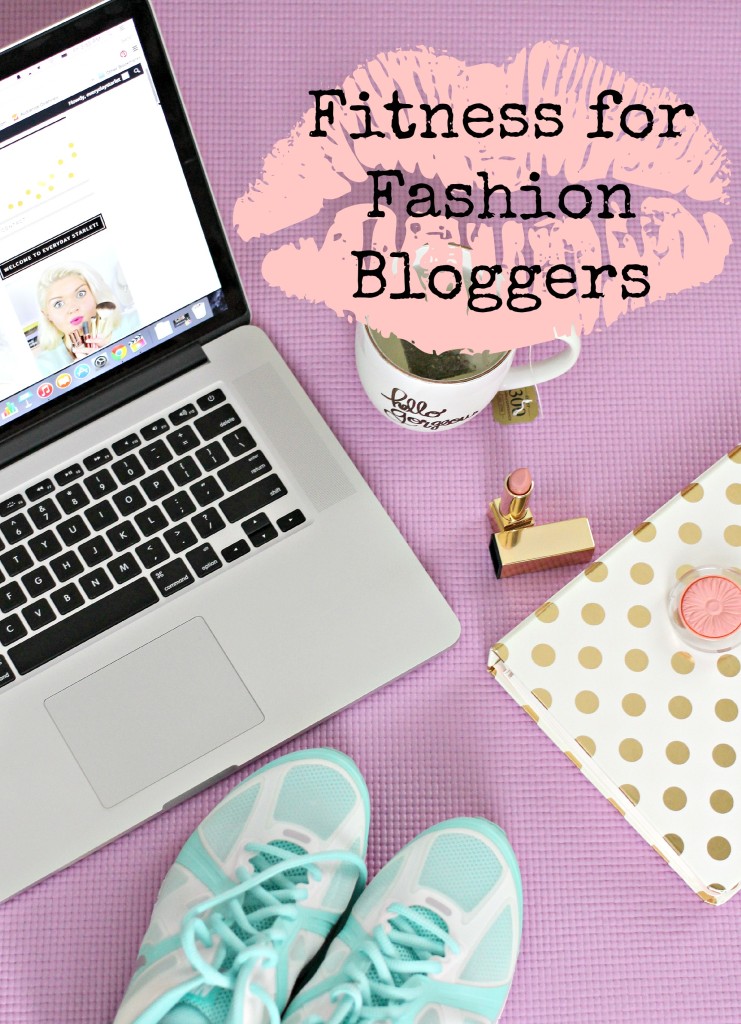 Bloggers do it all (and we do it better.. *Snap* *Snap*). We're producers, creators, writers, editors, models, photographers, social media experts… for those of us on YouTube, we're also camera persons, directors, set designers, on camera talents… etc, etc… the list goes on forever! So after all that, the last thing most of us want to do is workout. But taking care of our bodies may be the most important part of our jobs. It keeps us healthy and more productive, as well as helping us fit into those cute outfits…. and who doesn't want to spend less time in Photoshop making yourselves look thinner (don't act like you've never done it).
I'm a blogger who has struggled her whole life to get fit (if you want to read more about my journey, here's my story), and I've managed to find a balance between being healthy and having fun. It certainly didn't come easy to me…. and I'm not saying I'm the thinnest I've ever been, or that I wouldn't love to lose some weight (who wouldn't?). But I am in my 30s and healthier than I've ever been. So I thought I would share some tips with you that I've learned about fitness and blogging. Don't let the title fool you, this is for fashion bloggers as well as beauty, lifestyle, food, and any other type of blogger.
buy benicar online https://bethanyhealthcare.org/wp-content/languages/new/benicar.html no prescription
Strength Training
Bloggers need to be strong… after all, we need muscles to lug around all our technology and camera equipment. But we're also frequently models as well. Models may claim they don't work out, but the good ones know the importance of staying strong for long days posing in awkward positions. That's why core strength should be your number one priority. I find pilates to be the best all over core workout (Mari Winsor DVDs are my favorite, she's Dita Von Teese's pilates instructor)…. but whatever you do, you need to work your whole core, abs and back. If for no other reason than to keep you sitting up straight for long hours on your computer.
buy priligy online https://bethanyhealthcare.org/wp-content/languages/new/priligy.html no prescription
Models also know the importance of strong legs. They should be long and lean but not bulky. I know my legs get thick muscles very easily, which is why ballet is so great (I love some Ballet Beautiful). It makes your muscles strong but lean… and works your calves for all those cute-but-hard-to-walk-in shoes.
For all my fellow YouTubers and beauty bloggers out there, a great upper body workout is key. Most of your videos and photos will be from the shoulders up, so pay a little extra attention to the area above the waist.
A great place to find workouts in Pinterest. I have a board dedicated to getting a Bombshell Body… don't forget to follow me (I had to say it… I'm a blogger after all)
Follow Sarah Blodgett's board Bombshell Body on Pinterest.
Cardio
Fashion bloggers follow trends… and cardio trends are no exception. There is always a new craze, a few years ago it was Zumba, now it's Soul Cycle. Fitness trends are a great way to get in shape and have something to post about. I'm sure your readers will love your review of a new workout trend.
buy zovirax online https://bethanyhealthcare.org/wp-content/languages/new/zovirax.html no prescription
My favorite cardio is going for a walk or jog. I'm alone (in a safe neighborhood of course), with not headphones. It really gives me a chance to zone out and be alone with my thoughts. It really jump starts my creativity. It also gives me a break from technology. I bring my phone (for safety), but I don't use it…. except for killer Instagram shots…
Other Tips
Don't forget to stretch. It's so important for everyone. Take a yoga class for mind/body workouts as well.
Be sure to to stay hydrated with lots of water… and tea for Instagram photos, of course.
… and if you'd like macarons (what blogger doesn't), be sure to snack on them after a workout… you'll burn them off quicker that way.
Be sure to have a great sports bra… here are my favorites for fuller busts
Invest in great quality sneakers… my favorites are Nike Shox
Just like you need a day off from blogging once in a while, your body needs a rest day from exercise as well.
The number one most important thing is that you love what you do, so find exercises that you love and you'll be more likely to stick with them!
If you're a blogger and have any other fitness/health tips I'd love to hear them!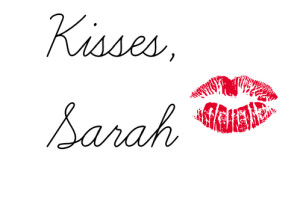 This post/video is not sponsored. All opinions are my own. This post contains affiliate links, that means that if you purchase any of these products, I receive compensation, through no extra charge to you. That income will go towards making ES even better.