Earth Day is the perfect day to remind ourselves to check the ingredients in our beauty products. While no product or line of products is perfect, I wanted to give a shoutout to some lines that I love and that are making the extra effort to make sure they are using quality ingredients that make their products healthier than others (without sacrificing glamour, of course). I'm also sharing a cautionary tale that I hope will inspire you to read your labels!
Be sure to Subscribe to my channel!
VIDEOS MENTIONED:
Spring Beauty & Fashion Essentials 2015
Tinted Brow Gel Review (especially for Blondes)
THINGS/PRODUCTS MENTIONED:
Too Faced Teddy Bear Brushes
Bite Beauty Cinnamon Oil Lip Plumper
The Body Shop
Physicians Formula
Tarte
Have a Happy & Healthy Earth Day!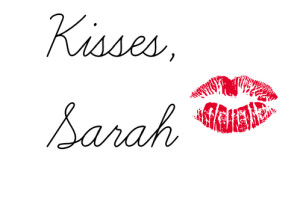 This post/video is not sponsored.