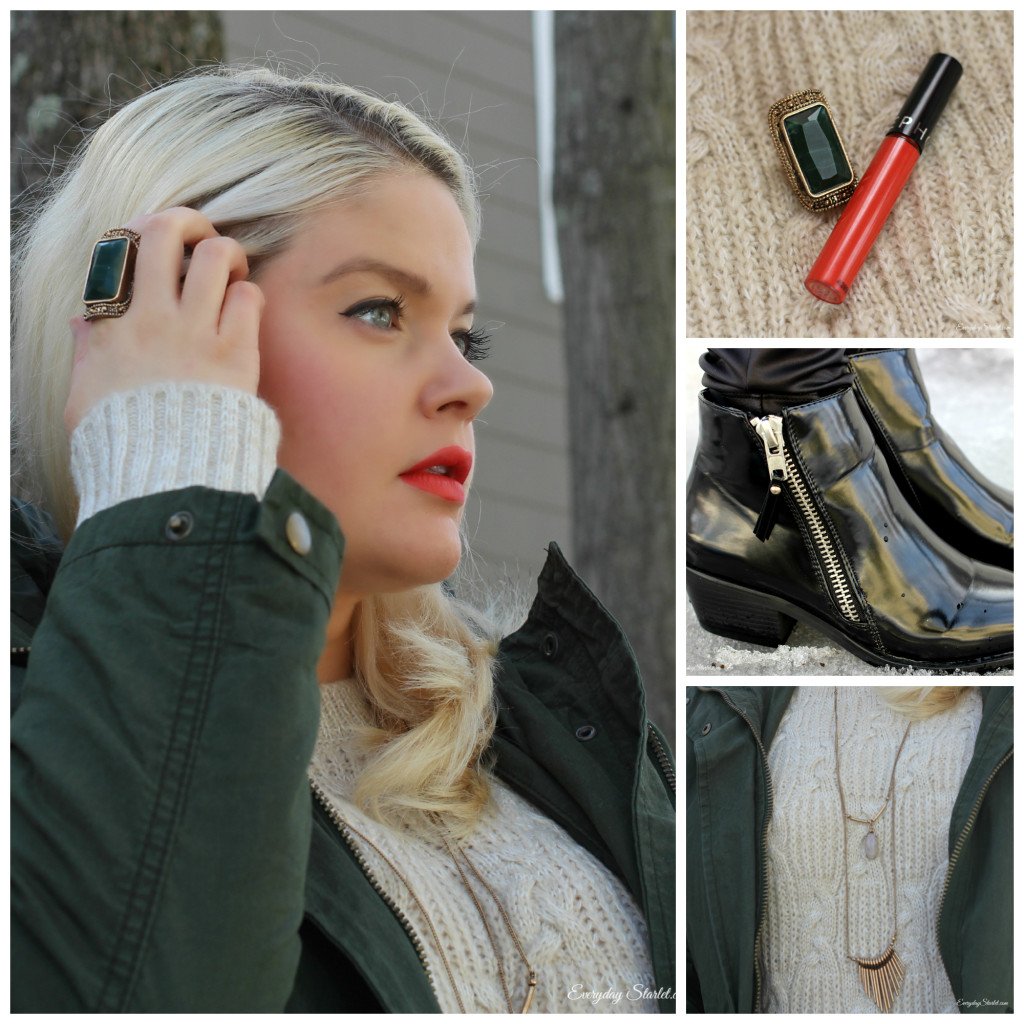 St. Patrick's Day is like a religion in New England… there are parades, bar hops, etc. So looking cute can pose a challenge. Here are my top tips for dressing for the luck of the Irish….
1. Wear something green. This is a must, but it's a bonus if its also keeps you warm like my army jacket from Old Navy.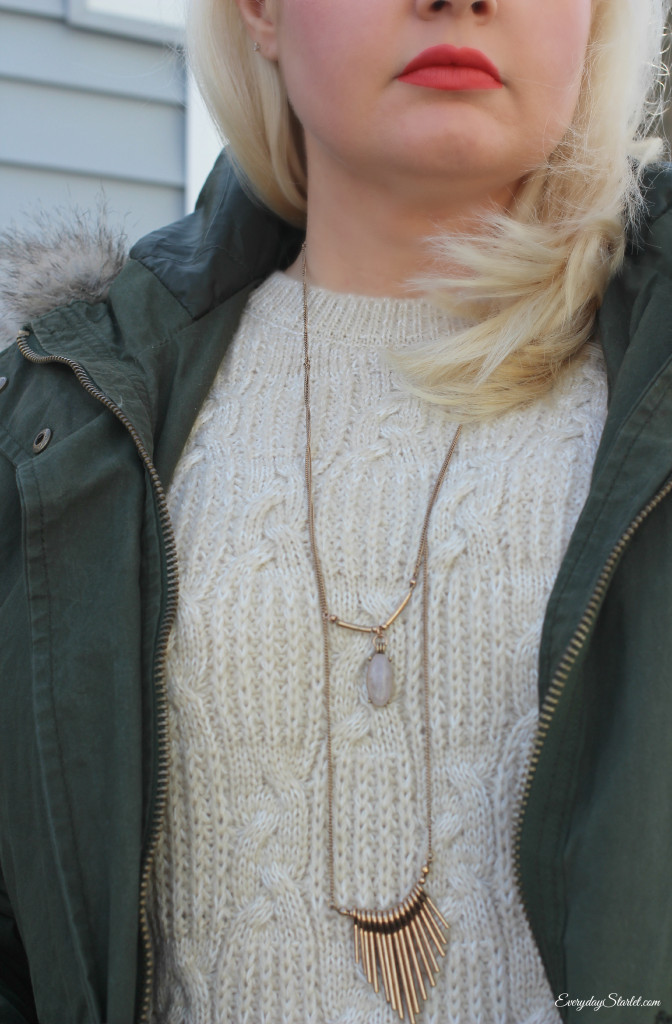 2. Keep warm. A cable knit is so Irish inspired (from Forever 21)… and my Express leggings are scuba material, so they look like leather but are much more comfortable, and they keep my legs nice and toasty warm.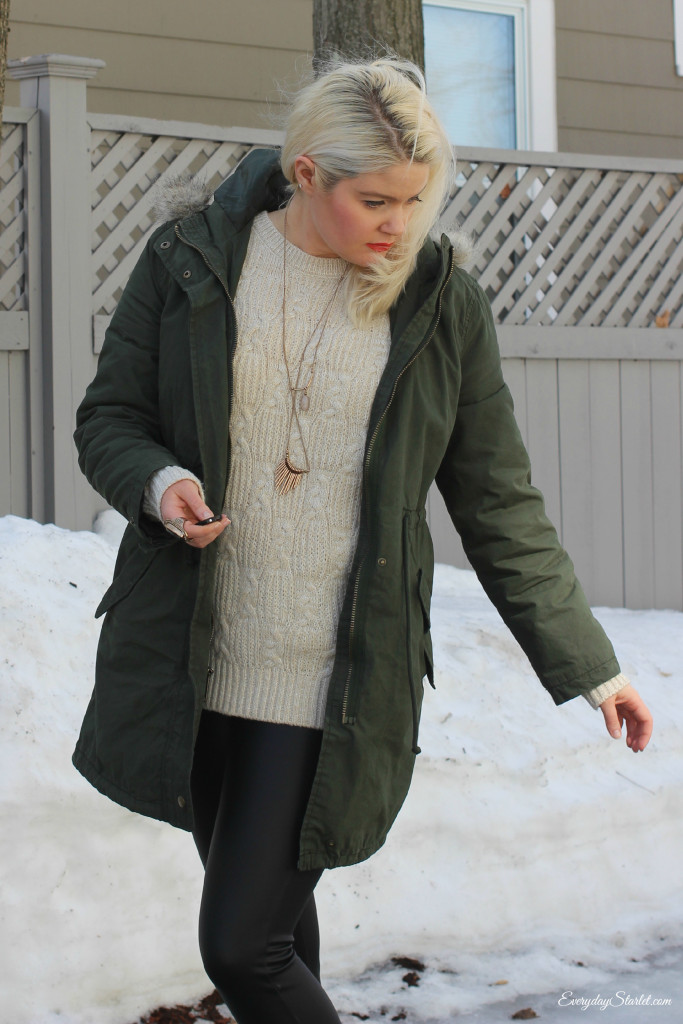 3. Wear some fun jewelry. I always say, if you need to dress in basics, then dress them up with jewelry (well, actually this is the first time I'm saying it…. but I'm going to say it more often.) My ring and necklace are from Forever 21, so I don't have to worry if something happens to them.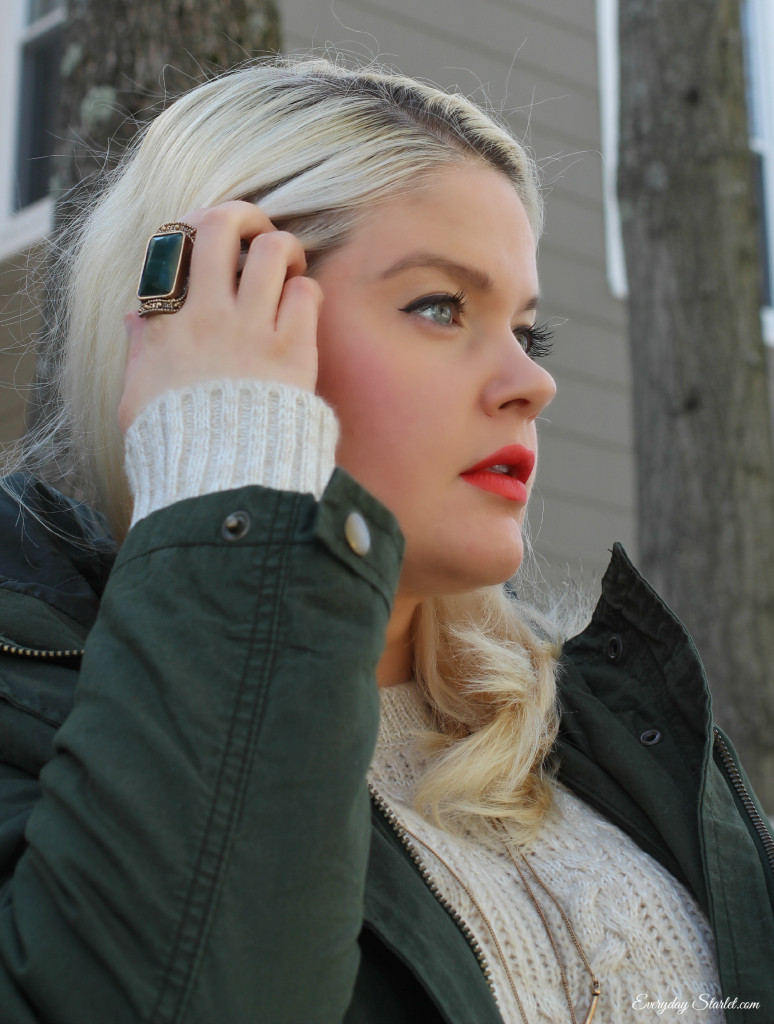 4. Choose practical (but cute) footwear. There's ice and melting snow, drunks spilling their beers, and most likely you will be doing a lot of walking…. so choose shoes that will stay dry and feel good, like mine from Forever 21.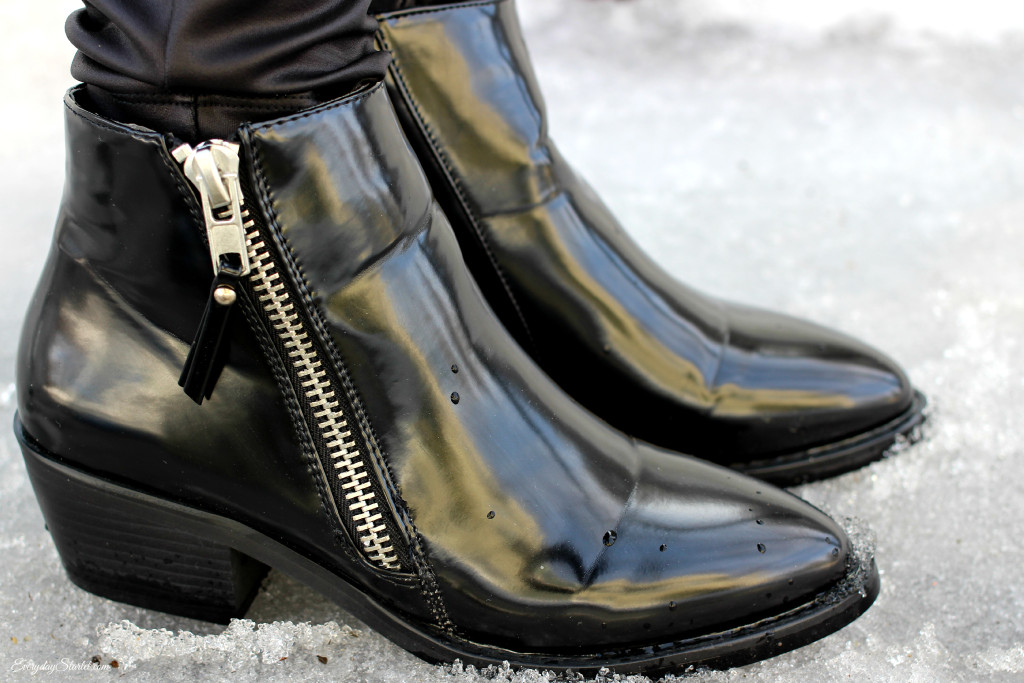 5. Have fun with your makeup. You don't have to paint your face with shamrocks to feel festive. I did a bold lip with my Sephora Cream Lip Stain in Mandarin Muse. But you can also go with a bold eye look like my Kim K inspired St. Patrick's Day Makeup Look. Either way, make sure you use a long lasting lip color so your lipstick doesn't come off on the first green beer (or green champagne for us Everyday Starlets).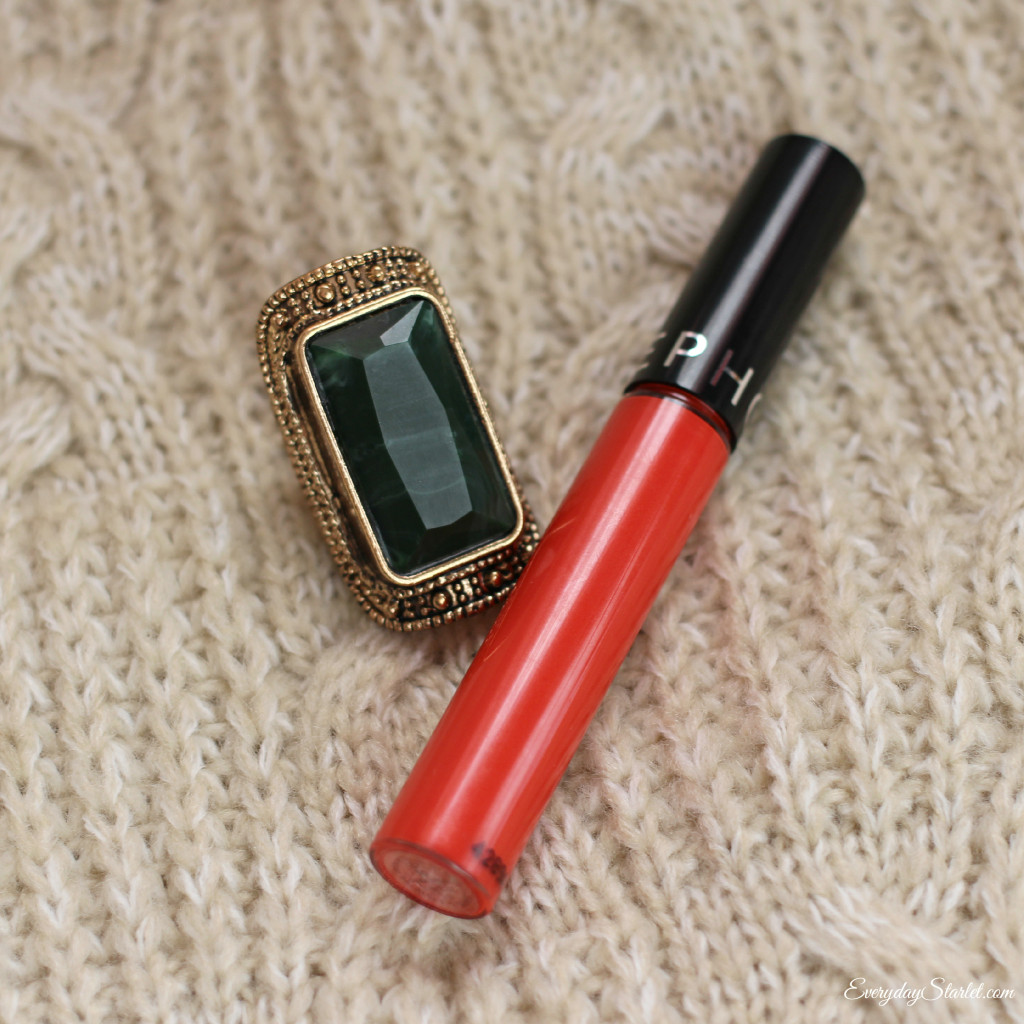 What are your St. Patrick's Day plans?