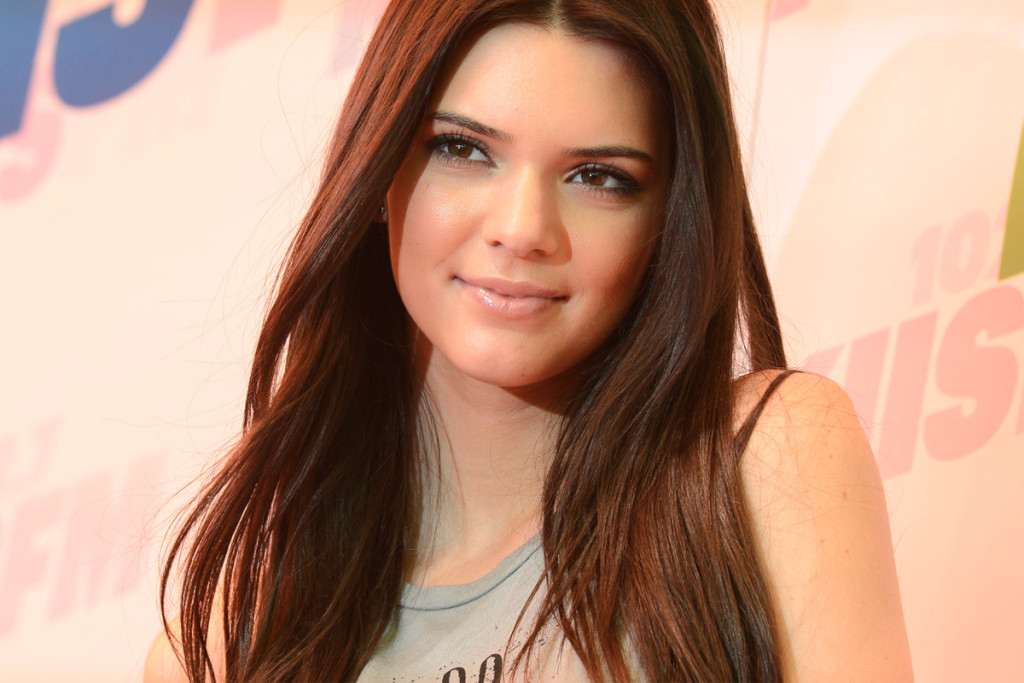 I spent most of the 90s with my face in a fashion magazine desperately searching for beauty tips.  I was a sucker for any beauty advice from, the Starlets of the 90s, the Supermodels.  So I have don't my research from former and current models, and compiled a list of some of the best beauty tips from the genetically gifted…
Face
Most Supermodels subscribe to the French way of thinking: take care of your skin first so you don't have to cover up later.  Many women ignore their skin and then spend a fortune in makeup to cover it up.  Many models don't wear much makeup when they're not working (see below), so they are sure to keep their skin looking flawless.
It's it so important to take off your makeup before you go to sleep!  I am always amazed at how many women don't do this.  It might be the most important thing you can do for your skin.  Many supermodels use Bioderma, but whatever you use, make sure you use it!
Exfoliation is also important for keeping your skin young, clear, and fresh.  Gritty face scrubs can be irritating to the skin, so try a face peel.  If you're sensitive, test it on a patch of skin first to make sure you don't have a reaction.
A good moisturizer with SPF is crucial for day time!
Don't forget your eyes.  Invest in a good eye cream, and maybe an eye treatment or mask (Bliss has some, as well as GlamGlow)… and a great pair of sunglasses is a must!
Keep your lips moisturized as well to avoid a rough, dry pucker
Get a regular facial, or give yourself one at home.  Take the time to care for your skin, you'll feel better about yourself, not just because you'll look good, but also because you'll feel good.
Check in with your brows weekly.  Tweeze any stragglers.  If you do this regularly, you can avoid a big painful tweezing/waxing session.
Body
The skin on your body is just as important as your face.  So be sure to exfoliate in the shower, with a loofah, scrubby glove, or body scrub at least every other day.  Miranda Kerr uses a natural brittle body brush before showers, and it's working for her, so it's worth a try.
If you have the time and money, a massage can feel very luxurious!
Don't forget fragrance.  Many models have a signature scent they love.  Claudia Schiffer likes to have a fragrance wardrobe.  She starts the day with a fresh scent to wake her up, and then switches to a more sophisticated scent later in the day.
Nails
You rarely see models with long nails and wild polishes.  There nails are usually on the short side, but always well groomed, and in neutral shades on a nude or pink.  To keep your nails looking their best, rub oil (almond or coconut) on your nails before bed.
Makeup
Like I said above, when a model is not working, she rarely wears much makeup.  Choosing to let her skin breath.  She may however wear a little concealer and/or highlighter (like YSL Touché Éclat), and maybe a cheek stain and/or bronzer to make her face more polished.
For eyes, neutral tones are favored over bright colors.  And lashes are always curled, and a favorite mascara added as a finishing touch.
For lips, most models seem to be on the side of a nude lips.  But be sure to find the right shade of nude for your skin tone, so you don't look washed out.  Many models just wear a nude lip pencil and a bit of gloss or balm.
These tips are actually very basic, and will have you feeling like a Supermodel on no time!
Kisses,
Sarah