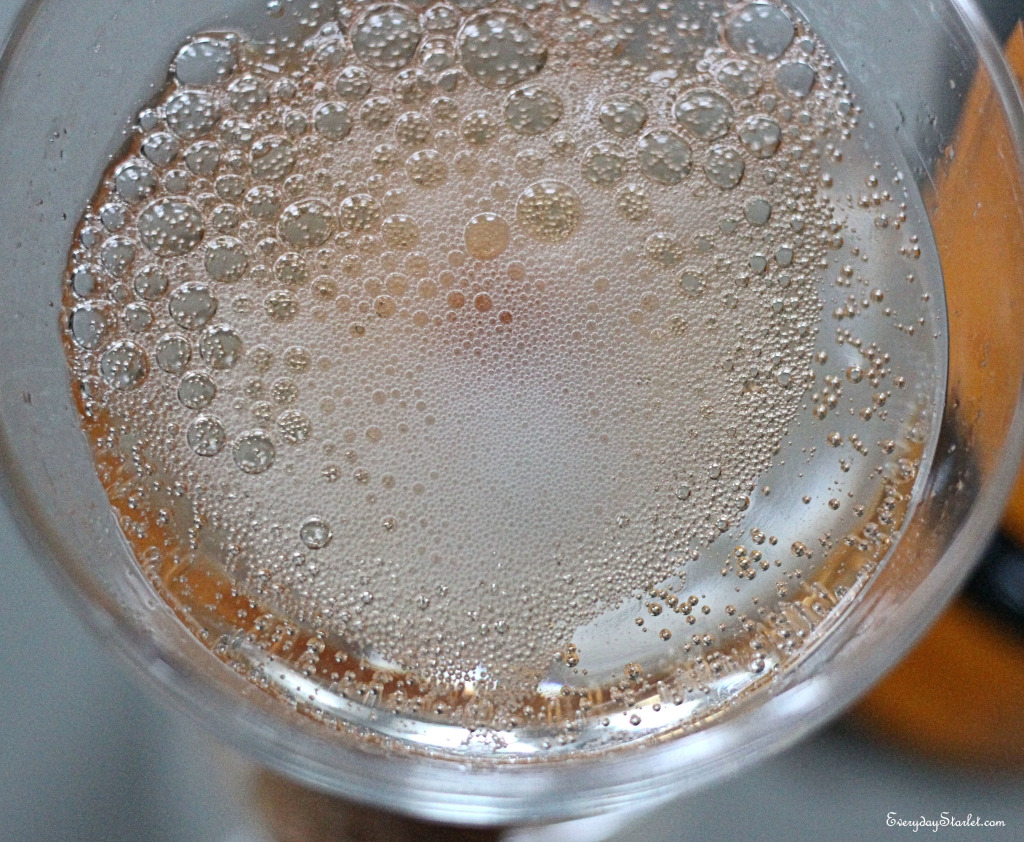 My boyfriend and I are a little obsessed with classic cocktails.  He has been on a quest to perfect his Old Fashioned recipe (he has to make it just like Don Draper).  Much to my surprise, I have actually started to enjoy a Crown Royal Old Fashioned… but it's not exactly a girly drink.  Enter the Champagne Cocktail.  It is very similar to an Old Fashioned, but easier and much more feminine, and I am one of those two things (you better have said feminine).  For special occasions you can break out the fancy champagne, but for a regular evening, sparkling wine will do the trick and will save a ton of money….
Champagne Cocktail
1 Sugar Cube
Dash of Angostura Bitters
Dash of Orange Bitters (optional, but I like the added depth of flavor)
Champagne (or good sparkling wine)
Place sugar cube in glass (I love a coupe, but a flute will work as well).  Saturate with bitters.  Top with Champagne.  Enjoy in a marabou robe and slippers (robe an slippers optional, but encouraged)
Due to some computer issues, as well as the Holidays, I won't be posting the rest of this week, but be sure to join me back on Monday for the start of a full week of posts!  I hope all you Starlets have a Safe and Fabulous New Years!
Kisses
Sarah
Feel free to comment/like/share with all of your fabulous friends
And don't forget to sign up for the Everyday Starlet mailing list…
LIKE Everyday Starlet on Facebook, Subscribe to the YouTube Channel…
…and Follow ES on Twitter, Pinterest, and Instagram