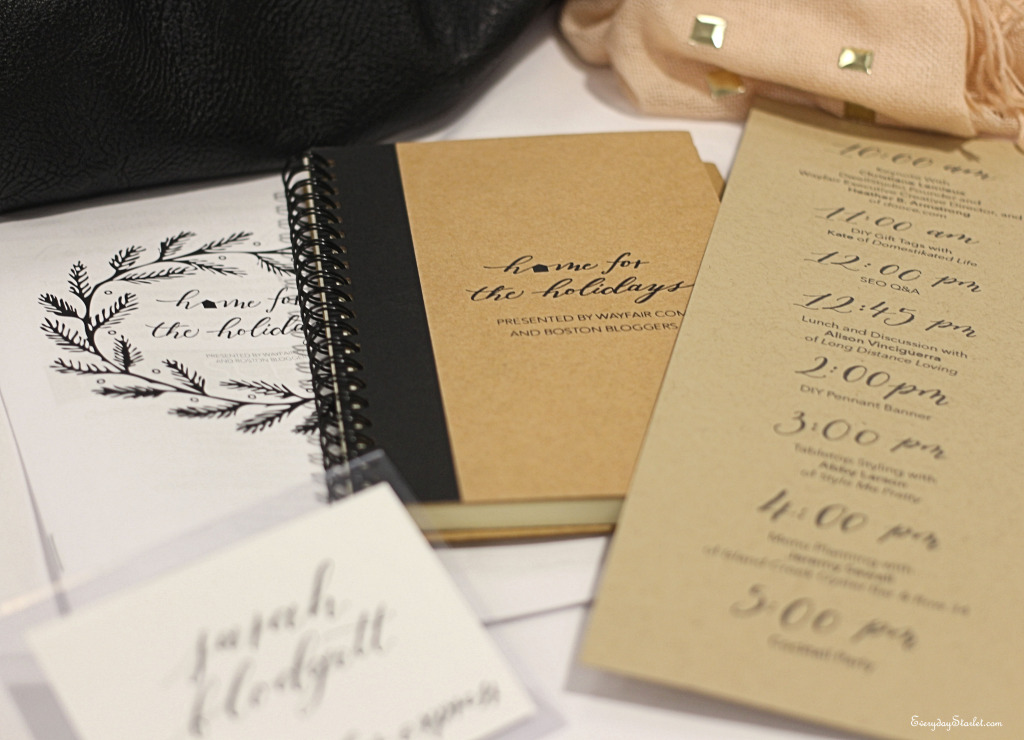 This past Saturday I attended a Boston Blogger event sponsored by Wayfair.  I learned so much that day (including that I am capable of getting to Boston by 9:30 in the morning… although I may need a week to recover from that).  It was my first blogger event and I really had no idea what to expect.  Kate and Alison of Boston Bloggers are such nice people, and the whole Wayfair team could not have been more gracious.  There were guest speakers, DIY tutorials, and SEO sessions.  I will be blogging a lot more about this event in the coming weeks leading up to the holidays, but I wanted to share with you some pictures from the event.  My intention was to take a bunch of Instagram pics, but unfortunately my phone died halfway though the event and my backup charger failed me as well.  Luckily I had my camera with me, and I did get a few instagram shots in the first part of the day.  I have to admit it was very cool to be in a place where people don't look at you funny when you pull out a big camera and start snapping pictures… it's actually expected.  So here are some highlights of the day….
We learned so very cute DIY gift tags using shower rings, paint samples, glitter, and tassels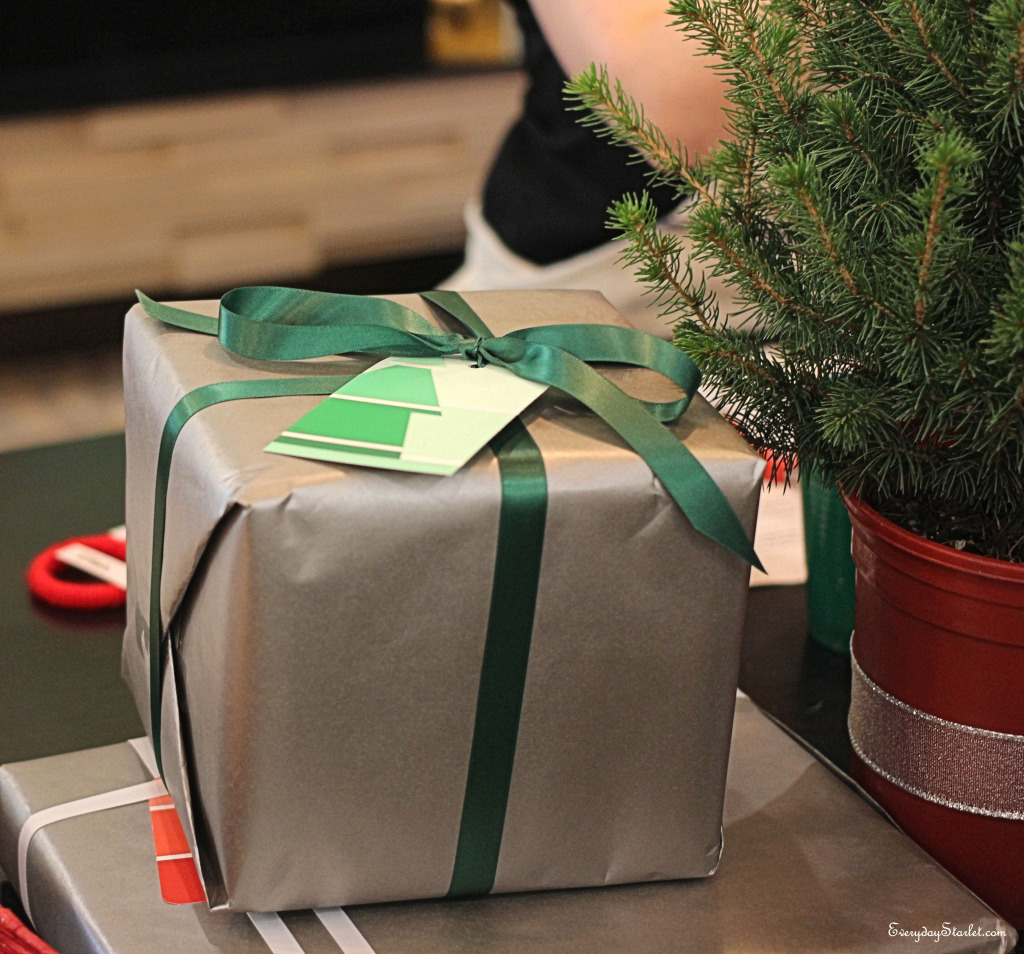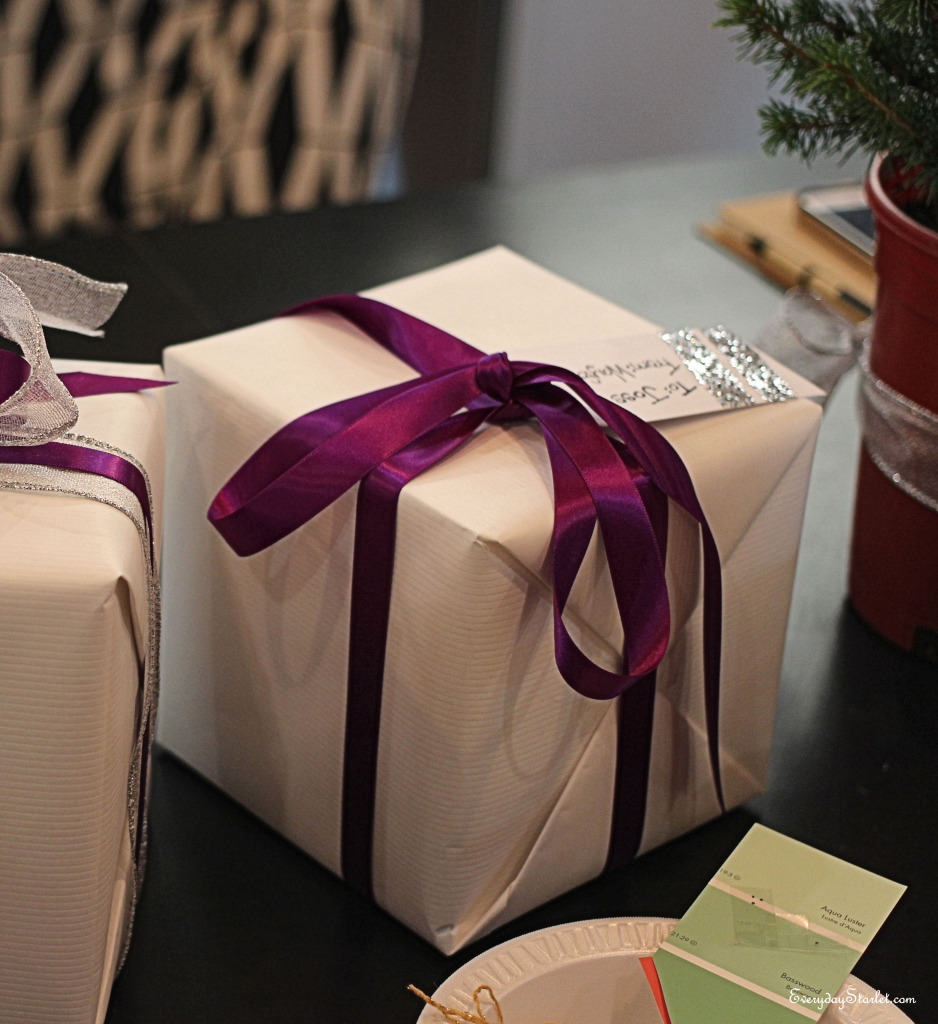 We also learned to make very easy DIY banners….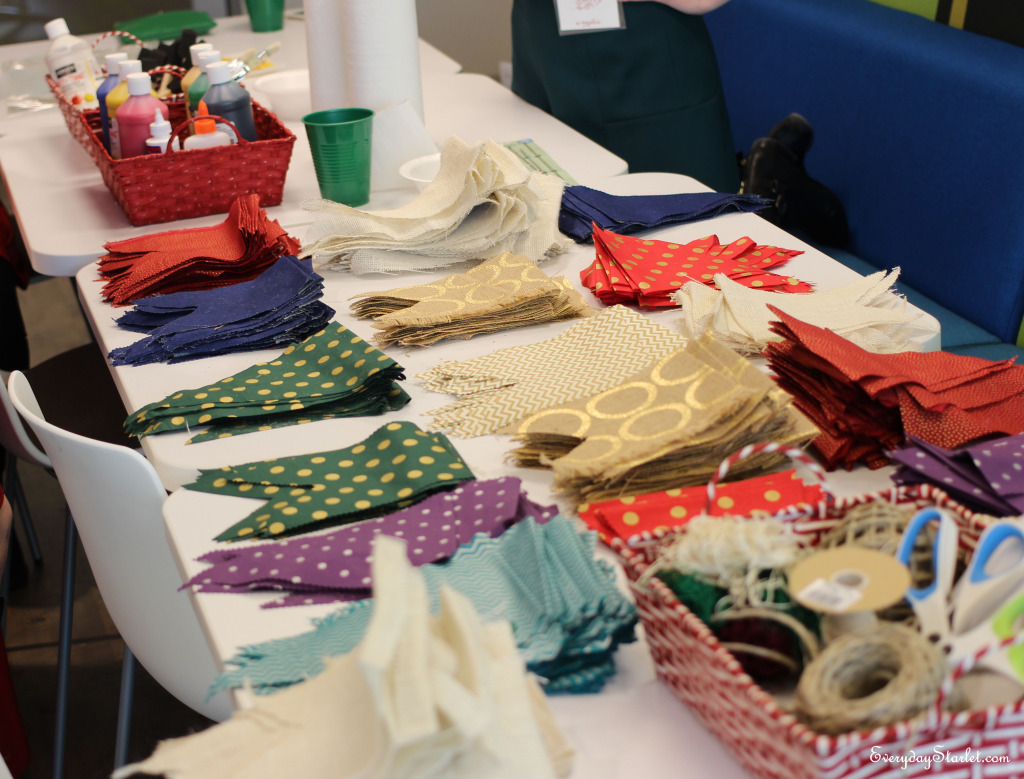 I was immediately drawn to the gold fabric… what can I say, I'm a sucker for glitz…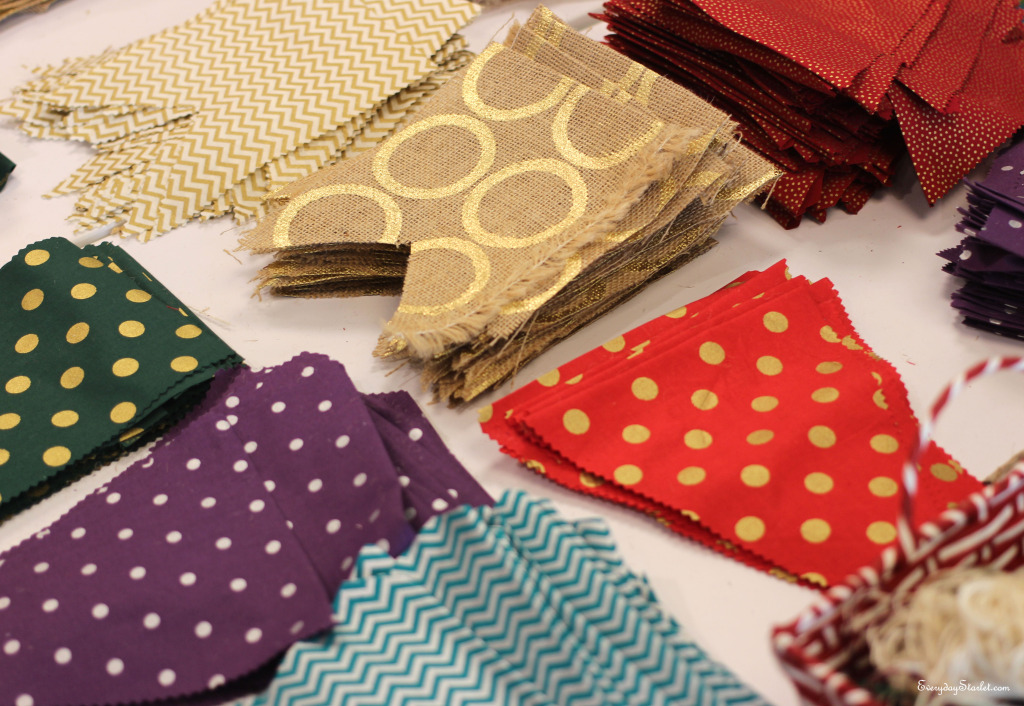 I may have been the only one who ignored to glue and tried my hand at sewing (my home-ec teacher Grandmother would be proud)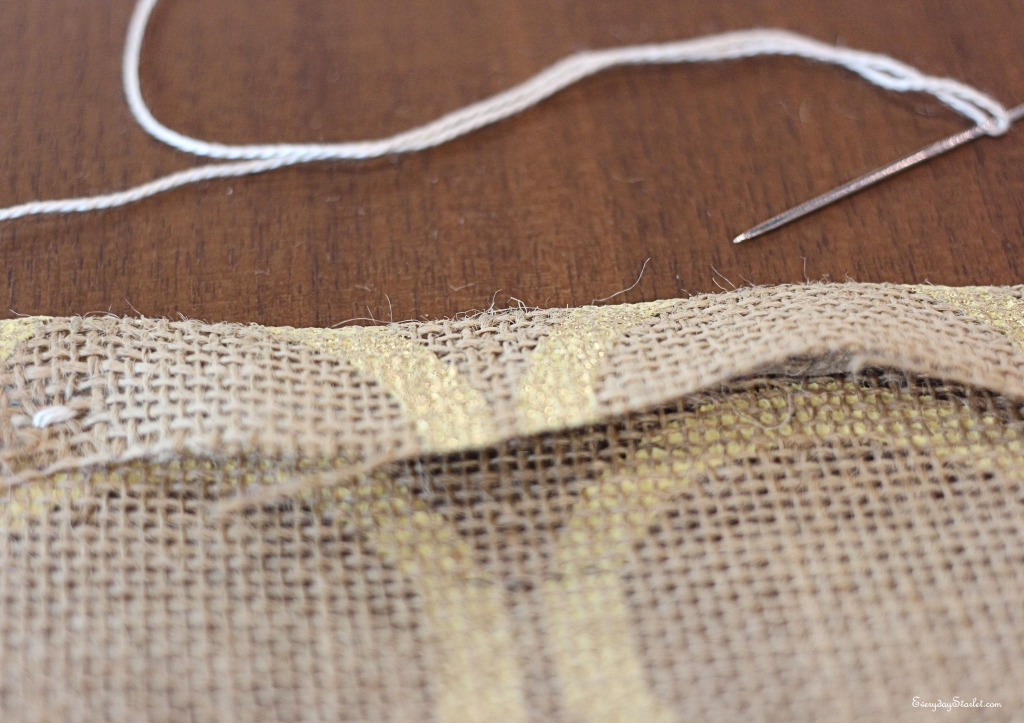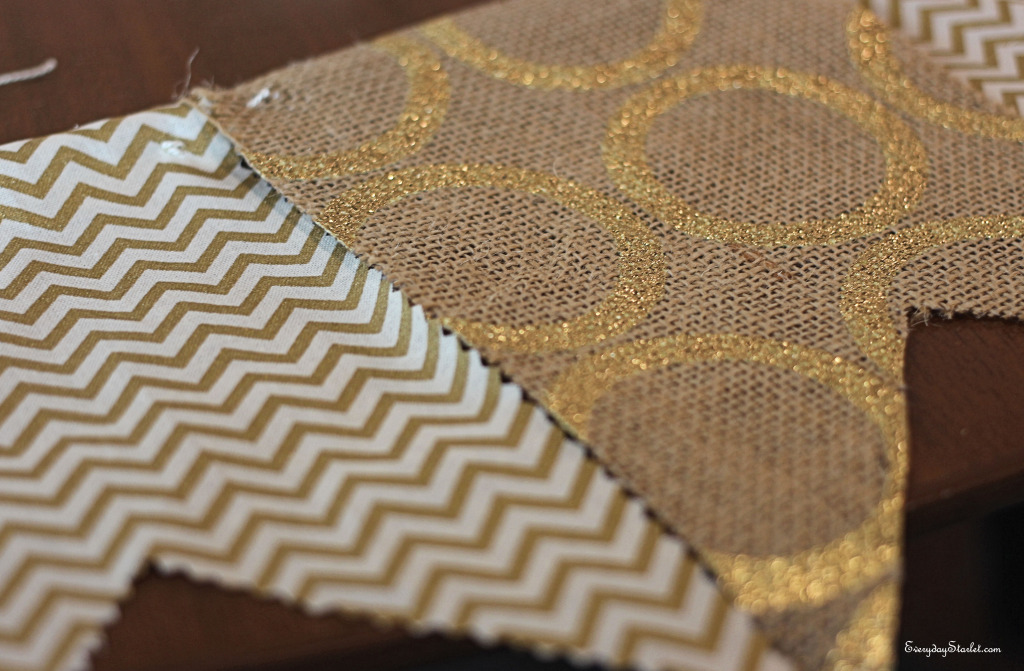 I hung my banner on the back of the dining room chair to show it off to my family…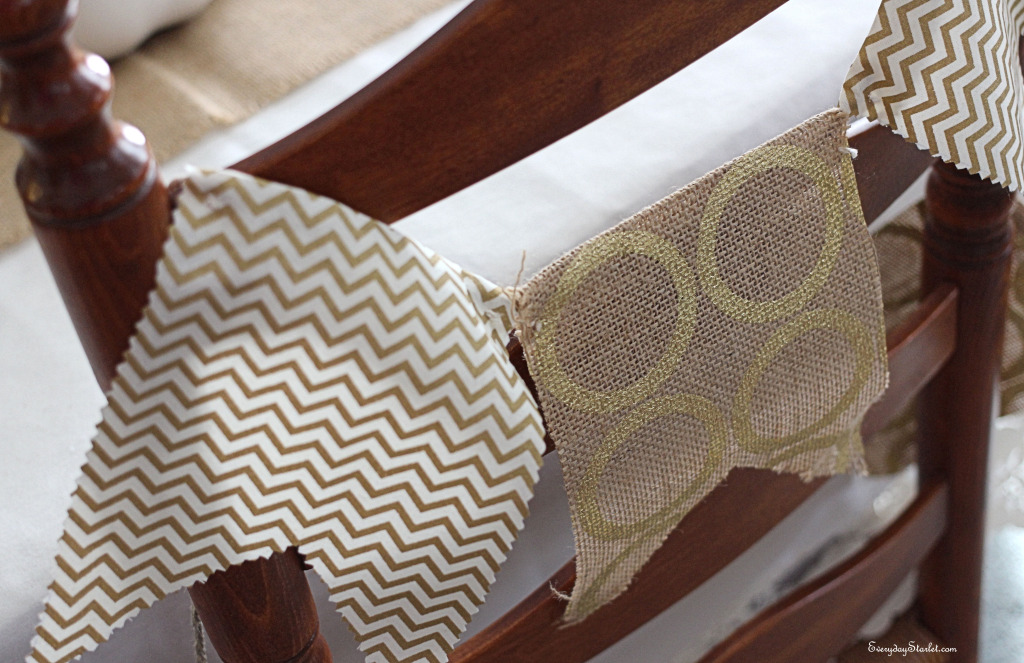 We also had a great and very informative session with Abby Larson from StyleMePretty.com about creating tablescapes and photographing them.  I was so inspired by this…. I'm already brainstorming my Christmas tablescape…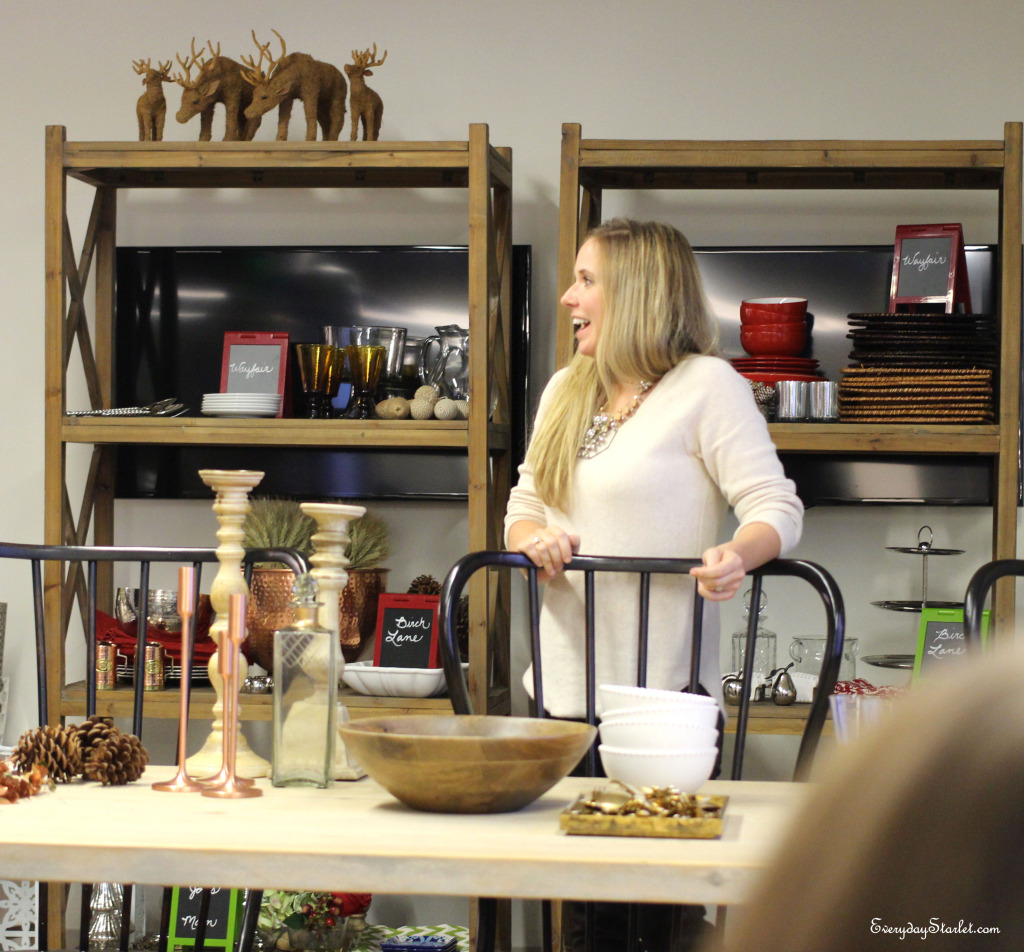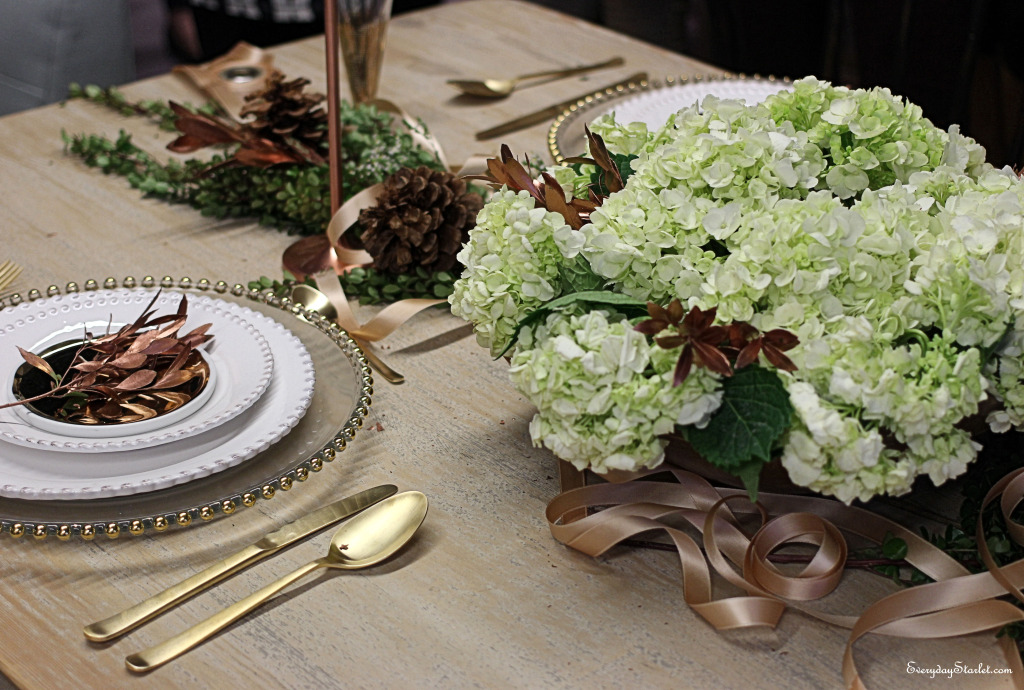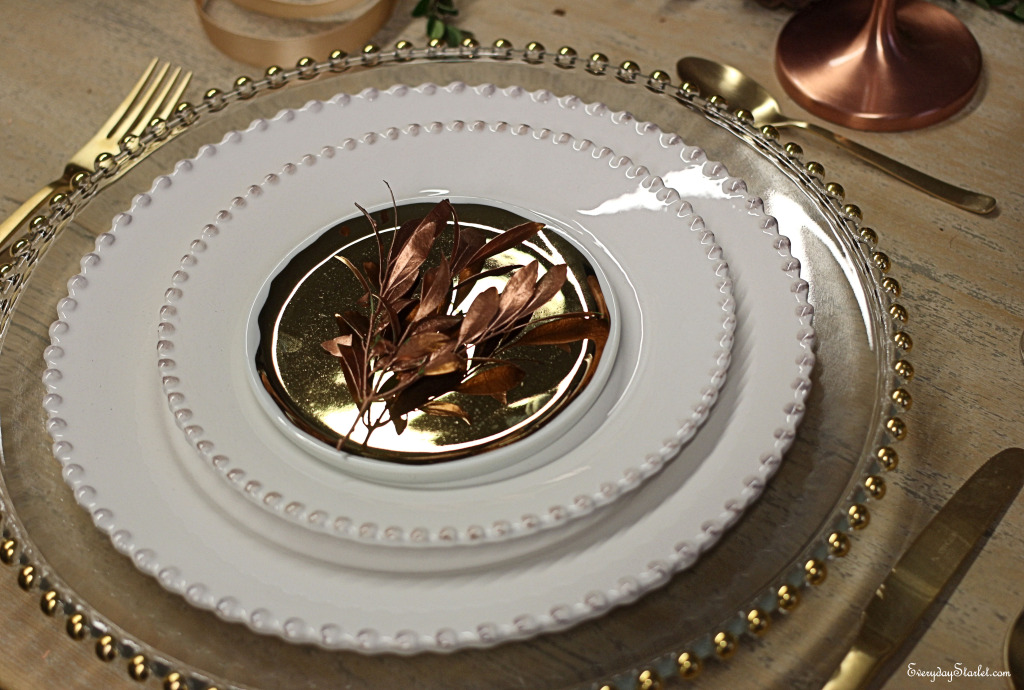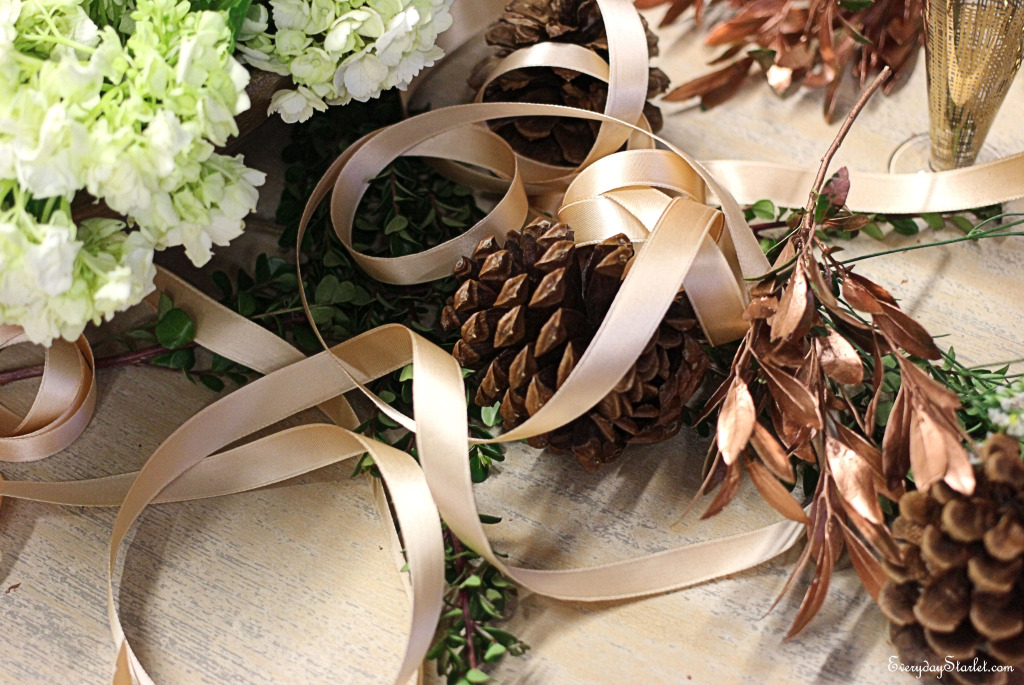 The day ended with a cocktail hour with wine…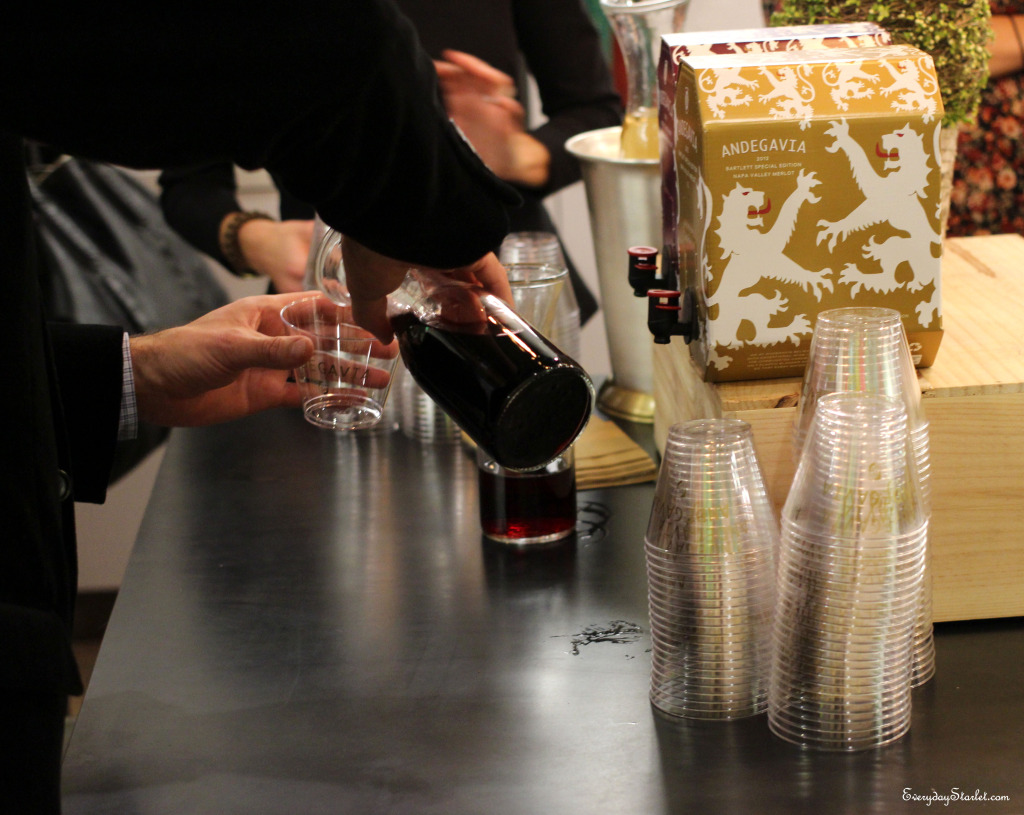 …and we all received and early Christmas present from Wayfair….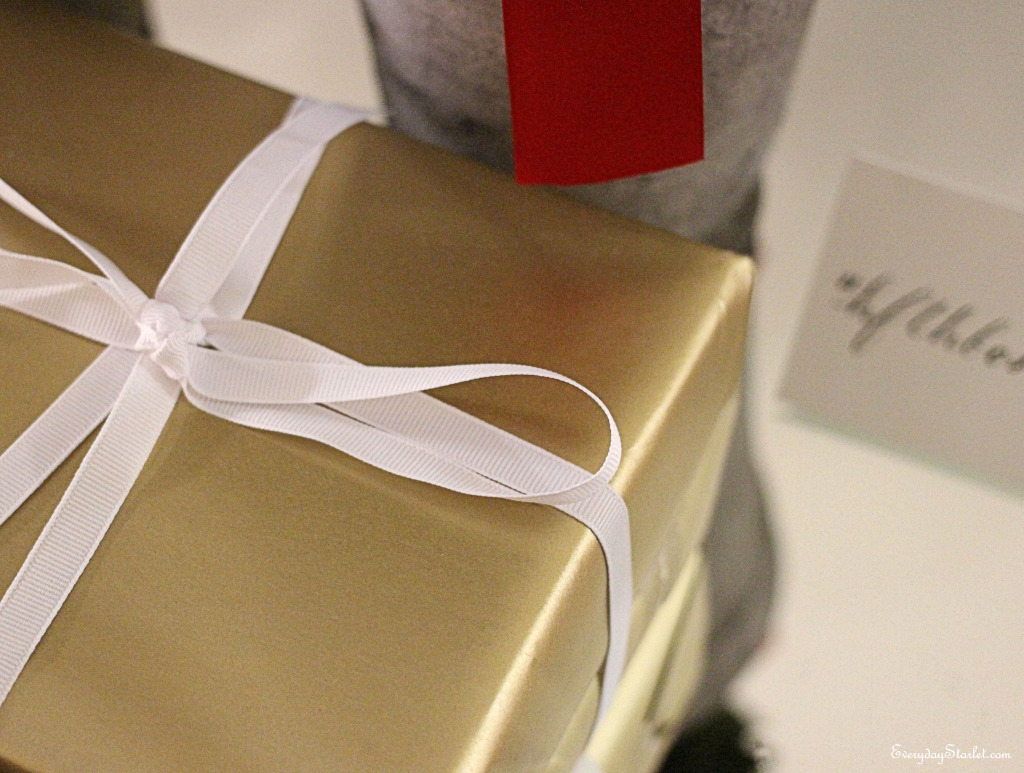 I opened mine when I got home and I was so excited to find an Elephant Organizer.  All of the gifts were different and we picked them at random.  I can always use more organization, so I was excited to use this for my clutches…..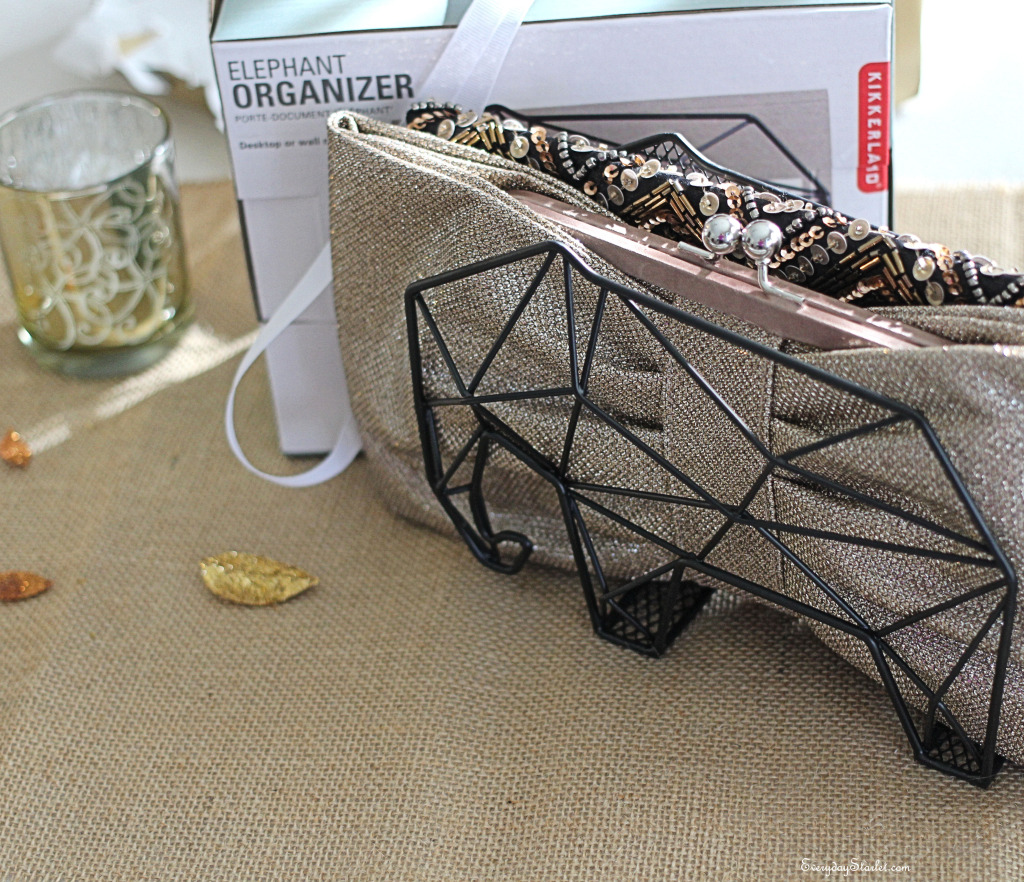 It's also interesting that elephants have seemed to pop up a lot in my life as a symbol… I'm going to have to see if that means something…. (Google time!)
I got so much inspiration from this event, including food tips, and general observations!  I will be posting more about this event in future post, so be sure to stay tuned!
Kisses
Sarah
Feel free to comment/like/share with all of your fabulous friends
And don't forget to sign up for the Everyday Starlet mailing list…
LIKE Everyday Starlet on Facebook, Subscribe to the YouTube Channel…
…and Follow ES on Twitter, Pinterest, and Instagram