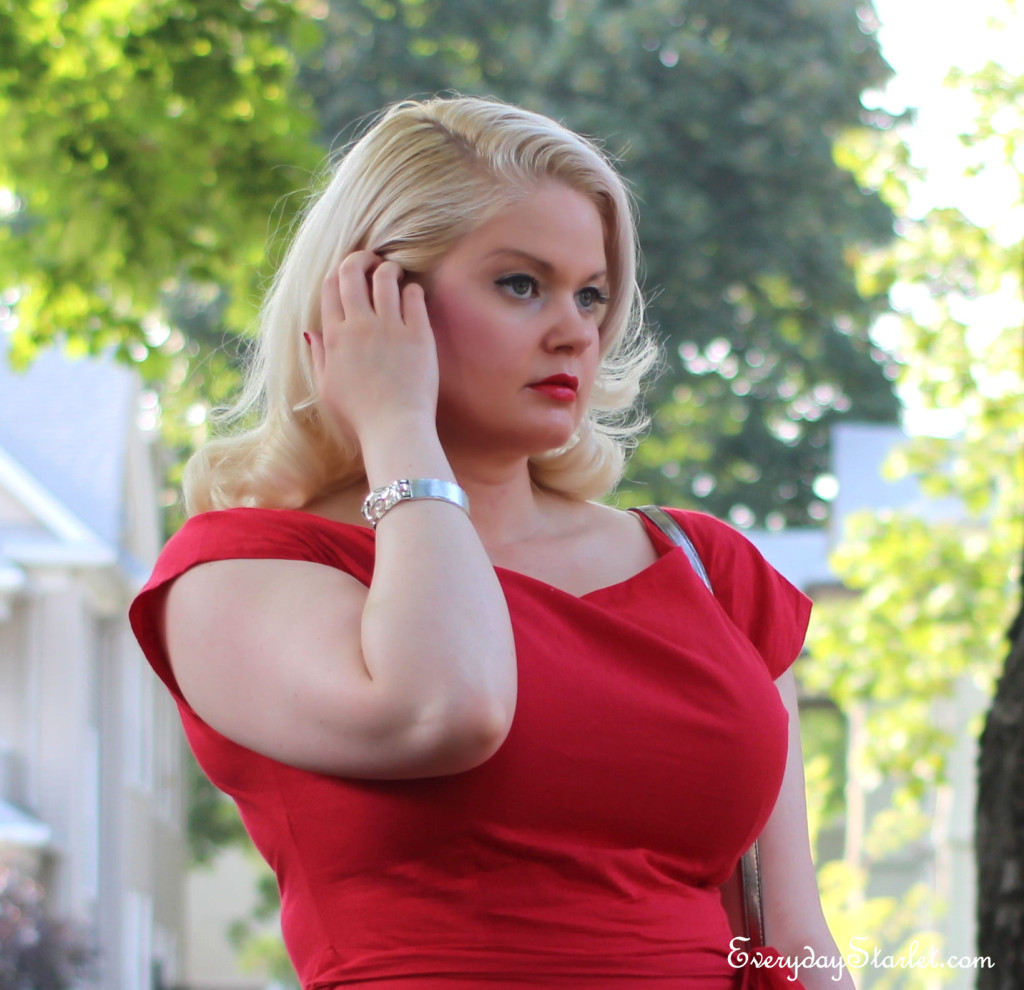 I have to admit I'm a little obsessed with fashion magazines.  I like my look to be more classic, so I try not to focus too much on trends, but I like to know what's going on in the world of fashion.  InStyle magazine is one of the few magazines that I subscribe to and will read religiously every month.  So I decided to try a look inspired by the August issue.  The article was a Color Crash Course: Candy Apple Red.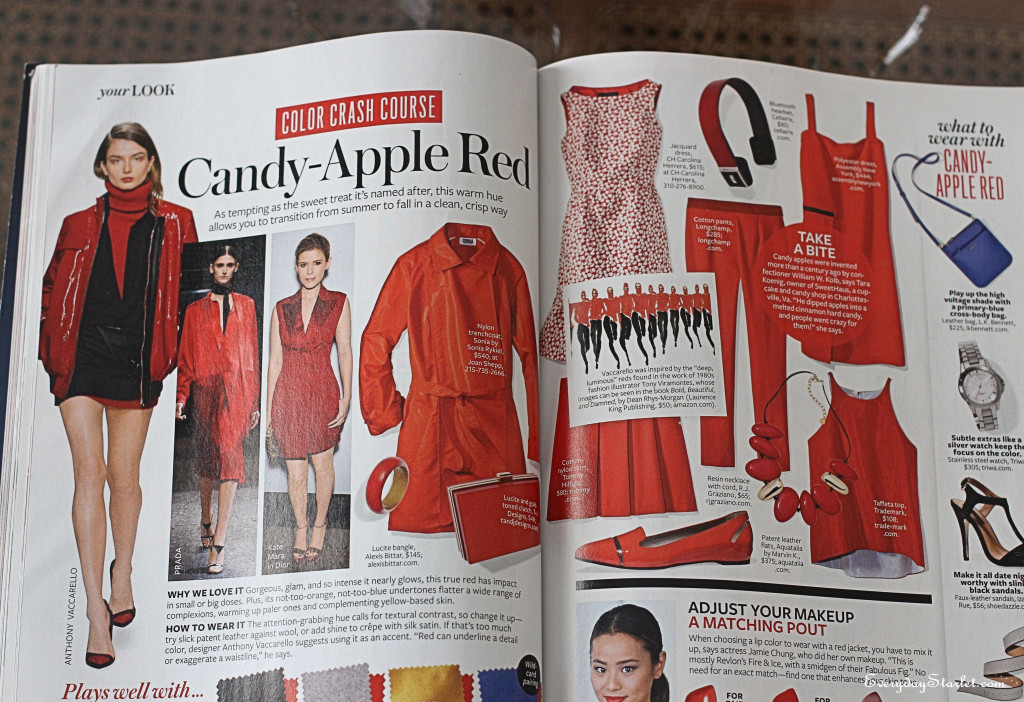 I will admit I have been a little afraid of this color, as I always felt that a pinker red looked better with my coloring.  But I had this dress in my closet and decided to give it another look.  I paired it with these black shoes accented in blue (that I found on Amazon for a fraction of the original price!), and a sliver and tan cross body bag.  As InStyle suggests, I accessorized with simple silver accents… and I added Revlon Fire & Ice lipstick to give it a Starlet flare.  While I wouldn't wear this in the winter, this look could work for Spring, Summer, or as a Summer-to-Fall transition outfit….
Thanks InStyle for the inspiration!
You can buy the shoes here:

Kisses
Sarah
Feel free to comment/like/share with all of your fabulous friends
And don't forget to sign up for the Everyday Starlet mailing list…
LIKE Everyday Starlet on Facebook, Subscribe to the YouTube Channel…
…and Follow ES on Twitter, Pinterest, and Instagram
Kisses
Sarah
Feel free to comment/like/share with all of your fabulous friends
And don't forget to sign up for the Everyday Starlet mailing list…
LIKE Everyday Starlet on Facebook, Subscribe to the YouTube Channel…
…and Follow ES on Twitter, Pinterest, and Instagram