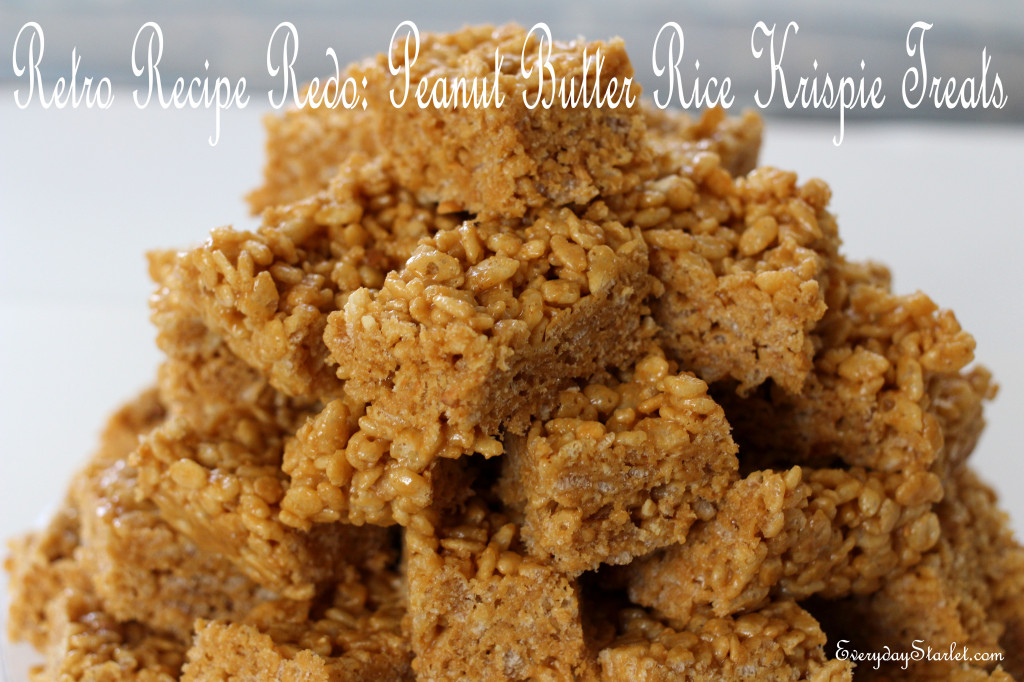 As a young Starlet-in-training, few things got me as excited as Rice Krispie Treats.  They are the ultimate kid friendly snack, and the perfect dessert to bring to summer parties because they are easy to make, easy to transport, and they can hold up in any weather.   My mother always made hers with peanut butter in the mix.  It really gave them some added flavor. 
In the last few years, I have tried a few different variations on the classic treat (including one with Nutella… which was sinfully good).  So when I was invited to a recent pool party I decided to look for a new variation on an old favorite.  I found this recipe that was too good to pass up.  It was a marshmallow-free version!  I was skeptical, but now that I've tried it, I actually like them better than the original.  They have so much more flavor, and are just as sweet.  The recipe was vegan, calling for agave… but I went with honey as a sweetener because I prefer it, and honey is such a good match for peanut butter.  I went with butter to grease the pan, but next time I will try coconut oil to avoid the dairy.  I am very excited to try some variations on this recipe to find new flavor combinations.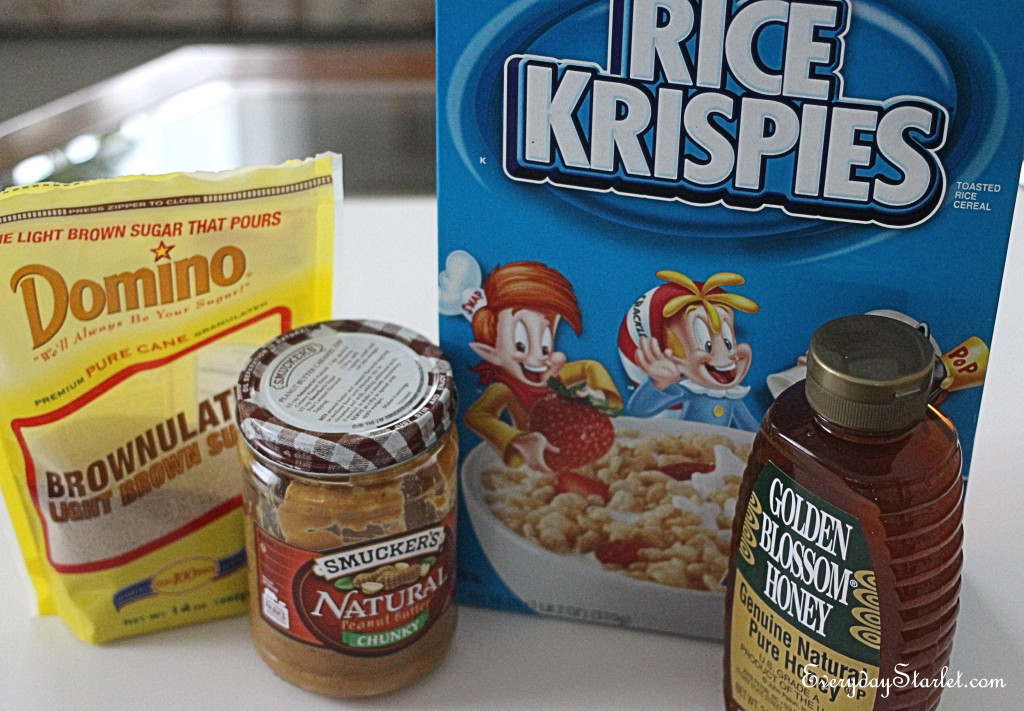 Ingredients:
1 cup brown sugar
1 cup honey (or agave if vegan)
1 cup peanut butter
7 cups Rice Krispie Cereal
1.Combine brown sugar and honey in a large saucepan and bring to a near boil, stirring until sugar is fully dissolved
2.Remove from heat and add peanut butter
3. Gently stir in Rice Krispies until fully coated
4.Press into a 13 x 9 x 2″ greased baking pan
5.Refrigerate for 2-3 hours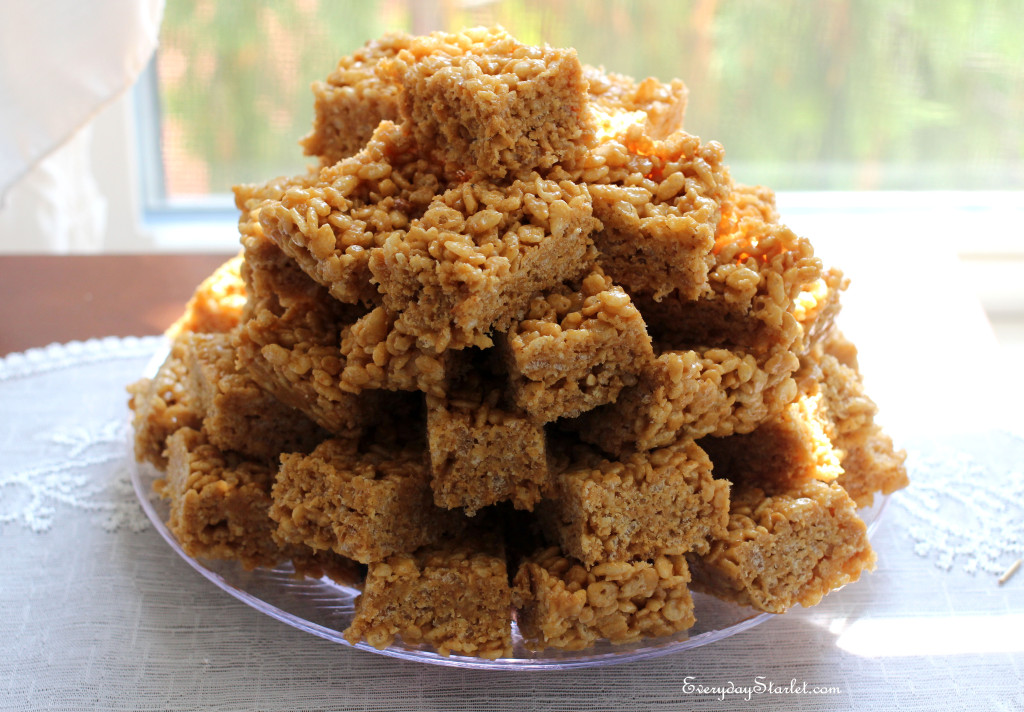 See Casual Glamorous's recipe here
Note: This is a great gluten-free dessert/snack, that can be made vegan… but it is not for people with nut allergies.
*** Also, I would love if you would nominate Everyday Starlet for the 2014 Bloglovin Awards!  You can vote here and nominate https://everydaystarlet.com/ for any category (but especially the Newcomer Category).  Thanks so much! Kisses!***
Kisses
Sarah
Feel free to comment/like/share with all of your fabulous friends
And don't forget to sign up for the Everyday Starlet mailing list…
LIKE Everyday Starlet on Facebook, Subscribe to the YouTube Channel…
…and Follow ES on Twitter, Pinterest, and Instagram