I have to admit, I have been spending so much time writing that I have been slacking off on my reading.  I've even made it one of my Summer goals to do more reading.  I have so many books (I'm still partial to actual books, I haven't moved to a tablet yet), some that I have yet to read, and some that I am dying to re-read.  I completed my "year one" reading of my IFB Back to Blogger School reading list and I am taking a little break before I start year two.  So I got some suggestions from IFB's Summer Reading List, and I dug into my own library and came up with a summer reading list: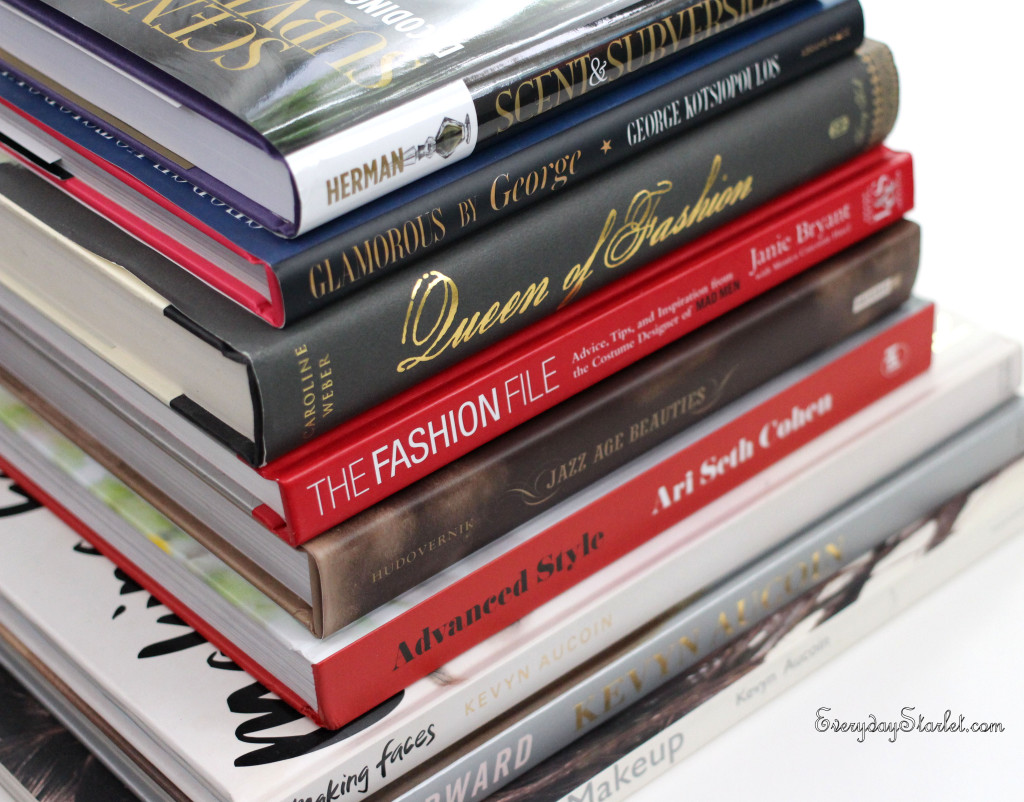 Jazz Age Beauties: The Lost Collection of Ziegfeld Photographer Alfred Cheney Johnston.- I just got this one and I am dying to drive in
Queen of Fashion: What Marie Antoinette Wore to the Revolution by Caroline Weber.- I have had this book lying around for years (ever since Bridget gave it to Holly as a birthday present for her Marie Antoinette themed birthday party on E!'s The Girls Next Door) and this Summer I am determined to read it.
Kevin Aucoin's Making Faces, Face Forward, and The Art of Makeup– I bought his first book when I was in High School (yes I'm aging myself) and I studied it more intensely than I did any textbook.  I think I may have to revisit these old favorites.
Scent and Subversion: Decoding a Century of Provocative Perfume– Dita Von Teese has tweeted about this book and I am a sucker for anything she gives her stamp of approval.
Advanced Style by Ari Seth Cohen– I've heard Dita is a fan of his blog
Glamorous by George: The Key to Creating Movie Star Style– I am a sucker for E!'s Fashion Police!  As much as I love Joan Rivers, I also love George Kotsiopoulos for his knowledge, style, and his infectious laugh.
The Fashion File: Advice, Tips, and Inspiration from the Costume Designer of Mad Men– My boyfriend and I have bonded over a mutual love of Mad Men.  For him it's all about the story, the writing, and his secret desire to dress like Don Draper.  For me, the show is all about the fashion.  I've already read this book, but I'm dying to read it again.
Fashion 2.0: Blogging Your Way to The Front Row- The Insider's Guide to Turning Your Fashion Blog into a Profitable Business and Launching a New Career– I may start my IFB "year two" reading a little early
What's on your Summer Reading List?
Kisses
Sarah
Feel free to comment/like/share with all of your fabulous friends
And don't forget to sign up for the Everyday Starlet mailing list…
LIKE Everyday Starlet on Facebook, Subscribe to the YouTube Channel…
…and Follow ES on Twitter, Pinterest, and Instagram