I'm always trying to find ways to make house cleaning more fun and glamorous.  So, since I had some leftover Acrylic Gems from my Rhinestone Tap Shoe DIY, I decided to add a little sparkle to an ordinary feather duster.  All you need are scissors, Acrylic Gem Strips (I got mine at Michaels), and a feather duster.  I ordered this white one because it separates from the handle so you can wash it.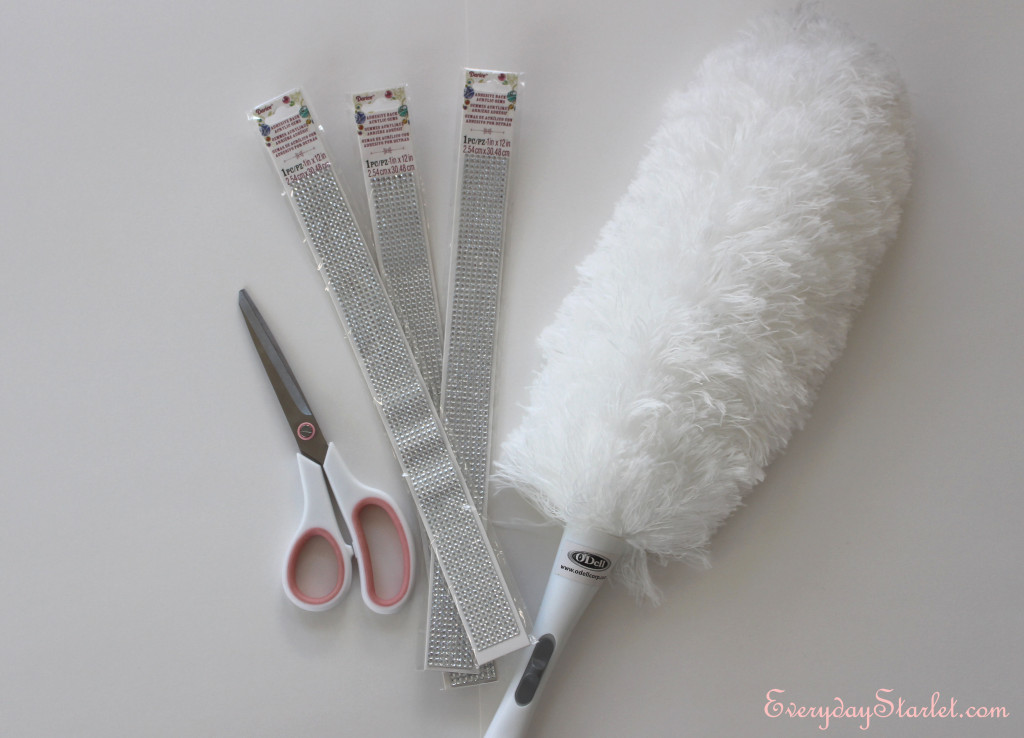 I cut the gems into thinner strips so that it would mold better to the handle.  Then I just attached the strips with the adhesive back.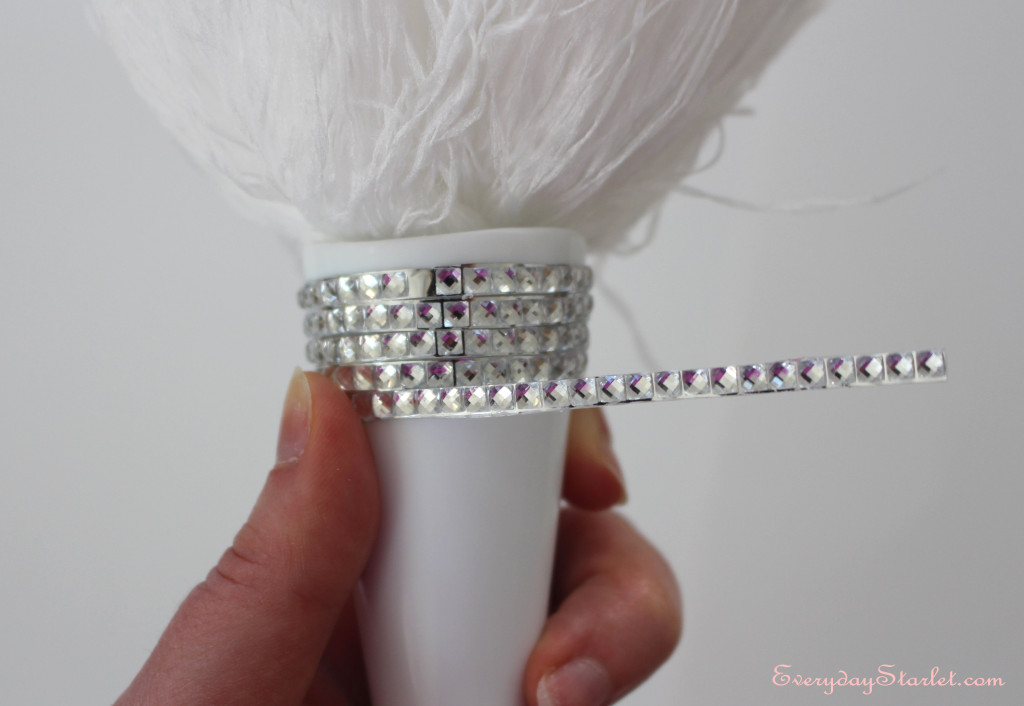 And voila!  A fun little feather duster.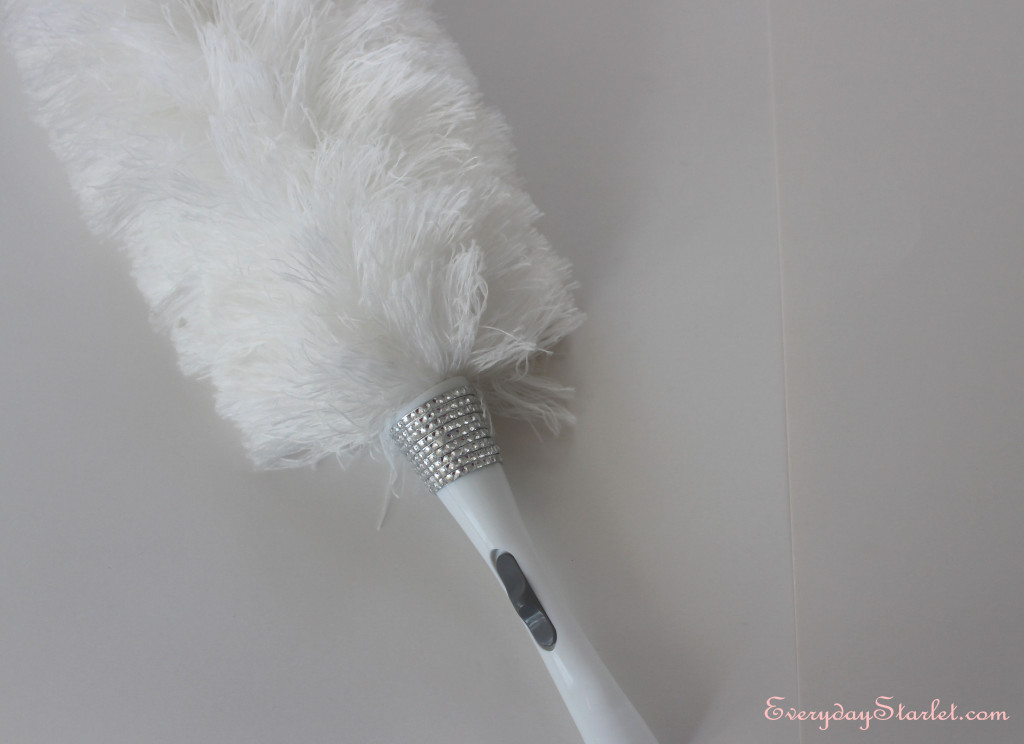 If you have a little glamour-girl-in-training at home, this is a great DIY for kids.  I can't think of a better way to get her to help out with the cleaning then having her make her own "magic dusting wand".
Note: Just make sure the child is old enough to use scissors, and work with small objects… the gems can come off.
Kisses
Sarah
Feel free to comment/like/share with all of your fabulous friends