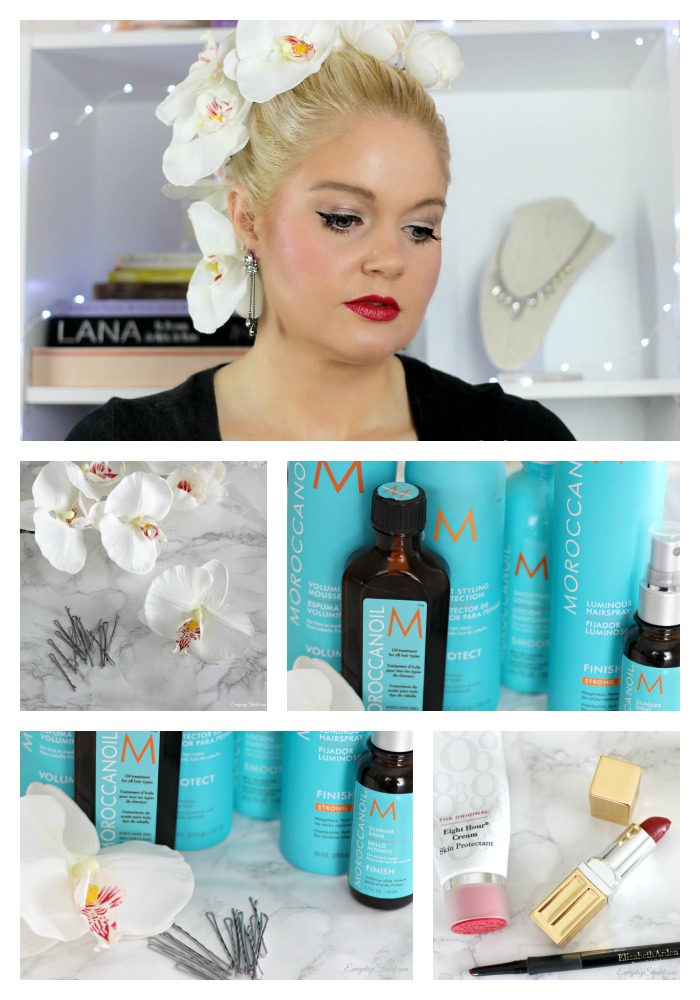 I was a little obsessed with Selena Gomez's look from the Met Gala.  It was classic, Old Hollywood, but yet young and modern.  She had gorgeous makeup… and if you'd like to see a tutorial on how to get her look you can check out yesterday's post…. and she also had a gorgeous head of orchids.  I'm sure hers were real… maybe the only thing in Hollywood that is.  To recreate her look, I grabbed a faux branch of orchids from Michaels.  I was going to glue them to a headband or to individual clips (and if you want the look to be more natural and last longer, those would be great options), but I ran out of time.  So I just clipped off the end of the branch, and started pinning it to my head.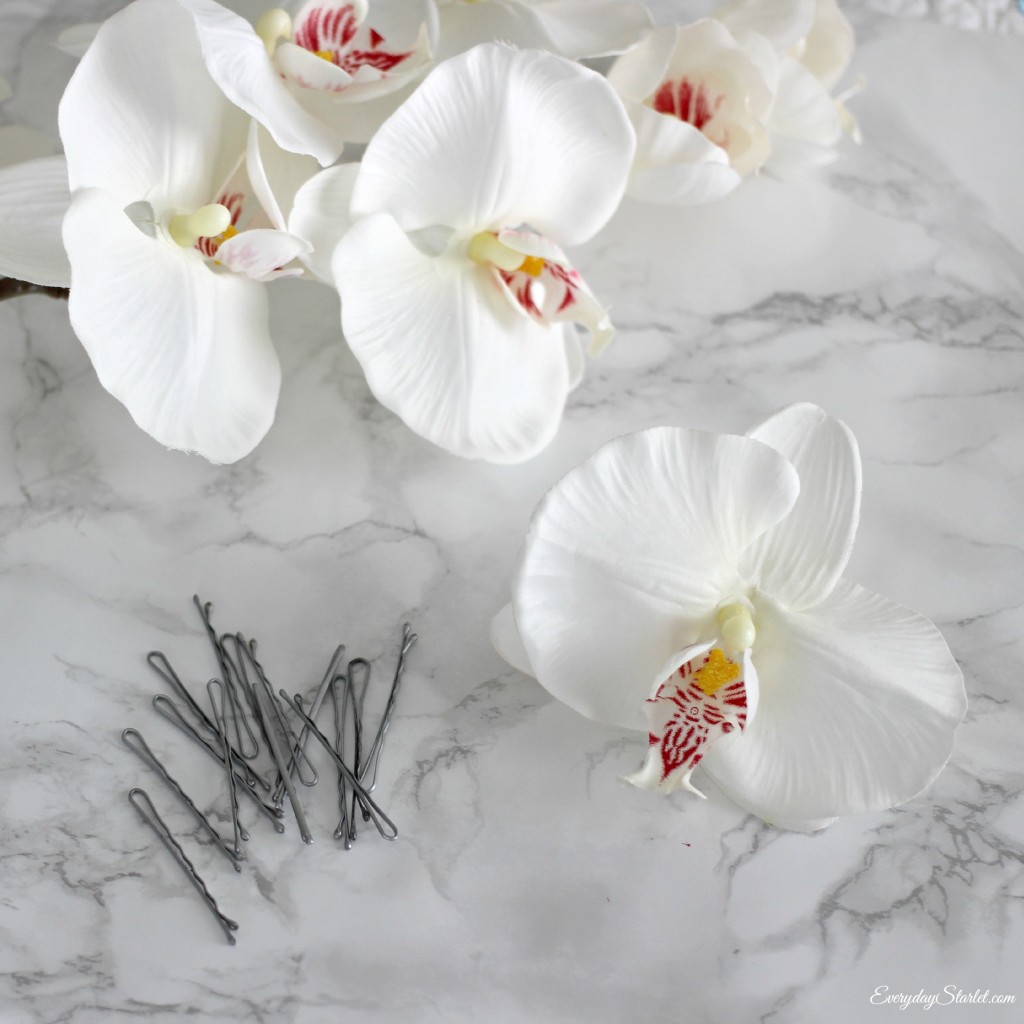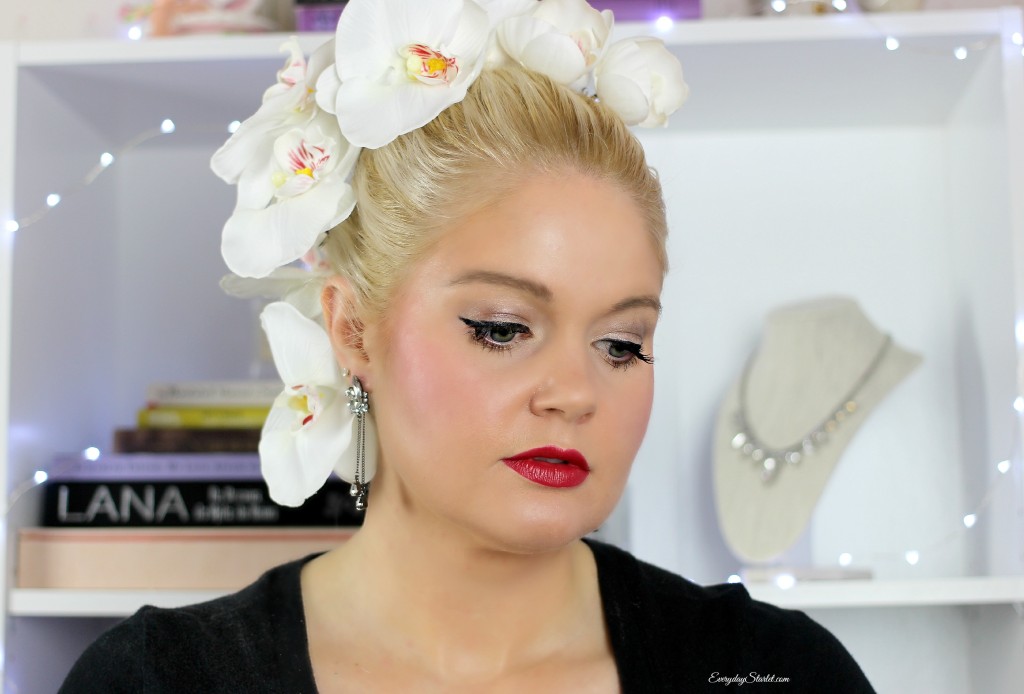 Selena's hairstylist used all Moroccan Oil products on her… and so did I because I am obsessed with their whole line.  Here are some of the products I used…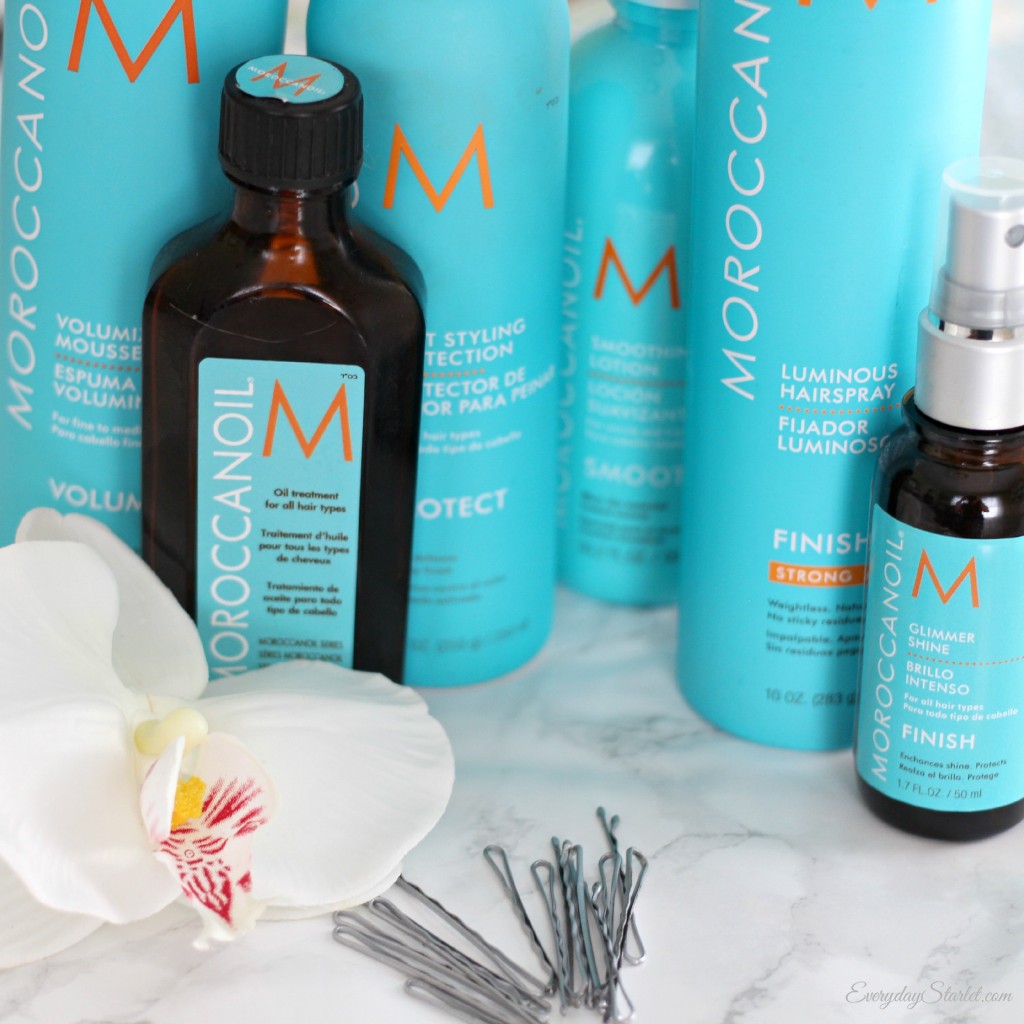 Selena's updo was a little more involved, but I used a quick and easy shortcut.
… and my earrings are from BaubleBar
What was your favorite hair, makeup, or fashion moment at the Met Gala?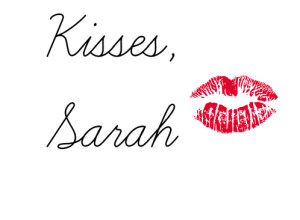 This post is not sponsored.  This post contains affiliate links.