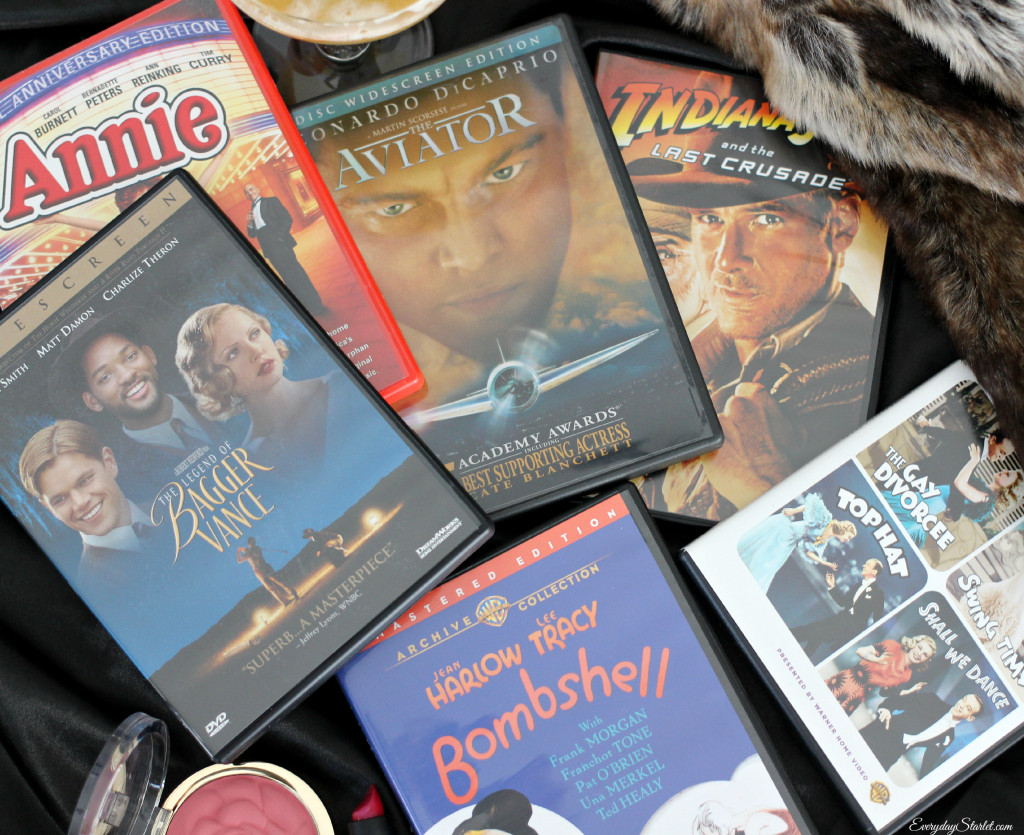 Last week I showed you my favorite films that were set in the 1920s, and they were some of my all time favorite movies.  When I went on a quest to find films set in the 1930s, I was amazed at how few there were, and even fewer that captured any glamour.  Most wanted to focus on the depressing parts.  But here are my favorites…
The Legend of Bagger Vance
People have been telling me (and by people I mean, my parents) that I needed to see this movie for years.  This is actually one of the few films that both of my parents can agree to watch.  i just recently made the time to watch it, and I'm so glad I did.  It is very inspiring and uplifting… and I want ever outfit Charlize Theron wears!!!
The Aviator
Finally, a film that captures the glamour (and tragedy) of 1930s Hollywood… and Gwen Stefani is playing Jean Harlow… I'm in!
Indiana Jones and The Last Crusade
I've been in debates with people over which is the best Indiana Jones film.  This one tales place in the late 1930s, but I hold by my choice that this is my favorite, mainly because Sean Connery makes everything better.
Annie
This was my favorite movie musical as a kid… I dream of playing Bernadette Peters' part…. I always loved the sexy ditzy blondes.
….I also wanted to include a few films that are actually from the 1930s….
Anything with Fred & Ginger, especially Top Hat
If I could decorate my house like the hotels in Top Hat, I would be a happy woman.
Bombshell
I will admit, this is not the best film of all time, but this is the film that coined the phrase "Blonde Bombshell"… and Jean Harlow is at her most glamorous, so I had to give it a shout out.
What are your favorite 1930s era films, from then, or current films set in the 1930s?