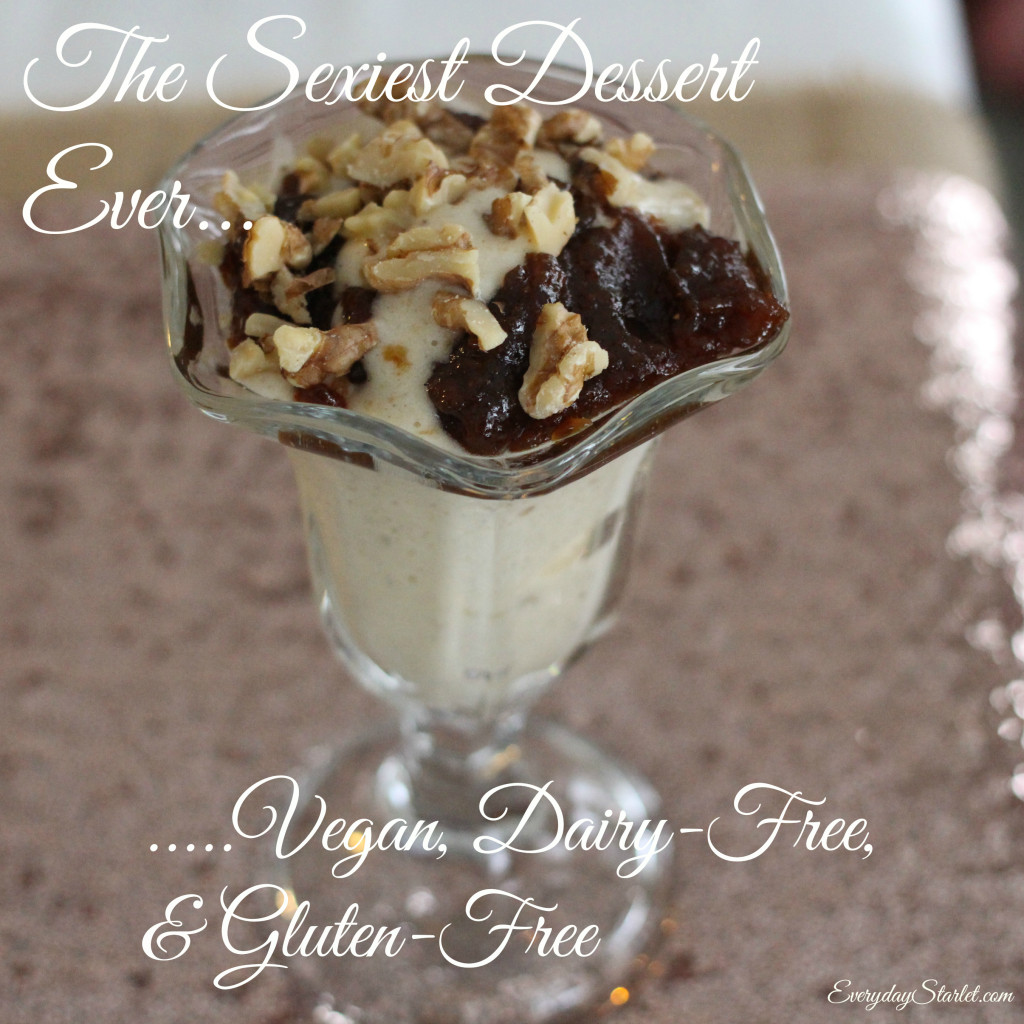 With Valentine's Day approaching, I went on a quest to find the sexiest ingredients.  I searched books about seduction and internet sources and I came up with an ultimate sexy ingredient list: Bananas, Cinnamon, Vanilla, Honey, Figs, and Walnuts or Hazelnuts.  This got the wheels in my brain turning.  How could I take these ingredients and make the ultimate sexy dessert?
I originally was going to try to bake figs… but apparently fresh figs are not available this time of year.  That's when a trip to Trader Joe's lead me to fig butter… I love the taste of figs because they remind me of Fig Newtons… I will actually snack on dries figs, which are basically a gluten-free Fig Newton.
I also wanted the dessert to be light… nothing kills a mood more then being over-stuffed.  So I wanted my dessert to be dairy-free, vegan, and gluten-free.  That's when I realized, I could make vegan ice cream with the bananas and the other flavors, and then top with fig butter and toasted walnuts.  It's a variation on my vegan hot fudge sundae.
It's sweet and light, and there is something so youthful and innocent about eating an ice cream sundae with the one you love.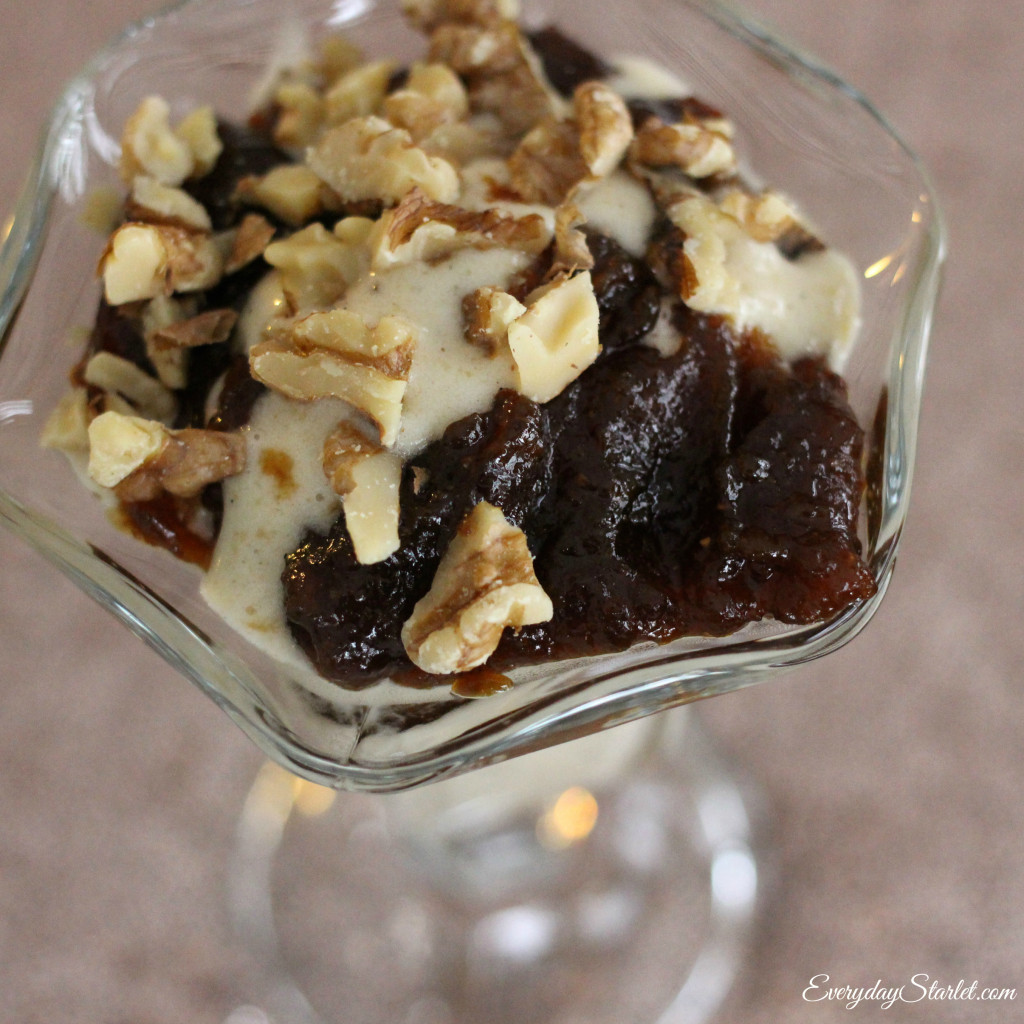 Vegan Sexy Ice Cream Sundae
Walnuts or Hazelnuts (chopped and toasted)
Fig Butter
Bananas (one per person)
Almond Milk (just enough thin out the banana)
Cinnamon (to taste)
Vanilla Bean (I used a whole bean but you can use it to taste… slice open the bean and scrap out the insides)
Honey (to taste, depending on how sweet you want it)
Peel, Slice, and freeze the bananas overnight.
Heat the fig butter in a small sauce pan over low heat to loosen it.
Place bananas in a food processor or Vitamix (I LOVE my Vitamix, but a food processor works a little better for this recipe).  Pulse until smooth, adding almond milk as needed.  Add cinnamon, vanilla, and honey a little at a time.   Taste until you get the desired seasoning.
Spoon banana mixture in dish or bowl.   Top with fig butter and nuts.  Enjoy with someone you love… even if it's yourself!
Happy Valentine's Day…. and don't forget to check out last week's recipe for a sexy Valentine's Day dinner idea!