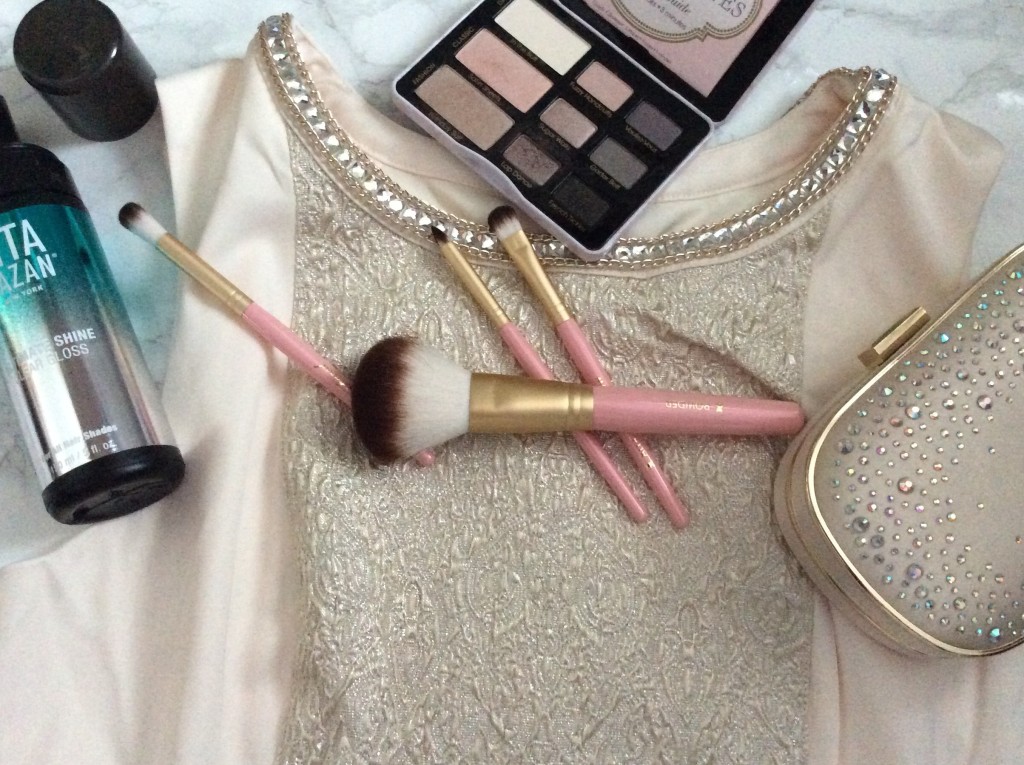 The Golden Globes are this weekend, and Starlets are doing last min prep for the big day.  Everyday Starlets are no different.  So if you've been following my Red Carpet Ready 3 Month Plan (here is Month 3, Month 2, Month 1, and 1 Week) then this is the home stretch.  You should continue your diet/exercise/beauty ticks that you've been doing, and do a few last min steps to get you your most glamorous….
Day Before:
Wash hair, and use a hair gloss (I like Rita Hazan's)
Give yourself a yogurt facial (full fat yogurt, or use full fat sour cream)…. leave it on for 10 min or so, with sliced cucumber over your eyes to reduce puffiness.
Do an at-home manicure and pedicure.  Pick a polish that coordinates with your outfit.
Day Of:
Do your favorite workout in the morning to give your skin a healthy glow… and focus on arm exercises, like tricep dips, especially if you'll be showing your arms.
Take a shower and shave if needed.
If your face is puffy, a trick many celebs use is running and ice cube over your face before putting on your makeup.  Kate Moss dips her face in a sink full of cold water, and she's a supermodel, so she must be ding something right.
Leave yourself enough time for your hair and makeup, as well as time to get dresses and put your essentials in your purse.  Listen to music, and relax while getting ready.  This is the time to pamper yourself and feel like a Starlet.
Whether you're getting ready for a red carpet, a wedding, a reunion, or any other special occasion, take the time to treat yourself like a Starlet!
Enjoy the Golden Globes this weekend, whether you're watching in a gown or your pjs!
Kisses,
Sarah