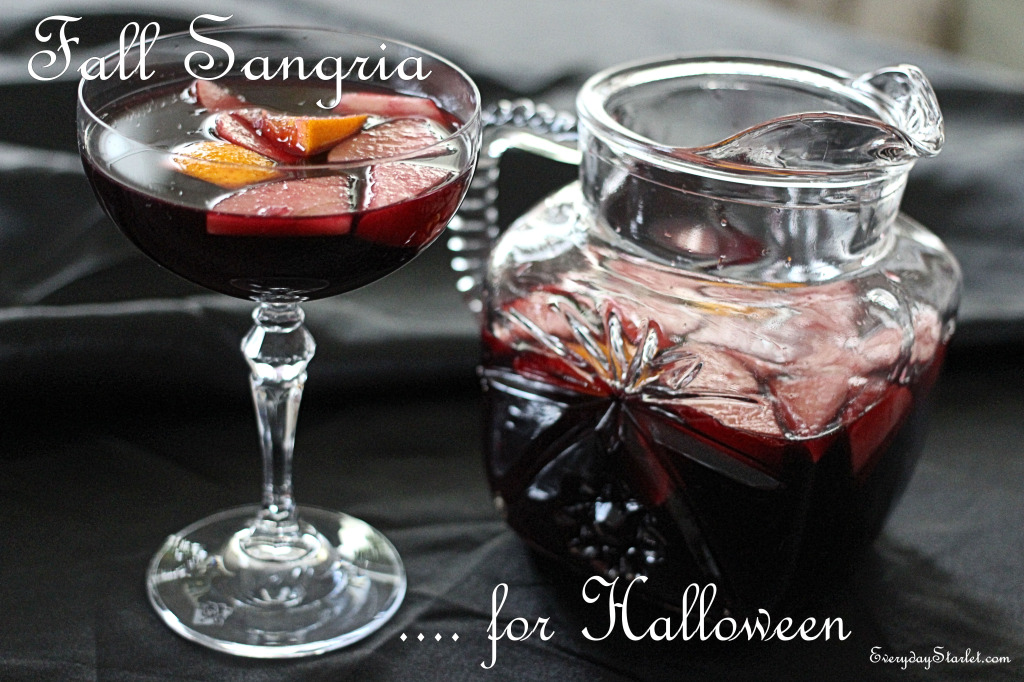 Even though I'm not a fan of scary stuff, I'm happy to make some "themed" foods and drinks to jump on the Halloween bandwagon.  Sangria is a classic cocktail that can be made a hundred different ways, so it can be perfect for Fall.  The name "Sangria" comes from the Spanish word for bloodletting because of it's deep red color.  That makes it the perfect Halloween cocktail.  I kind of through together my own recipe, and it serves 4 comfortably….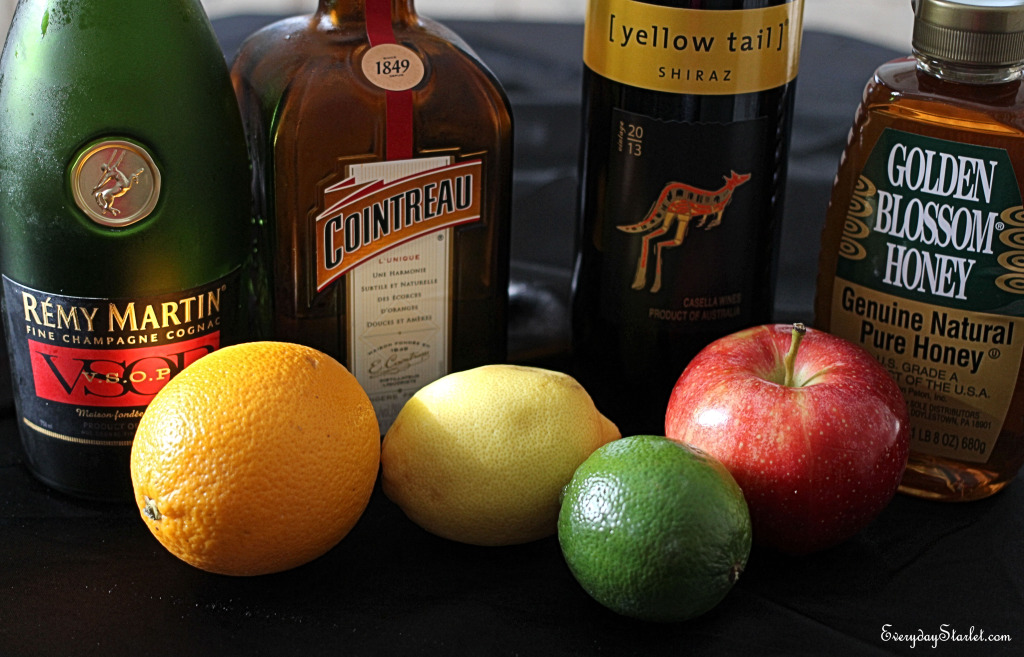 Fall Sangria

1 bottle of red wine (my favorite is Yellow Tail Shiraz)

1/4 cup Cointreau

1/4 cup Bandy or Cognac (my favorite is Remy Martin)

1 of each: Orange, Lemon, Lime, Apple (the apple makes it feel like Fall, and nothing says Halloween like bobbing for apples… even drunken ones)

Splash of honey (optional)

Chop/slice all fruit any way you'd like.  Place all ingredients in a pitcher and let sit overnight.  Serve and enjoy!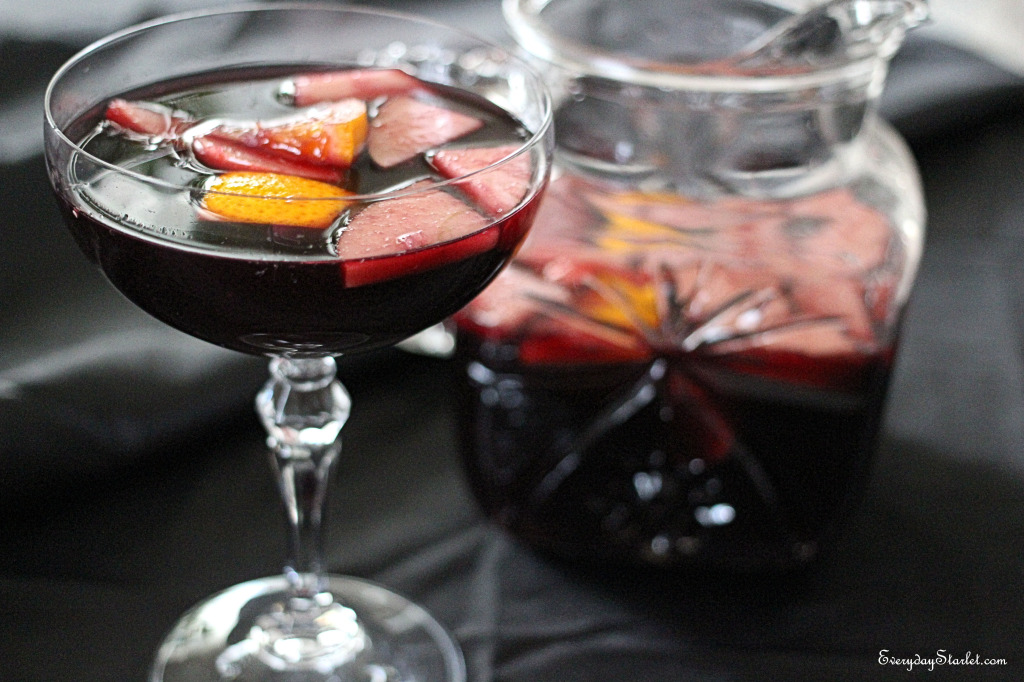 Kisses
Sarah
Feel free to comment/like/share with all of your fabulous friends
And don't forget to sign up for the Everyday Starlet mailing list…
LIKE Everyday Starlet on Facebook, Subscribe to the YouTube Channel…
…and Follow ES on Twitter, Pinterest, and Instagram