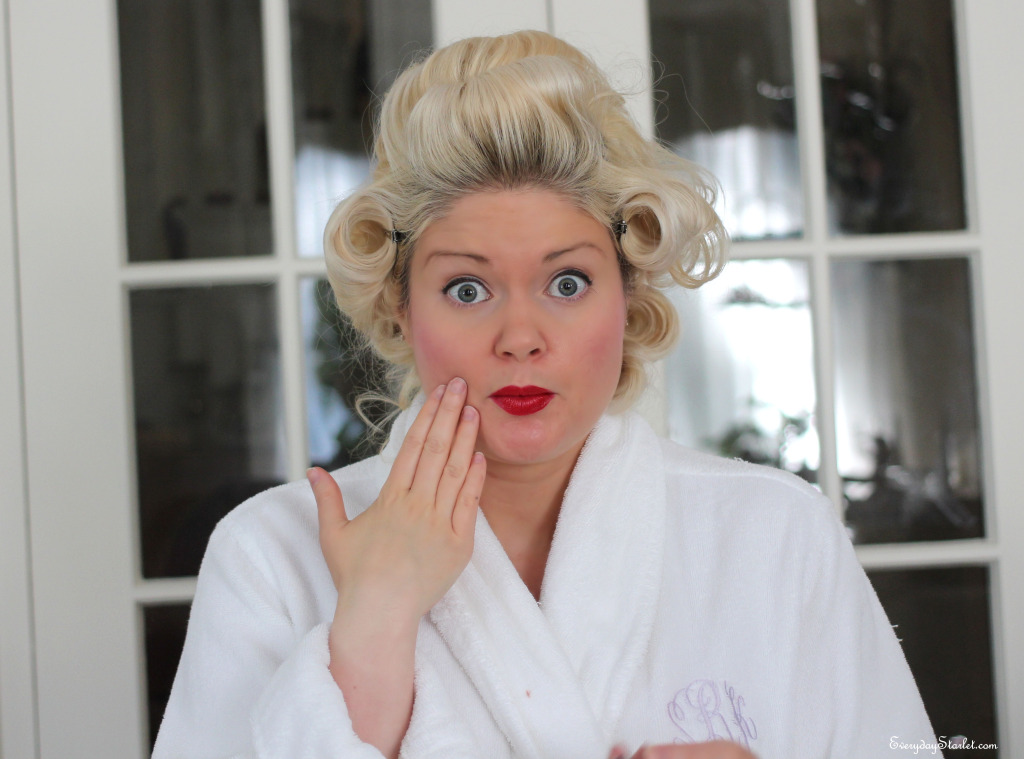 Most Everyday Starlets have limited budgets, so we can't always buy the most expensive beauty products. Some products, however, are worth the money.  So I created a cheat sheet of products to splurge and products to save…
Splurge (purchase at department stores, salons, or Sephora… invest in quality over quantity)
Foundation– have a professional match you for your best color and formula. This is the product that is the closest to your face and can make or break your skin condition and whole makeup look.
Makeup brushes that get wet– This is a tip from Cherry Dollface. Brushes that use wet products, like foundation, concealer, etc, need to be washed after each use so invest in a good quality.
Nail polish– you really do get what you pay for with polish
Hair products (shampoos, conditioners, styling products, etc)- you can call me a hair snob if you want, but Cosmetology school and years of working in a salon have made me appreciate the different between salon and drugstore hair products. Go to a salon and buy your hair essentials… and don't even think about buying salon products in a drugstore.  It's the equivalent of buying a Louis Vuitton bag as a mall kiosk.
Save (feel free to buy these are drugstores or anywhere you can find a deal)
Powders like blush and eye shadows– if you're wearing foundation, these things are not sitting directly on your face anyway, and the cheap ones are very similar to the cheap ones.
Mascaras– you should change your mascara every 3 months so don't bother spend a lot of money on them
Makeup brushes for powders– similar to the tip about wet brushes, you don't need to wash your dry brushes as often so they don't need to be as durable.
Cuticle oil– almond oil will do the trick
Foot scrubs– Apricot scrub from the drugstore is way to harsh for the face, but just rough enough for your feet
There are plenty of products that I haven't mentions, but those are really personal preference. Some people have great luck with inexpensive skin care products, some people can only use the pricey stuff.  See what works for you.
Kisses
Sarah
Feel free to comment/like/share with all of your fabulous friends
And don't forget to sign up for the Everyday Starlet mailing list…
LIKE Everyday Starlet on Facebook, Subscribe to the YouTube Channel…
…and Follow ES on Twitter, Pinterest, and Instagram