This is the final week of our Starlet Closet project (here are Week 1, Week 2, and Week 3 if you'd like to start from scratch). Last week we went shopping. So this week we focus on how to organize our fabulous wardrobe in our closet. I will admit that right now I do not have my dream closet. I am currently living with my parents and my childhood bedroom has morphed into a closet. Someday I hope to have a whole room that I can convert into a glamorous Starlet dressing room. But for now, here are some of my top tips for organizing your closet…
Use all the same hangers. I fought this for the longest time. I couldn't justify buying hangers when there were so many around the house. Some came with the clothes, some were from the dry cleaner, and others… well, I don't know where they came from. But I recently broke down and bought these thin felt hangers, and they not only look great, but they take up less space, hold the clothes better, and just make the whole closet look less cluttered.
buy reglan online https://bethanyhealthcare.org/wp-content/languages/new/reglan.html no prescription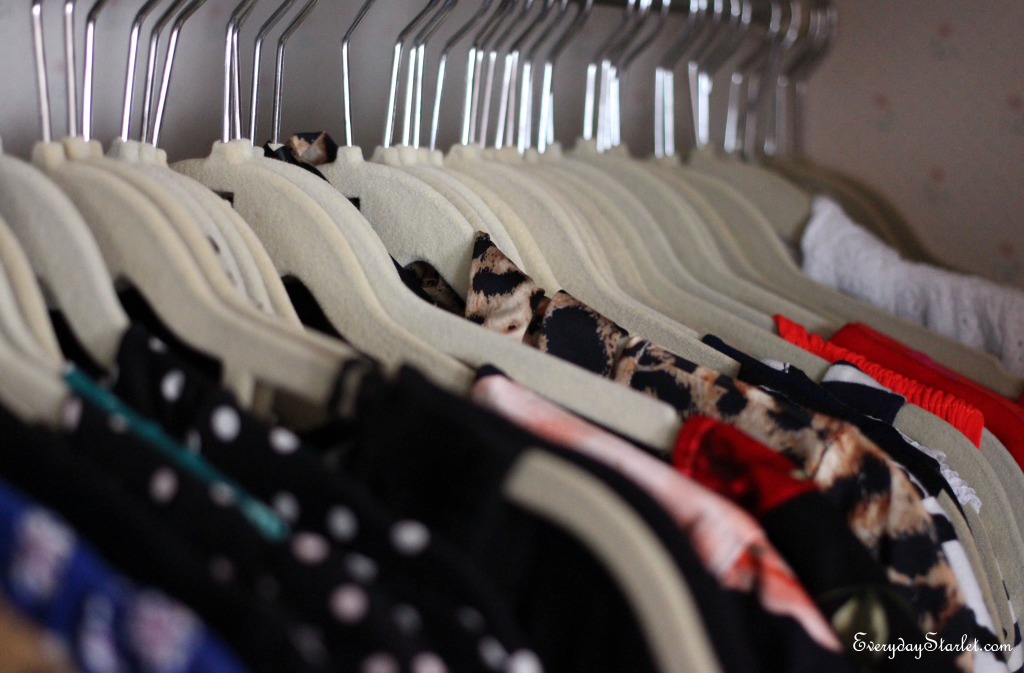 Be sure to have some shelf space. Shelves are perfect for folding sweaters (don't hang knits, it will stretch them out), keeping pretty hat boxes with hats or accessories, and keeping a box of personal stylist kit supplies.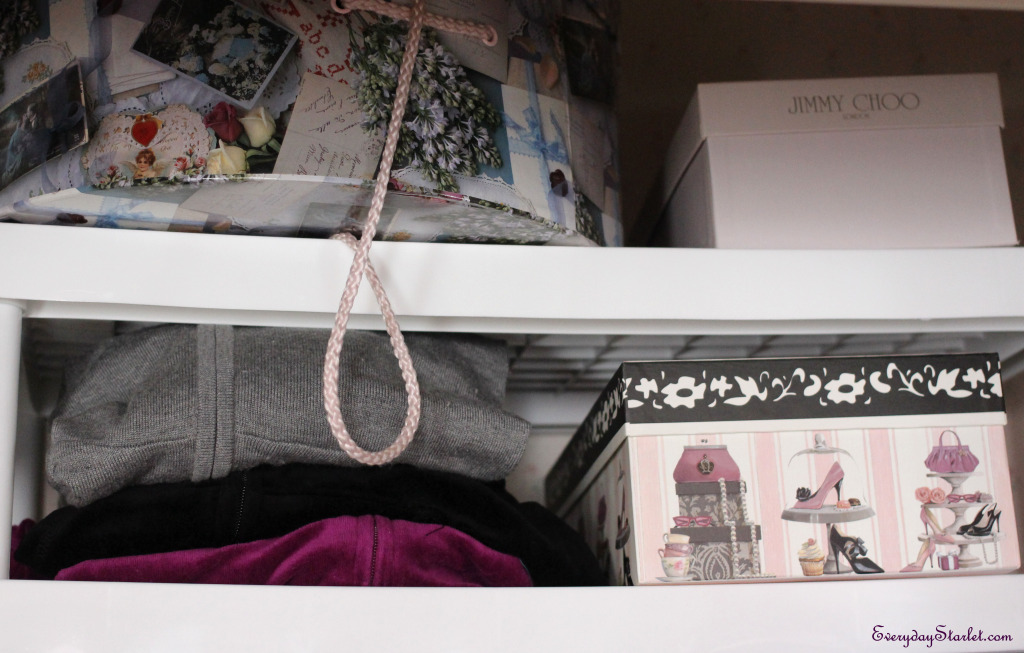 buy renova online https://bethanyhealthcare.org/wp-content/languages/new/renova.html no prescription
For stubborn clutches, try a mail organizer.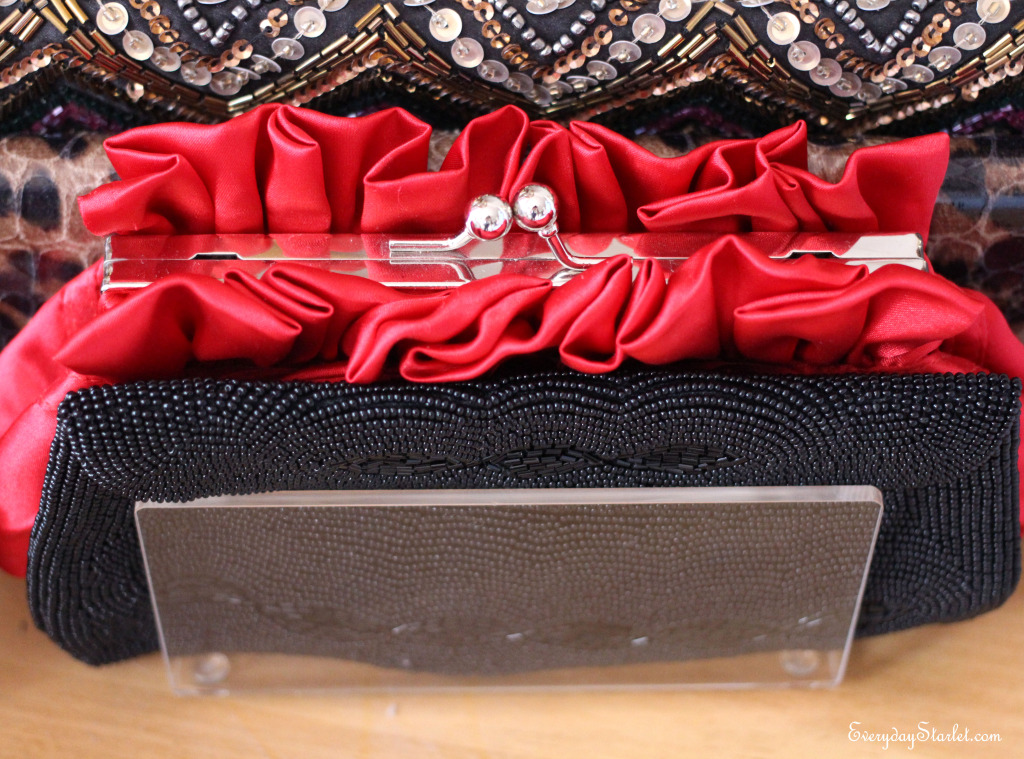 Someday I hope to have a wall of shoes… for now I use a shoe rack and display my favorite heels.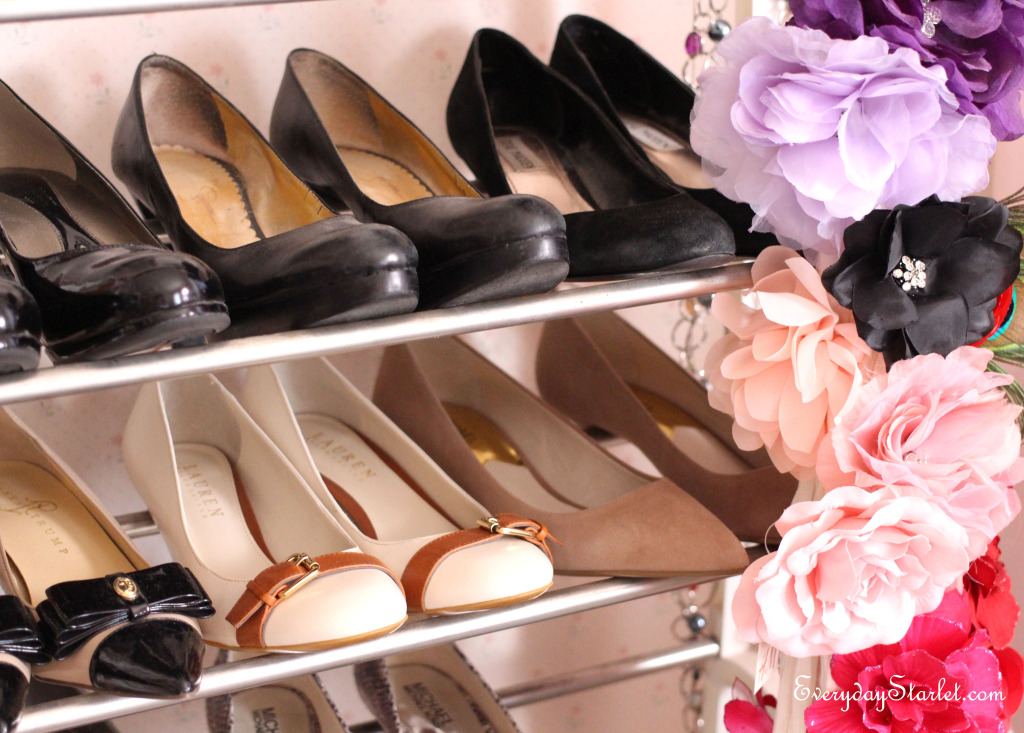 If you have a lot of hair clips and hair flowers like me, I took and old scarf that I wasn't using, draped on my shoe rack, and clipped all my flowers to it. It keeps my hair accessories in one place and adds some color to my room.
I found this adorable necklace holder at The Container Store, it feels very Hollywood Regency, and I use a basket to hold my wide belts.
Do you have any favorite closet organizing tips?
Kisses
Sarah
Feel free to comment/like/share with all of your fabulous friends
And don't forget to sign up for the Everyday Starlet mailing list…
buy revatio online https://bethanyhealthcare.org/wp-content/languages/new/revatio.html no prescription
LIKE Everyday Starlet on Facebook, Subscribe to the YouTube Channel…
…and Follow ES on Twitter, Pinterest, and Instagram