I'm so excited to announce the Dark Feminine Energy Guided Journal!!!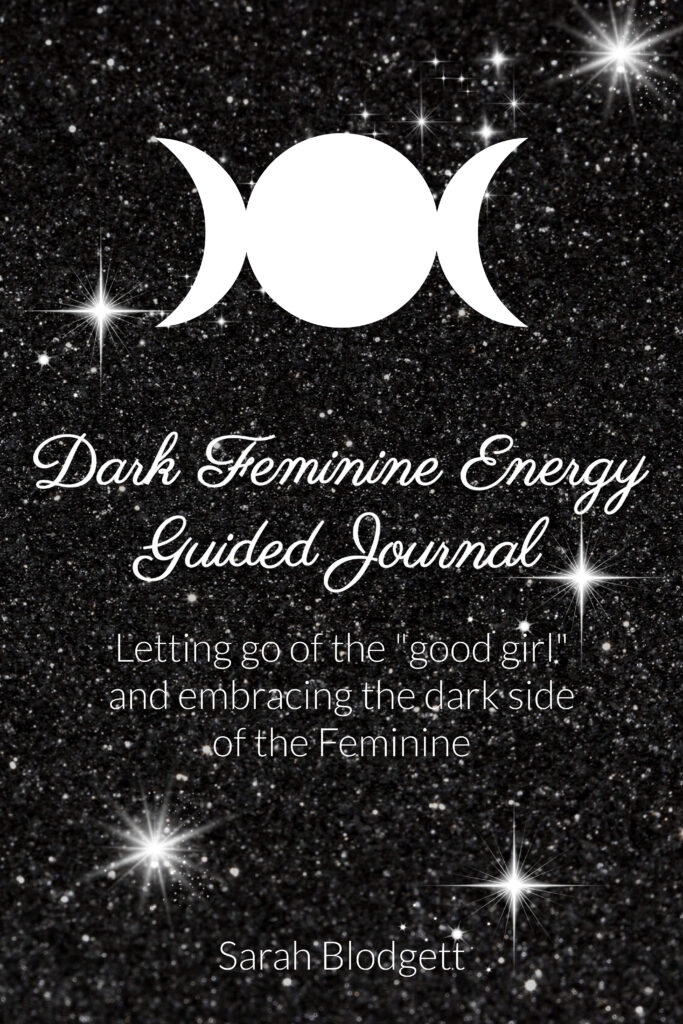 Do you long to connect to your Feminine Energy but feel like something is missing from traditional Femininity teachings?
Do you find yourself being a people pleaser, or feeling like you always have to be the "good girl"?
Are you looking to break free of the restrictive conventions of modern society?
Are you feeling like you're entering your villain era but want to do it from an open loving heart?
It's time to let go of the "good girl" and connect to the dark side with this Dark Feminine Energy Guided Journal.
This journal dives into the Dark Feminine Energy Archetypes where you will learn how to connect with all the hidden parts of yourself. This will improve your relationships with love, intimacy, money, abundance, happiness, and most of all your relationship with yourself.
This book has a breakdown of Dark Feminine Energy as well as a description of 7 Dark Feminine Archetypes, the wounds that may come up when working with them, their Light Feminine Energy equivalents, some ideas for practices to connect to each Archetype, as well as journal prompts and lots of space to write, sketch, doodle, draw, or just express whatever comes up for you. This interactive book is meant to be experienced, and should be messy and chaotic just like our Feminine Energy.
Be sure to Subscribe to my YouTube channel!
Learn to communicate from your Feminine Energy with The ART of FEMININE COMMUNICATION Masterclass
Also, FEMININE RADIANCE is the perfect beginners course for connecting to your Feminine Energy
Basics
Understanding Masculine & FeminineEnergy
Toxic Masculinity vs Toxic Femininity
Check out my new Ebook, 101 Ways To Make Your Life More Glamorous, on Amazon
This post/video is not sponsored. All opinions are my own. This post may contain affiliate links, that means that if you purchase any of these products, I receive compensation, through no extra charge to you. That income will go towards making ES even better.