This is a sponsored conversation written by me on behalf of PEOPLE®, InStyle®, and Sunset®. The opinions and text are all mine.
Pinning Is Glamorous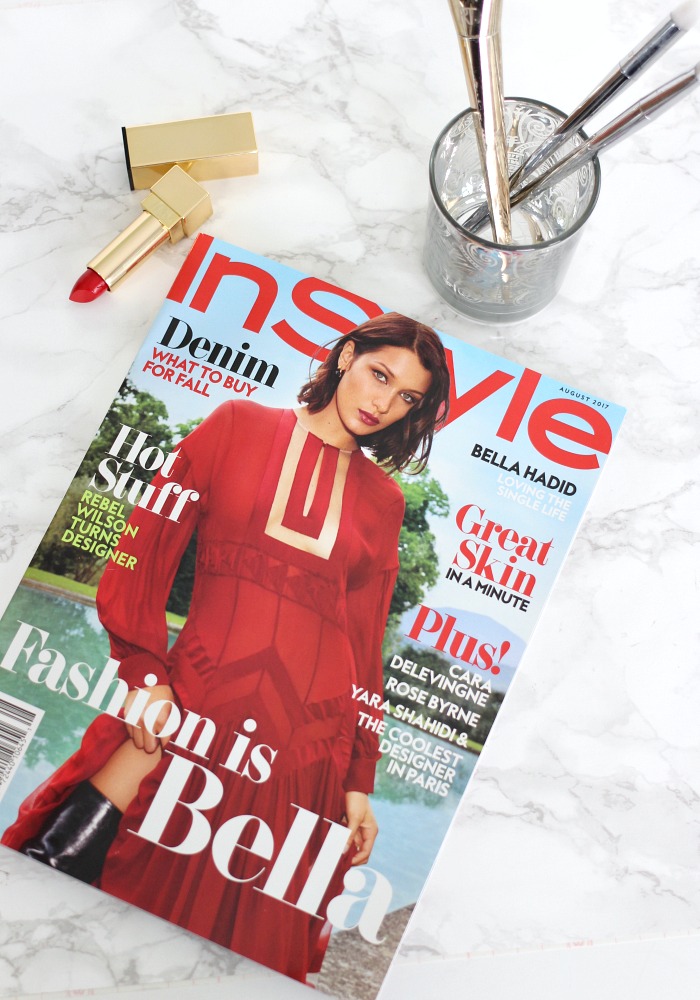 Let's face it, adulting is hard.  With all of the stress and chaos of our daily lives, sometimes there is nothing better than recapturing a piece of our youth.  There is no better time to do that than in the summer.  Remembering the excitement of summer vacation can bring you right back to a more carefree time. 
For me, as an awkward teen, summer vacation was my escape from the social pressures of school.  I needed an escape even back then… and I found that escape in fashion magazines.  I would pour over the glossy pages and dream of a world far away, where style was a priority and everything was beautiful and glamorous. 
Fashion magazines were my comfort food. As Carrie Bradshaw said in Sex and the City about choosing to buy a fashion magazine instead of dinner, "I felt it fed me more."
Of course, if we are going full on Carrie Bradshaw and doing "Me Time" her way then we would pair the magazines with a stack of saltines and grape jelly…. remember the days when we actually ate gluten and sugar? Seems like forever ago.
Back then I spent hours flipping through the pages of these glamorous magazines, dog-earing the pages of anything that I wanted to save for later.  Sometimes I would tear out articles and put them in a binder, and sometimes I would save beautiful images and make them into an inspirational collage. They were my self-imposed Summer Reading List. 
Pinning Is Glamorous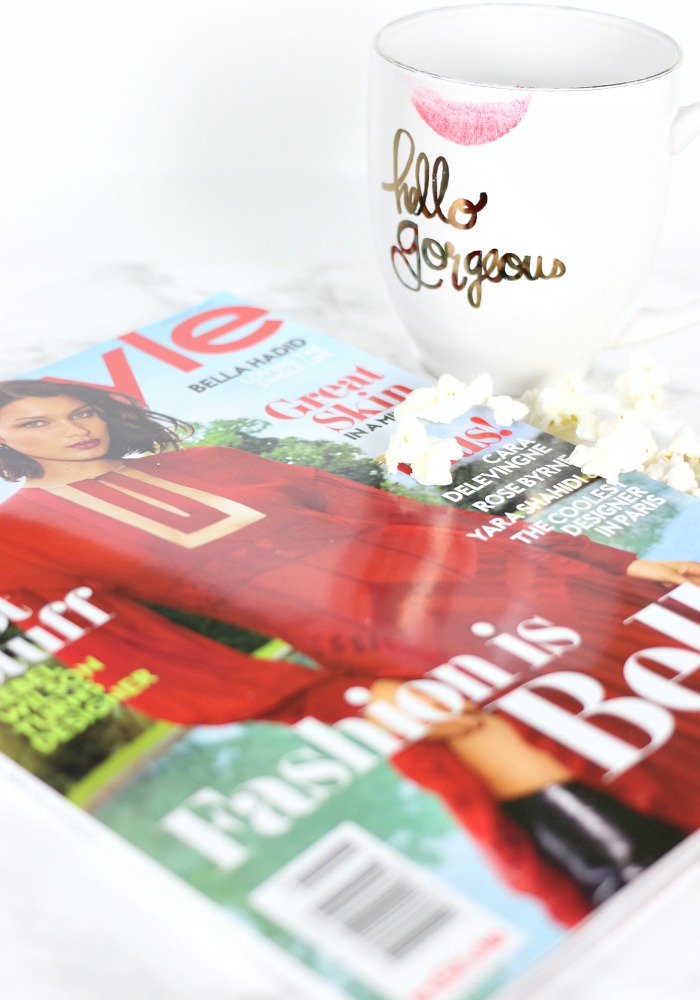 As an adult, it's easy to forget about those little things that gave us so much pleasure in our youth.  So while I was fulfilling my grown up responsibilities of running errands and picking up my groceries as Shaw's, I spotted the latest InStyle Magazine and decided it was high time I reconnect with that little girl who escaped into a world of glamour and beauty. 
I was in desperate need of some "Me Time."  So a picked an afternoon when I knew my house would be quiet. Then I followed these simple, yet luxurious, steps….
Step 1: Apply a hair treatment to your hair.  You can use coconut oil, argan oil, or your favorite pre-shampoo hair oil or mask.  
Step 2: Wash your face and apply your favorite face mask.  Whether it's a clay, mud, or moisturizing mask, choose one that suits your skin type.   
Pinning Is Glamorous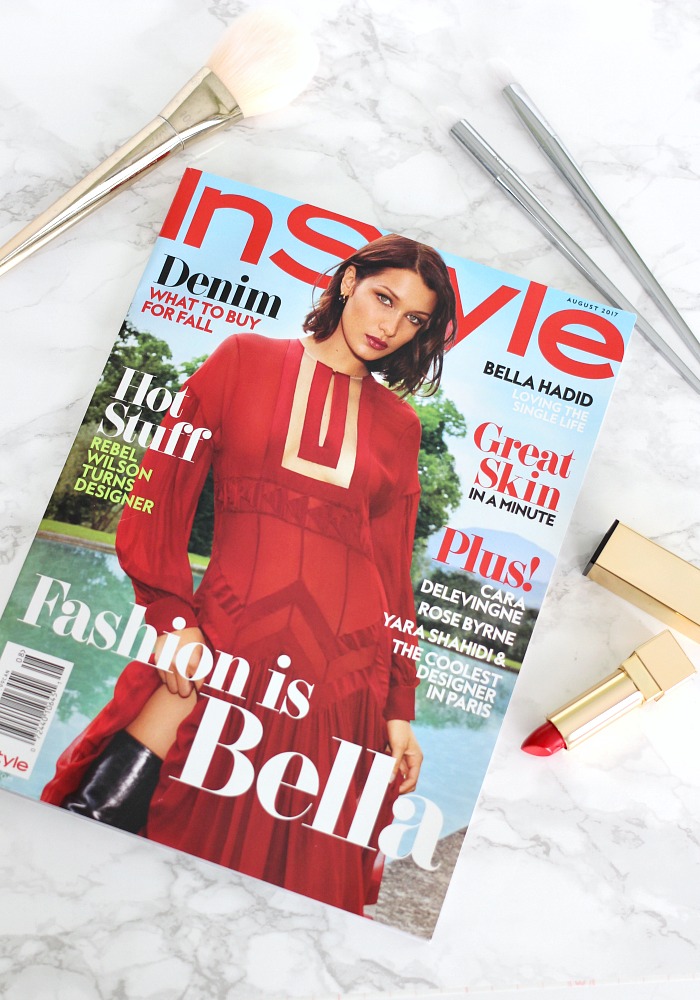 Step 3:  Make some coffee or tea in your favorite mug.  Bonus points of it's got an inspirational saying on it! 
Step 4: Lay back for some quality time with your favorite magazine.  Mine is InStyle, but you can choose your favorite or try something new.  Maybe you're into PEOPLE, Style Watch®, Real Simple®, Sunset, or Southern Living®… or all of them.  Stop by your local Safeway, Jewel-Osco, Vons, Pavilions, Tom Thumb, Randall's, Shaw's, Star Market, Carr's or Acme Market and check out their magazine selection and receive $2 J4U/MyMixx offer on PEOPLE, InStyle, and Sunset with this link for the coupon at Jewel-Osco and this link for the coupon at your local Safeway banner store.
Step 5: Follow that up with a shower, which I know always clears my head. Be sure to use your favorite body wash and body scrub to wash the stress of the day away. 
After that I am recharged emotionally and creatively to get back to reality… or maybe some good-bad reality TV or some reruns of Sex and the City while I give myself a mani/pedi if I'm really indulging.
Pinning Is Glamorous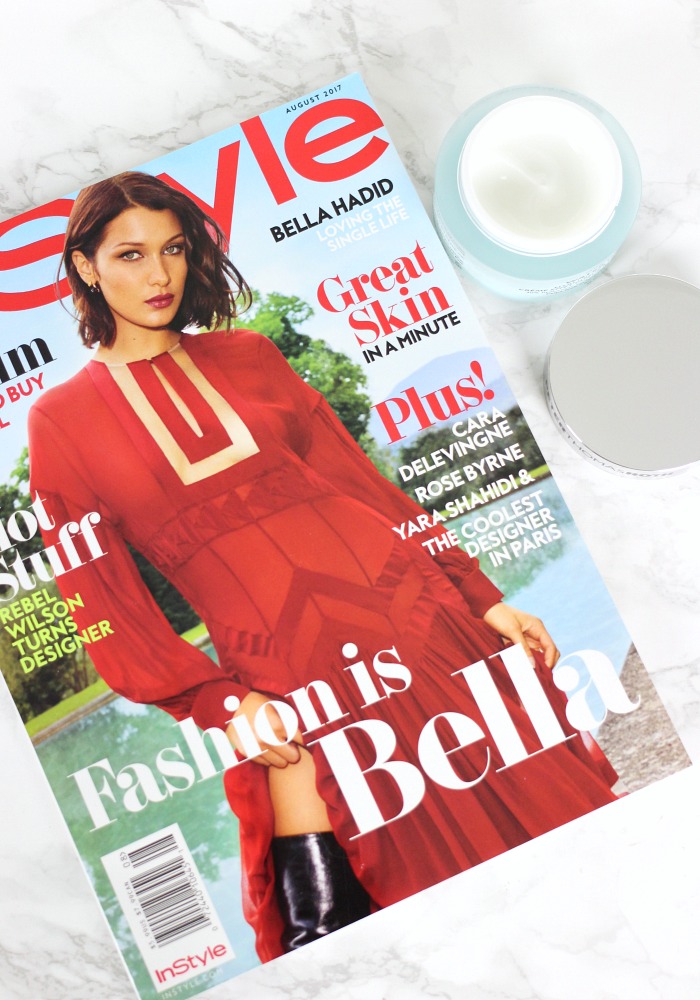 Which magazine do you like to read while enjoying some "Me Time"; PEOPLE, InStyle, Style Watch, Real Simple, Sunset, or Southern Living?  Let me know why it's your favorite in the comments below to be entered to win a $50 Albertsons gift card.