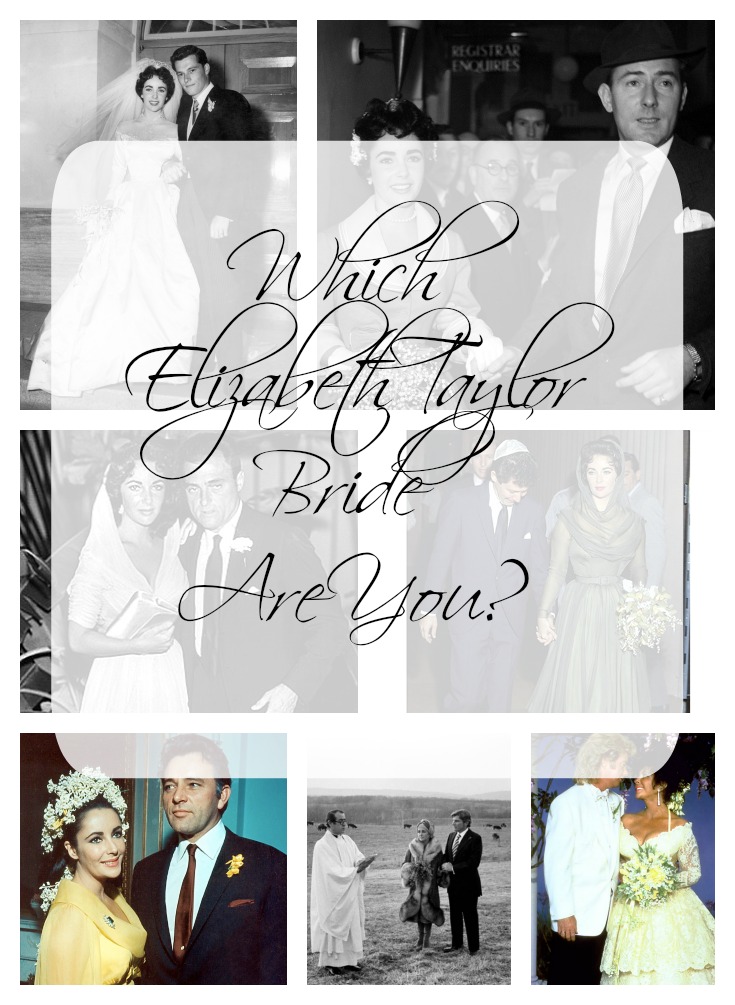 Ahhh Liz, she has been a bride eight times… well, I think she's had more weddings than that actually. Since I'm a firm believer in taking inspiration from Old Hollywood, it got me thinking about all of Dame Taylor's wedding styles. Each one had it's own personality. So it got me thinking….
Which Elizabeth Taylor Bride Are You?
Princess Bride
Liz was quite young when she married Conrad Hilton, and her wedding was every little girls' fantasy…and her most traditional of all her weddings. If you've been dreaming of your wedding since you were a little Starlet, and pinning a towel to your head as a veil just to daydream, then you're a Princess Bride.
Second Time Around Bride
After such an over-the-top first wedding, Liz decided to make her second marriage to Michael Wilding much simpler. No bridal gown in sight, she still looked stunning in a skirt suit…. Marilyn Monroe did something similar for her marriage to Joe DiMaggio. While there are no rules about what's appropriate for a second marriage, if a traditional wedding has you all "been there, done that", then you're a Second Time Around Bride.
Jet Setter Bride
Dame Liz and her third husband Michael Todd got married in both Spain and Mexico. If your passport has more stamps than a post office, and you are allergic to staying in one place for too long, then you're a Jet Setter Bride.
buy zantac online https://medstaff.englewoodhealth.org/wp-content/languages/new/zantac.html no prescription
Tweet: Which Elizabeth Taylor Bride Are You? http://bit.ly/1Tb7MTH
Understated Bride
It's not like our Liz to go low-key, but when widowed and marrying your best friends ex-husband (that would be Debbie Reynolds and Eddie Fisher respectively), you don't necessarily throw your wedding in everyone's face. Liz famously converted to Judaism for ol' Eddie and they got married in a temple. If you don't like to call attention to yourself (hopefully not for the reasons listed above), then you're an Understated Bride.
Romantic Bride
When our lady Liz married Richard Burton (both times) she was all about the romance. She wore flowy chiffon, and flowers in her hair. They were two artists (albeit very successful actors, but artists nonetheless). If you can't pass a flower shop with out popping in for a bouquet, exchange poetry with your loved ones, and live for your DIY flower crown, then you're a Romantic Bride.
Luxury Bride
When Liz married politician John Warner, she wore a fur trimmed coat and a turban…even on a farm Ms. Taylor brings the Old Hollywood Glam! If you've already spent your whole wedding budget on your new shoes, so you'll just get married at home, then you're a Luxury Bride.
Eccentric Bride
Liz's eighth marriage was to construction worker Larry Fortensky, and the wedding was held at Michael Jackson's Neverland ranch. If you're COMPLETELY non-traditional, think a romantic date is tickets to the circus, and your most normal friend makes Marilyn Manson look like a preppy, then you're an Eccentric Bride.
buy zetia online https://medstaff.englewoodhealth.org/wp-content/languages/new/zetia.html no prescription
Which Elizabeth Taylor Bride are you?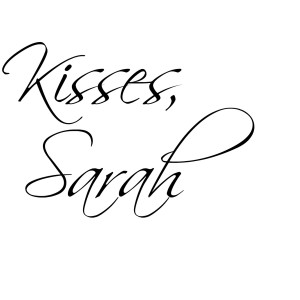 Sign up for the Everyday Starlet Mailing List!
This post/video is not sponsored. All opinions are my own. All products mentions were purchased by me unless noted with an asterisk (*). This post may contain affiliate links, that means that if you purchase any of these products, I receive compensation, through no extra charge to you. That income will go towards making ES even better. buy zithromax online https://medstaff.englewoodhealth.org/wp-content/languages/new/zithromax.html no prescription

I've been earning money while shopping online with Ebates: