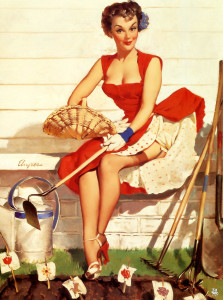 Gardening is a popular Pin Up and Glamour Girl pastime. It may seem unusual since it involves very un-glamorous things like dirt and worms… but it results in the beauty of flowers, plants, fruits and vegetables. Here are some tips for gardening like a pin up girl…
Dress the part
You can wear a pretty sundress, or a pretty apron that looks like a sundress.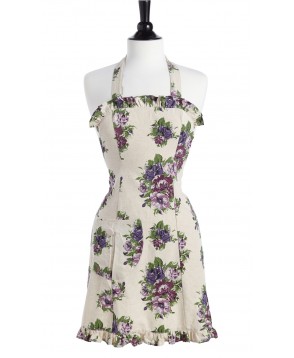 Make sure you incorporate gingham into your outfit (or maybe wear a swimsuit)…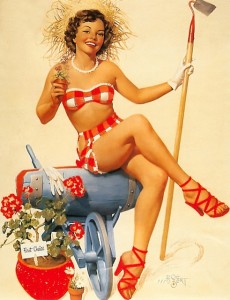 …and don't forget a sunhat to protect your skin from the sun.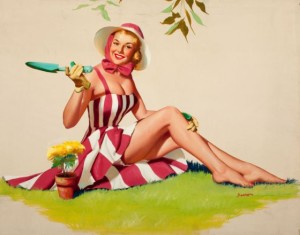 Which brings me to…
Wear Sunscreen
Glamour girls protect their skin from damage. For a non-greasy one, try Ultra Sheer Dry-Touch Sunblock
Get some gardening gloves
Starlets always protect their hands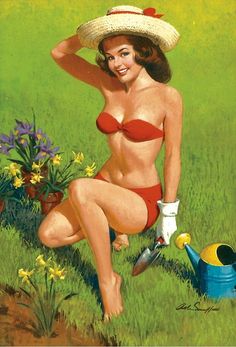 Grow things you love… that always makes gardening more fun
Audrey Hepburn was a fan of all flowers but especially loved roses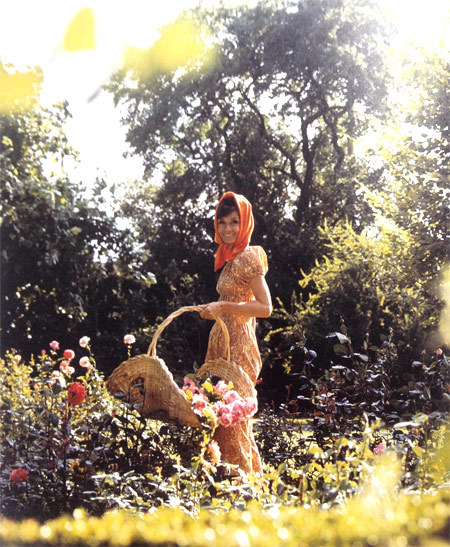 Dita Von Teese loves lilacs, violets, and Casablanca lilies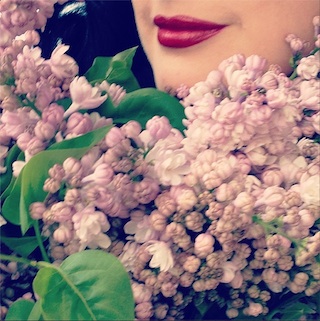 Dita also grows oranges as seen in her Vine video

And don't forget growing fresh herbs to cook with!
Happy Gardening!
Kisses
Sarah
Feel free to comment/like/share with all of your fabulous friends
And don't forget to sign up for the Everyday Starlet mailing list…
LIKE Everyday Starlet on Facebook, Subscribe to the YouTube Channel…
…and Follow ES on Twitter, Pinterest, and Instagram