Now that we've discussed how to prep for a Starlet party, we can take a look at what to serve. No matter what type of party a Starlet is throwing, you can be sure there will be cocktails.  Now every Starlet has her favorite cocktails, but for a party she will generally choose classic cocktails (think Mad Men) that have simple ingredients. 
A Starlet will rarely hire a bartender no matter how big the party, but, if she has a leading man in her life (whether it be a husband, boyfriend, or gay best friend) she will usually leave him in charge of mixing drinks. 
Bonus Points if he looks like Don Draper
She will also have a bar area with all the tools necessary to make libations, as well as a cabinet or cupboard with variety of glasses.  She may even collect vintage cocktail glasses and likes to mix and match so guests each have a unique glass (that way everyone knows which glass is theirs). 
Also note: when purchasing liquor and juices (never a pre-mix, always go fresh), plan on one cocktail per person per hour…. and plenty of champagne!
Here are some classic cocktail options….
1 1/2 oz vodka
3/4 oz dry vermouth
Shake vodka and vermouth together with several ice cubes in a shaker. Strain into a cocktail glass, garnish with an olive and serve.
2 ounces rye or blended whiskey
3/4 ounce fresh lemon juice
1 teaspoon superfine sugar or simple syrup
Slice of orange or lemon (or both) and a maraschino cherry
Shake the whiskey, lemon juice, and sugar vigorously with ice; then strain over ice into a chilled cocktail glass, Old Fashioned glass, or highball glass. Garnish with an orange or lemon slice (or both) and a maraschino cherry.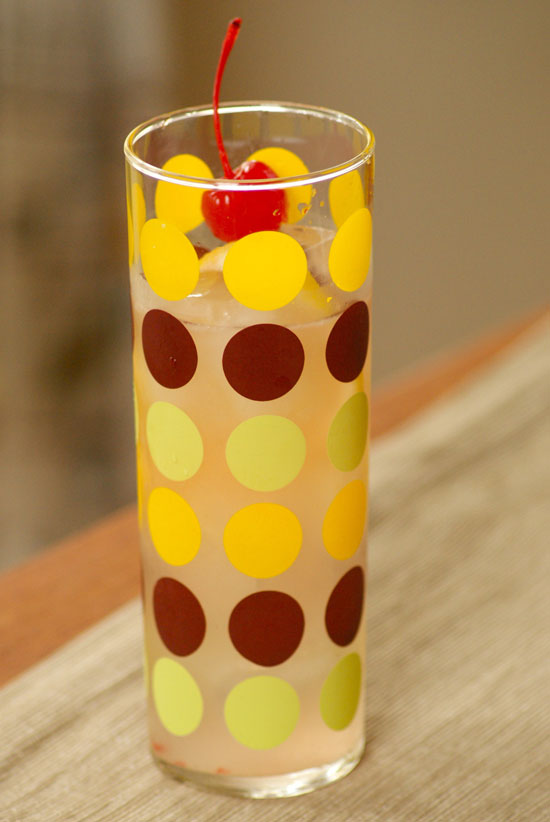 1 teaspoon superfine sugar
 

Slice of lemon and a maraschino cherry
Shake gin, lemon juice, and sugar with ice, then pour into a chilled collins glass filled with ice.
Add club soda and garnish with lemon slice and maraschino cherry.
1 1/2 oz Rémy Martin VSOP cognac
Combine all ingredients in a mixing glass. Shake vigorously with ice and strain into a chilled cocktail glass.
Garnish with a sugar-rim.
Cointreau has a variety of versions of their Rickeys.

 

You can pick whichever one suits your party theme
.. and if your party has a Mexican or Summertime theme, you can choose from Cointreau's selection of Margaritas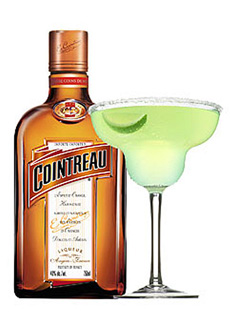 Stay tuned for fabulous food for entertaining at home!
Feel free to comment/like/share with all of your fabulous friends