I have a bit of a love affair with France. I think it's my inner Brigitte Bardot. I devoured (pun intended) French Women Don't Get Fat, and ever since then I'm all about learning how to live life with more Joie De Vivre. That's why I picked up The French Beauty Solution: Time-Tested Secrets to Look and Feel Beautiful Inside and Out by Mathilde Thomas….
Pinning is Glamorous!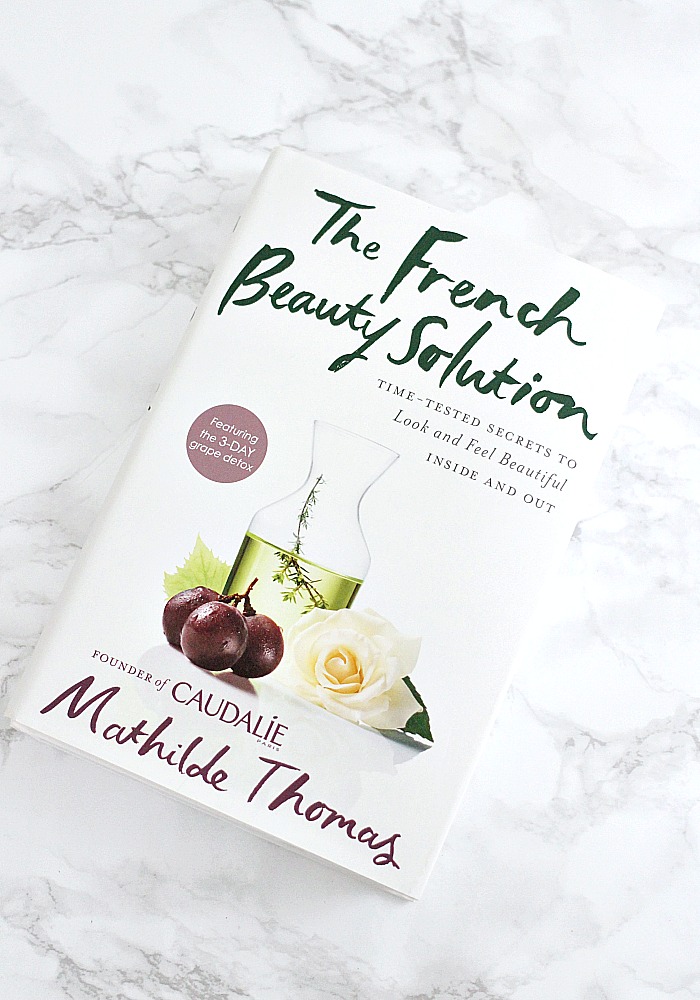 The French Beauty Solution Review
The French Beauty Solution was written by the creator of Caudalie, a skin care brand you may have tried, but I'm sure have seen in Sephora. To be honest, I was a little afraid that this book would just be a big advertisement for the skin care line. I was pleasantly surprised that it wasn't.
Yes, Mathilde does mention her brand, and some of her favorite products in her line (and who could blame her, I never hate on self promotion… BTW check out my Instagram, wink wink), but it's never overdone. And while I truly wasn't looking for any new skin care products right now since I'm trying not to mess with my skin before my wedding, I definitely have some Caudalie on my wish list for after my big day.
buy neurontin online https://rxbuyonlinewithoutprescriptionrx.net/generic-neurontin.html no prescription
While the main focus of this book is on skin care, there is also a lot about health and lifestyle. I love the way Mathilde (don't ask me how to pronounce her name, I'm hopelessly American) emphasizes how diet, stress, and other lifestyle factors can affect our beauty. I also found the chapter on French diet to be a summarized version of French Women Don't Get Fat… so if you're looking for the cliff notes on that book this is it.
There is a lot of comparison throughout the book between the French way and the American way. I really like how Mathilde seems to have a balance, and includes the things she admires about American culture instead of just having the perspective that French is better (in some ways they are, and others maybe not so much).
There is not much makeup in this book, because frankly the French don't wear as much. But as a skin care and general health book, this has everything.
So would I recommend this book?
If you enjoyed French Women Don't Get Fat and/or you want to know more about the beauty regime and lifestyle of chic French women, then YES!
If you're a "who needs skin care, I'll just cover everything with makeup" kinda person, it may not be for you, but I'd encourage you to check it out anyway.
Have you read The French Beauty Solution? I'd love to hear your thoughts.
If there are any makeup/beauty related books or films that you'd like me to review let me know? I'm always looking for suggestions.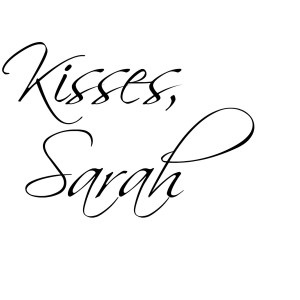 Sign up for the Everyday Starlet Mailing List!
buy naproxen online https://rxbuyonlinewithoutprescriptionrx.net/naproxen.html no prescription
This post/video is not sponsored. All opinions are my own. All products mentions were purchased by me unless noted with an asterisk (*). This post may contain affiliate links, that means that if you purchase any of these products, I receive compensation, through no extra charge to you. That income will go towards making ES even better.
I've been earning money while shopping online with Ebates:
SPONSOR: Amazon's Shopbop Sorel, Wildfox Tops, Lacey Ryan Jewelry, Danielle Foster, JOUR/NE, We Dream In Colour, Mini Skirts, Silk Blouses, Lace Up Flats, Men's Frye