I'm a big advocate of taking care of your skin. It's more important than any makeup product… and you know how much I love my makeup. I've been using cleansing brushes for the past few years, and the Michael Todd Soniclear's are by far my favorite. That's why I was so excited to team up with them to offer my Starlets a chance to enter this amazing giveaway…….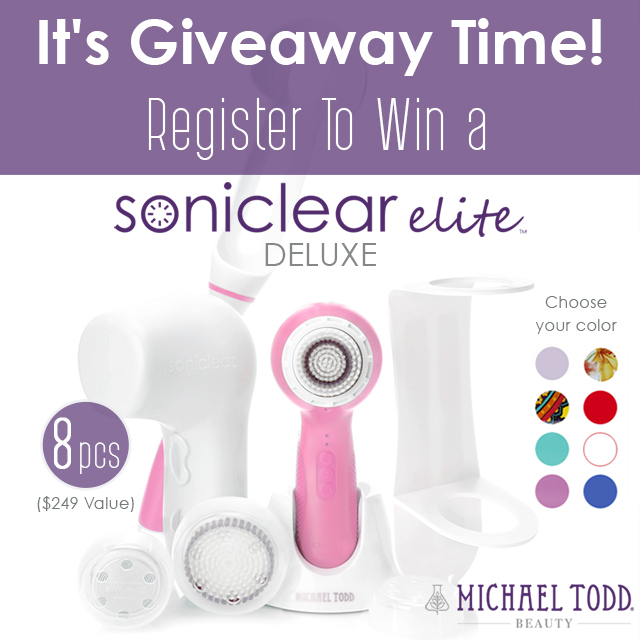 Michael Todd Soniclear Elite Deluxe Giveaway
The following message is from Michael Todd Beauty, this post is not sponsored and I am not compensated for this giveaway. I just wanted to share this opportunity with my readers.
It is officially summer and to celebrate and help you to treat your skin right; Michael Todd Beauty is giving away Two Soniclear Elite Deluxe's. I have teamed up with some of your favorite beauty bloggers to help get your skin summer ready!
buy synthroid online https://viagra4pleasurerx.com/synthroid.html no prescription
You will have up to 18 ways to enter. And remember the more times you enter, the better your chances!
Makeup always goes on best when you have a clean slate to work with, and we have the BEST cleansing device in the world, The Soniclear Elite! The Soniclear is the world's first antimicrobial sonic skin cleansing system. It is the Rolls Royce of sonic cleansing brushes!
This sonic device offers the best in face and body skin cleansing. Dermatologist recommended, the Soniclear Sonic cleansing brushes will give you softer, brighter, smoother skin in just one use. Producing up to 300 sonic movements per second for 10x better cleansing than with hands alone.
Plus the Soniclear Elite offers…
Sonic powered with 6 Speeds
Rechargeable and waterproof
Collagen boosting massage mode
And the world's first protection against microbial contamination so the brushes stay clean and fresh longer
What Comes With The Soniclear Elite Deluxe?
buy tadalista online https://viagra4pleasurerx.com/tadalista.html no prescription
With the Deluxe version of the Elite, you also get the antimicrobial PEDI treatment head for soothing foot care, Extension Handle, convenient Shower Organizer, and hard shell Travel Case.
Some things to keep in mind about this giveaway:
This giveaway is open to the US, UK and Canada. The giveaway ends on 07/22/16 @ 11:59 PM EST. There will be two winners that will be chosen using Rafflecopter. These winners will be notified via email no later than 07/26/16. The winners have 48 hours to claim the prize before it's forfeited and another winner will be selected. To enter the giveaway, you must be 18 years or older. Void where prohibited.
So what are you waiting for?
Enter now for cleaner, brighter skin!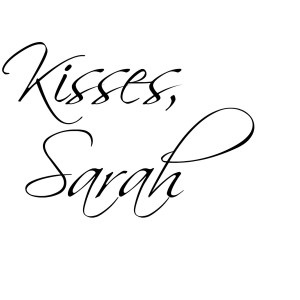 Sign up for the Everyday Starlet Mailing List!
buy tegretol online https://viagra4pleasurerx.com/tegretol.html no prescription
This post/video is not sponsored. All opinions are my own. All products mentions were purchased by me unless noted with an asterisk (*). This post may contain affiliate links, that means that if you purchase any of these products, I receive compensation, through no extra charge to you. That income will go towards making ES even better.
I've been earning money while shopping online with Ebates: