When you start blogging, and especially when you start making YouTube videos, you start noticing so many things about yourself that you never even thought about before…. I think it comes from spending so much time sitting at a computer editing photos and video of yourself.  It's so easy to start picking apart our appearance.
Pinning is Glamorous!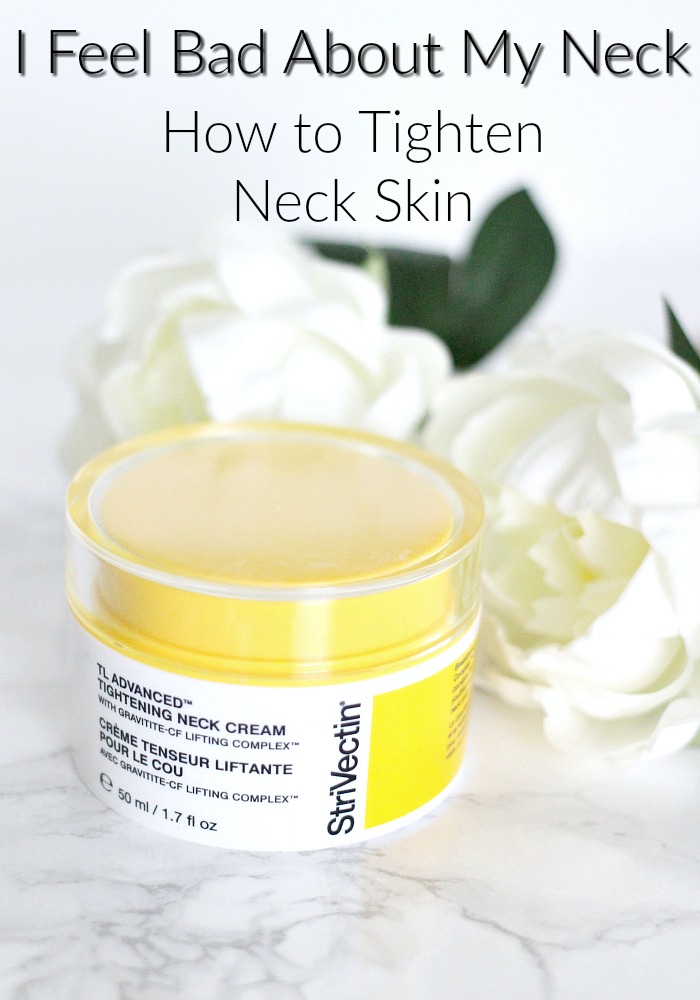 In the words of Nora Ephron, I Feel Bad About My Neck.  It was bound to happen, YouTube videos or not.  Most woman (and some men) inevitable reach the phase where they feel like their neck looks older than they do.
There is not much that can be done about the neck area, but that doesn't stop many of us from trying.  So I felt like I needed a plan of attack.
I Feel Bad About My Neck | How to Tighten Neck Skin
First, I wanted to try a neck cream.  I did a lot of research and decided that the StriVectin-TL Tightening Lift Advanced Neck Cream had the best reviews and was the most recommended.  Anytime I try a new skin care product I am nervous that my sensitive skin will react badly… but so far so good.
I've been very happy with the StriVectin.  I don't know if it's tightening my neck, but the skin feels smoother, and any positive step is one in the right direction.
Next, I decided I needed to try some neck exercises.  I found a lot of ideas on Pinterest, however the infographics didn't always give enough detail on how to actually execute the exercises.  I looked into some videos, but many were too long, and were too much talking and not enough exercise.
Finally I found a video that is short and sweet.  I've been doing it up to 5 days a week…
I don't know if it's the cream, or the exercises, or if the fact that I've been working out more and eating healthy and it's just slimming out my features in general, but I've been noticing a difference in my neck.
Have you tried any tricks to tighten your neck?
See my morning and evening skin care routines.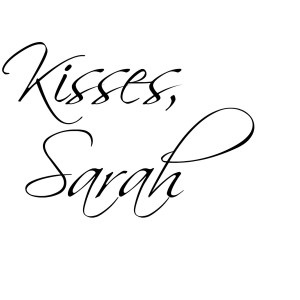 Sign up for the Everyday Starlet Mailing List!
This post/video is not sponsored.  All opinions are my own.  All products mentions were purchased by me unless noted with an asterisk (*).  This post may contain affiliate links, that means that if you purchase any of these products, I receive compensation, through no extra charge to you.  That income will go towards making ES even better.
I've been earning money while shopping online with Ebates: