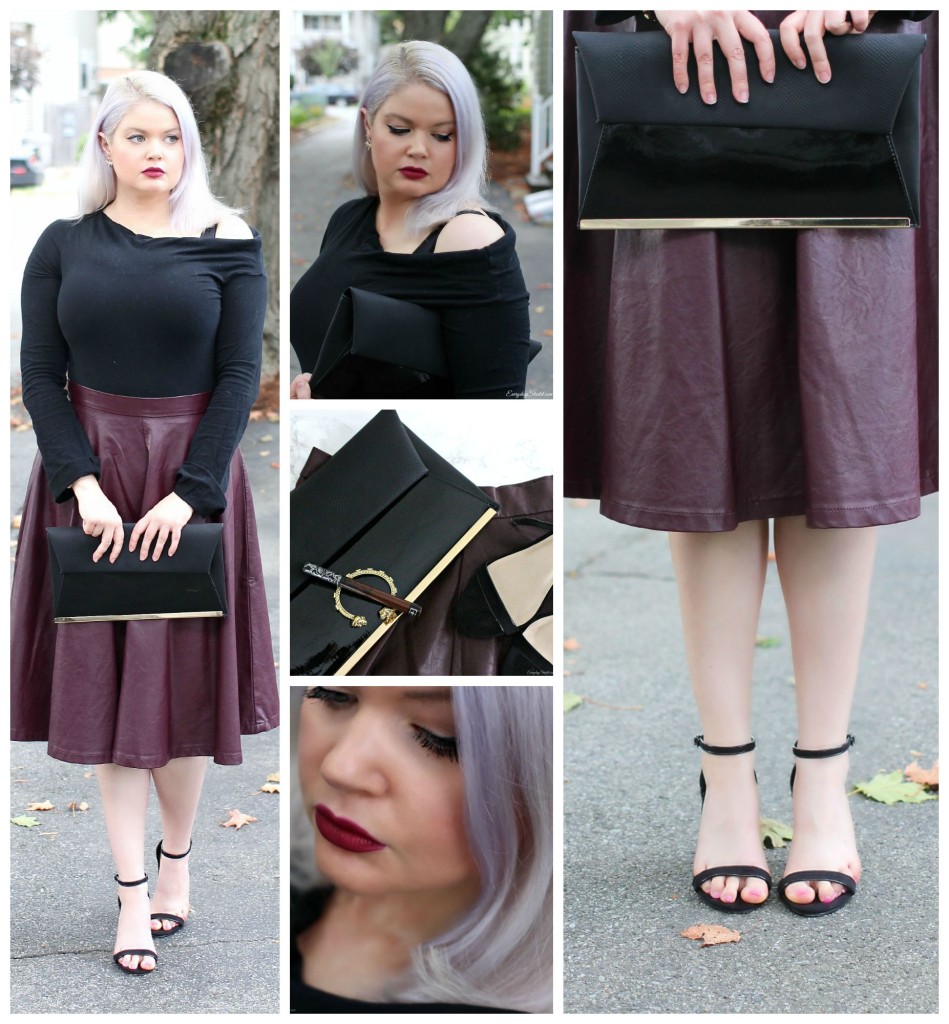 Ahhh, the off the shoulder top. It is the number 2 nemesis of the full busted… second only to the strapless dress. This baring your shoulders goes in and out of style, but this season it's back. So if you're a chesty babe, here are some times to help you navigate the trend…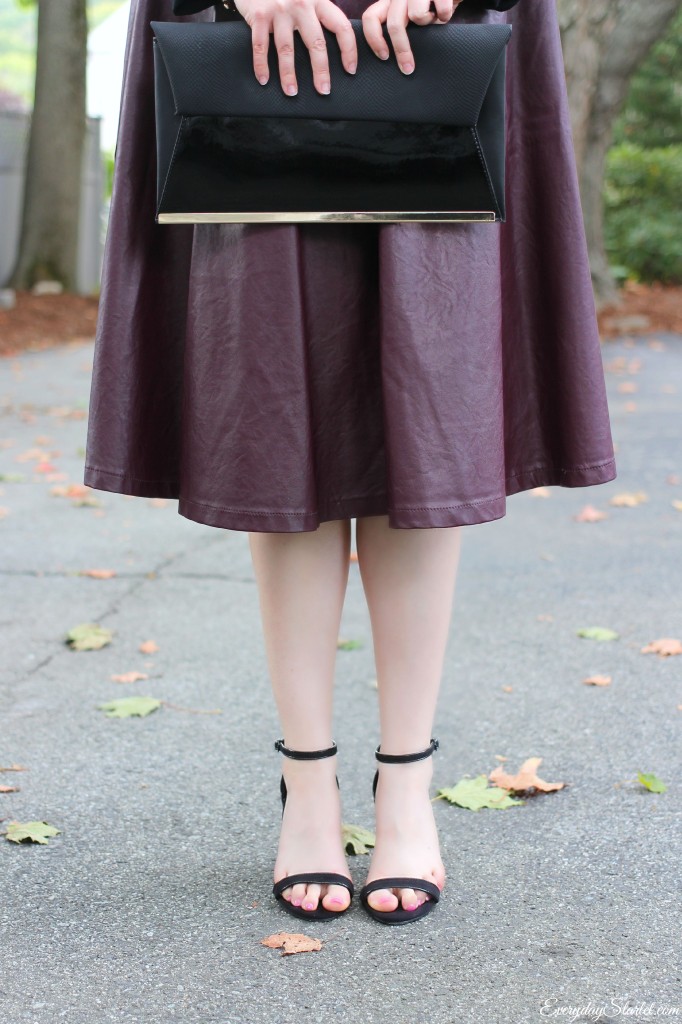 Stick with dark colors. When there is a trend that I fear will not flatter my bust line, I always try it in a dark color, usually a black. Since dark shades are automatically slimming, it automatically make trends more flattering.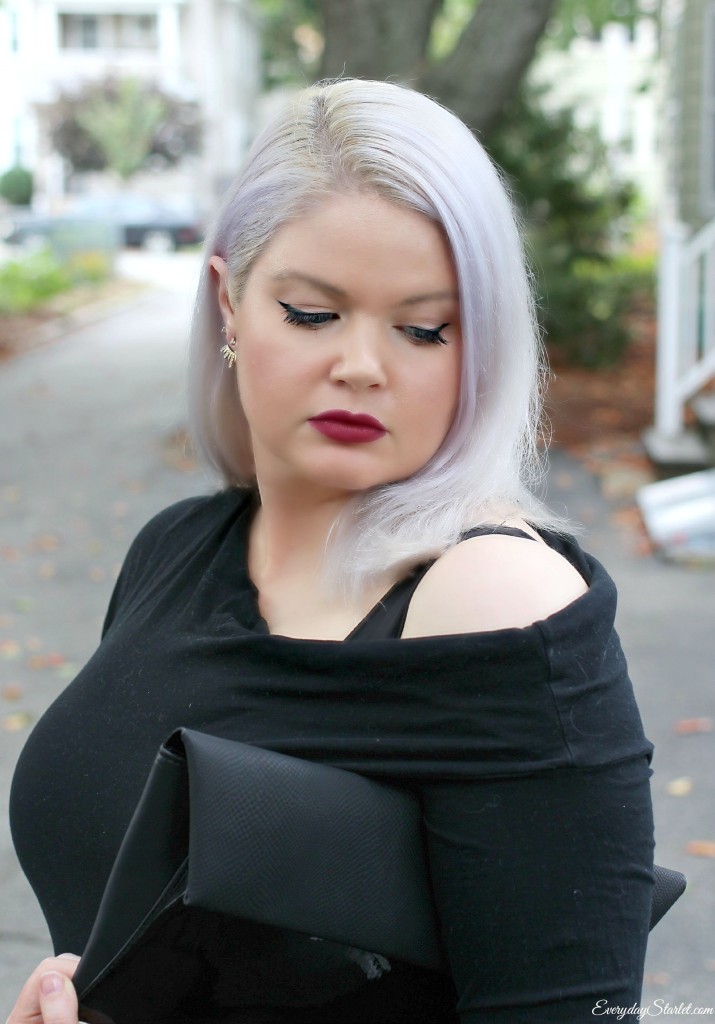 Asymmetrical lines slim the body as well. Some off the shoulder tops go straight across the body. That horizontal line right above the bust can make your shoulder look wider, and your bust appear saggy (even if they really are in the right place). So try an off-one-shoulder-top, like I'm wearing. It can actually slim and otherwise large upper body.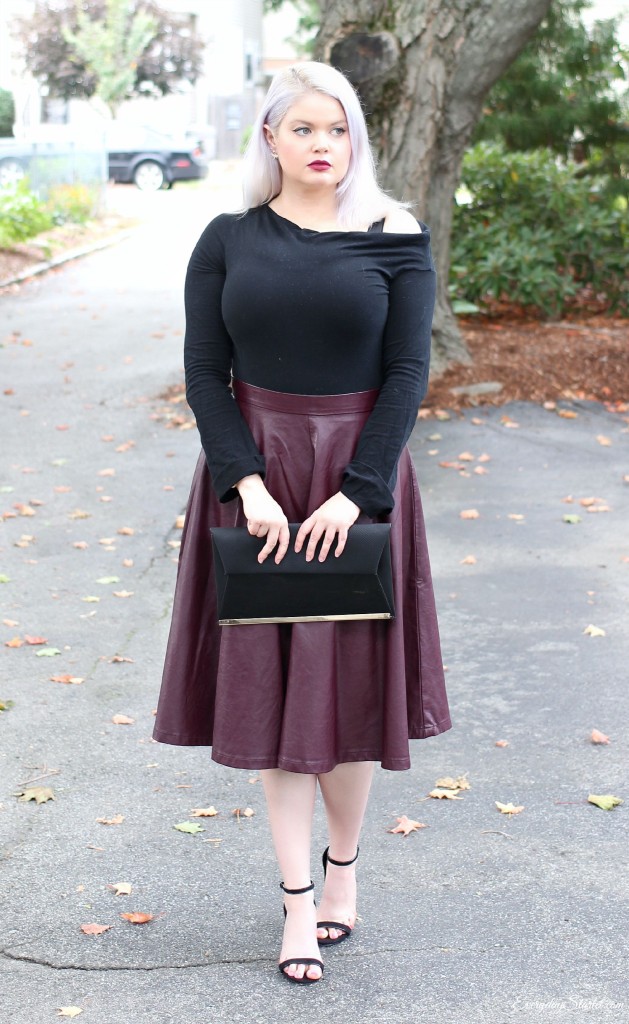 Show off your straps. I have tried, Lord knows I've tried, to find strapless bras that fit. I say, be comfortable, and let your straps show. I think it works best with a black bra, or one in a fun color, or with a detailed strap that just begs to be shown off. Make sure the strap matches or coordinates with the outfit. Not a fan of showing your bra? You can also layer your of the shoulder top over a tank… I did, and it's a shapewear tank for extra slimming power!
What I'm wearing…
Top: James Perse that I've had FOREVER!
Will you be wearing the off-the-shoulder trend? Are there any trends you're loving but afraid to try this Fall?
I linked this look up to the Elegantly and Stylish Link Up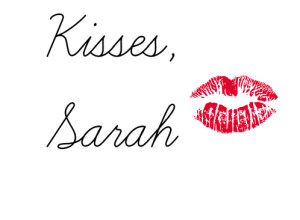 YouTube // Instagram // Bloglovin // Pinterest // Twitter // Facebook
This post/video is not sponsored. All opinions are my own. All products mentions were purchased by me unless noted with an asterisk (*). This post contains affiliate links, that means that if you purchase any of these products, I receive compensation, through no extra charge to you. That income will go towards making ES even better.
buy Buspar no prescription
Metformin no prescription
buy Prednisone online