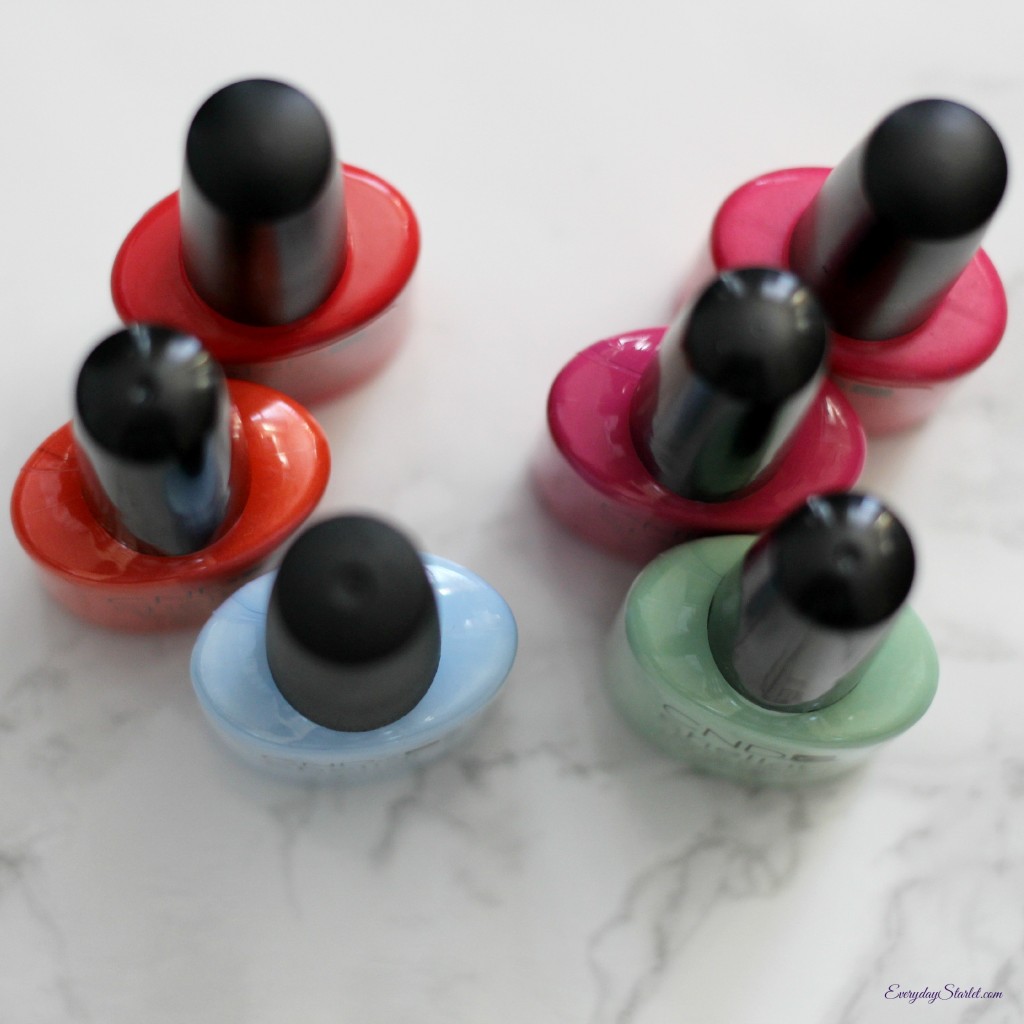 There is something about the change in seasons that makes me desperate to change up my nail polish.  Dark nails in warm weather just feel like I'm wearing a ski parka to the beach in August… but that may just be me, a lot of people can rock dark nails in Spring/Summer and look amazing!  
There are two major nail color trends that show up every Spring: pastels and brights.  So I thought…. why choose?  So I wanted to share with you my favorite nail polish combos.  I've been doing pastels on my nails, and brights on my toes!  My absolute favorite pairs are baby blue w/ bright coral/orange or mint green with bright pink!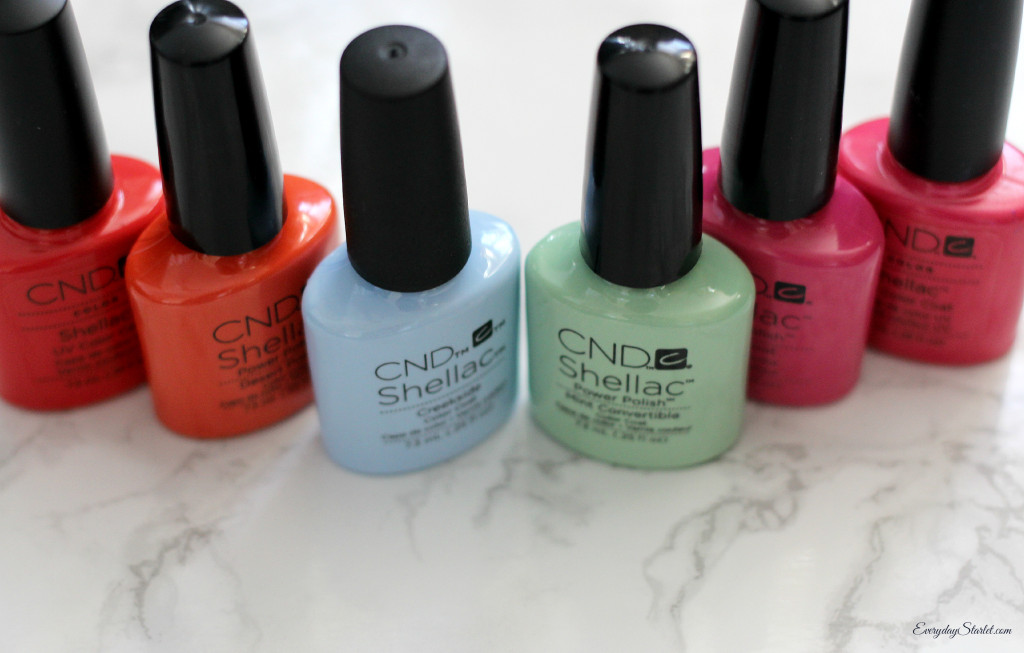 What are your favorite nail colors for Spring?  Do you match nails and toes, coordinate the colors, or just go with random combos?
… and don't miss my other Spring essentials