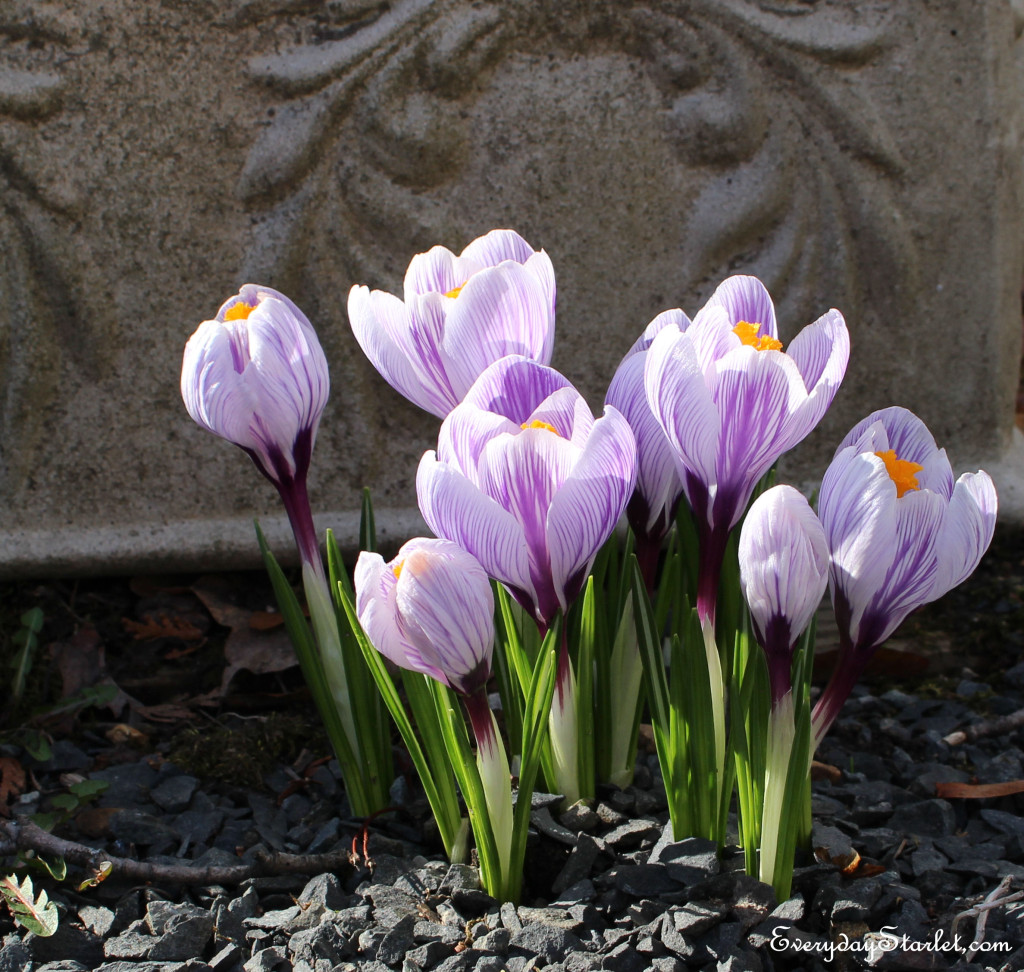 While its officially Spring on the calendar, here in New England it just barely looks like it. I have never wanted Spring more than I do this year (and if you live anywhere in the Northeast you know why). Every season I try to set some goals for myself, no necessarily serious stuff, but some fun stuff that I really want to enjoy in the upcoming season. I'm always amazed that when I put my goals in writing, so many more of them actually happen. So I encourage you to make a written list of your Spring goals…. here are mine…..
Make homemade lemonade
Pack a picnic
Attend a food festival
Attempt an herb garden (last years was a fail, but I'm determined to make it work)
Bake a pie… I haven't made a pie in years, and I'm excited to find a great vegan or paleo recipe
Take a trip to a farmers market…. I'm very into local fresh produce lately
Workout outside more… my favorite cardio is a long walk or jog outside, no music, just me and my thoughts… it's when I'm my most creative
Try some new restaurants…. I love to cook, but it would be nice to find some really great (and healthy) places to eat out once in a while
Go to brunch… it just sounds glamorous!
Make fresh fruit popsicles
Take full advantage of Spring produce and make more salads
Wear more nail polish (I get so comfortable in my clear Nail Envy, but I really want to try some fun Spring shades)
Find the perfect tinted moisturizer… it's been more difficult than I expected
Find my perfect shade of orange or coral lips (the one shade that scares me)
Organize my fragrances and find the perfect signature scent for Spring…. and remember the spritz before I leave the house (I frequently forget)
Take a weekend trip
Go to a flea market… I've never really been, but I'm gotten so into home decor makeovers that I'm dying to try to find a piece of furniture to makeover Starlet Style!
Visit a beach (maybe with my picnic)… I'm not a fan of going in the water (don't you know what fish do in there) but being near the beach is so relaxing, especially when it's not busy
Take a day and just wander with my camera taking pictures
Do some Spring cleaning… I've done some, but it's never really done
Create a fun outdoor space (I've done a bathroom makeover, and done some rearranging in my bedroom, but getting my Mom to let me makeover her backyard may be tricky…. and getting my Dad to get rid of some of the clutter he has back there may be impossible, but I would be so nice to have a cozy patio)
Buy some fresh flowers to have around the house
Update my wardrobe for warmer (hopefully) weather
It may seem like a lot (and it probably is) but so many of these are little things that make life more glamorous (and I've been cooped up inside in snowstorms for the last few months so I have a lot of pent up getting-out-on-the-house to do) buy plavix 75mg
What's on your spring to-do list?