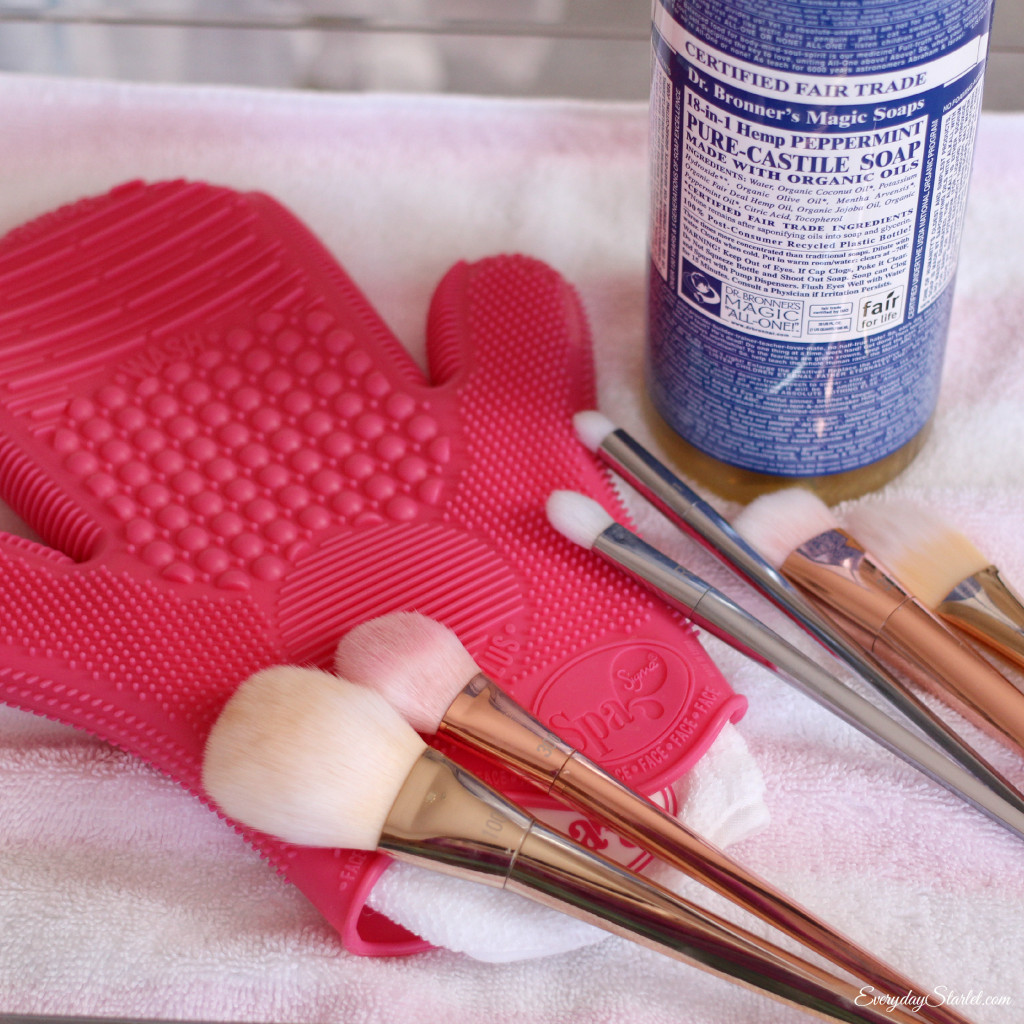 I made a New Years Resolution that I would stop using my fingers to apply my makeup all the time and start using some makeup tools.  I have to say, this was one resolution I was happy to keep… especially with so many fun makeup brushes out there.  It was like discovering a whole new world!
Of course, cleaning my brushes was a whole new thing for me.  It's so much easier to just wash your hands after you finish with your makeup.  I tried several different techniques for brush cleaning, but I've finally found a way that works for me.  I ordered a Sigma Spa Brush Cleaning Glove
.  It's this mitt that you put on your hand, and it has all these different textures.  You just have to add soap and water (I like Dr. Bronner's Magic Soaps
 for my brushes, they're affordable and a natural option), and rub your brushes on different areas of the mitt.  It really gets my brushes clean!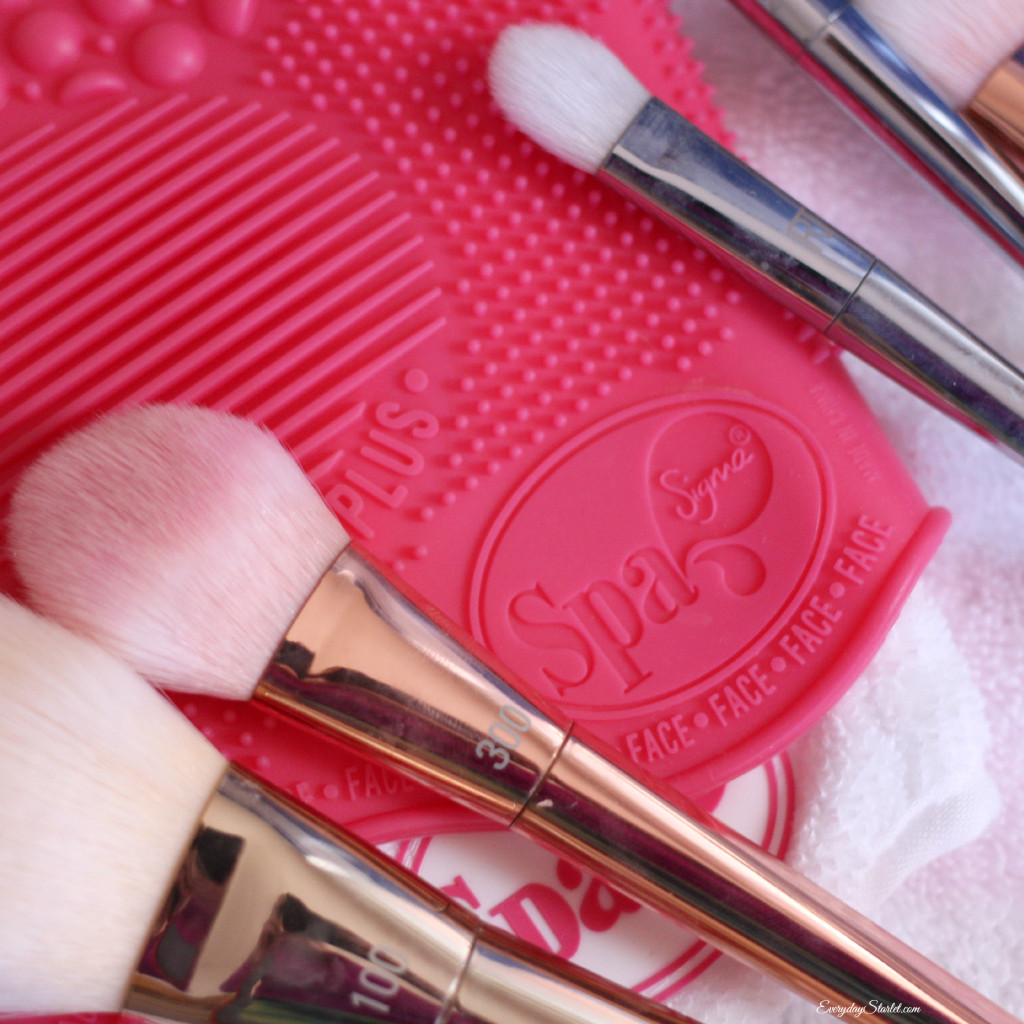 Note: For my beloved Beauty Blender
I use the special Blender Cleanser
.  It works wonders on getting foundation out of that beautiful little makeup sponge!
How do you clean your makeup brushes?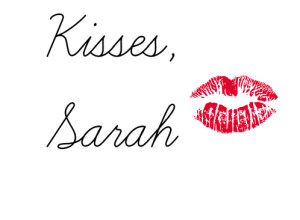 This post contains affiliate links.