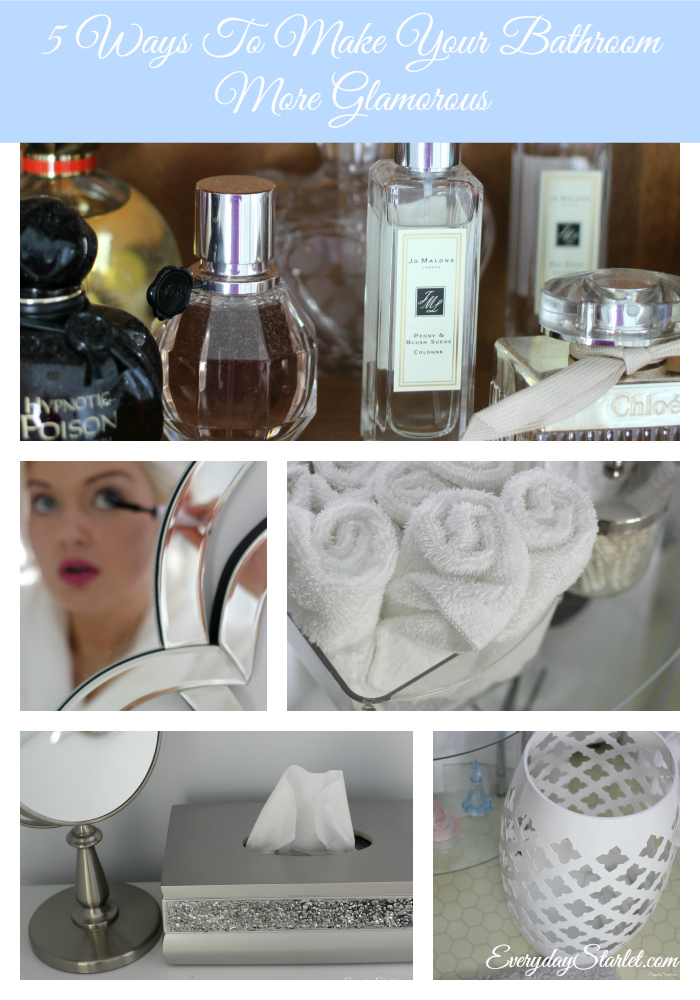 Living at home with your parents can be a challenge.  One of the biggest things for me has been trying to feel like I have spaces that I can call my own.  I took over my parents "guest bath" (they really don't have many guests) when I was a kid, but the style stayed decidedly my mothers.  So recently I decided my bathroom needed a makeover.  My mother was on board with me giving her guest bath a face lift, but she didn't want to embark on major renovations.  So I kept the room basically the same, but used the light blue wall color (which I already loved) as inspiration, and added some silver, sparkly touches to make it feel more like a glamorous boudoir bathroom.  Here are some of the glamour bathroom essentials I discovered….
1. Rolling facecloths in a clear bin was an inexpensive way to make my bathroom feel more spa-like…. Bonus: add a scent to the room like I did with my Orange Blossom Nest Diffuser.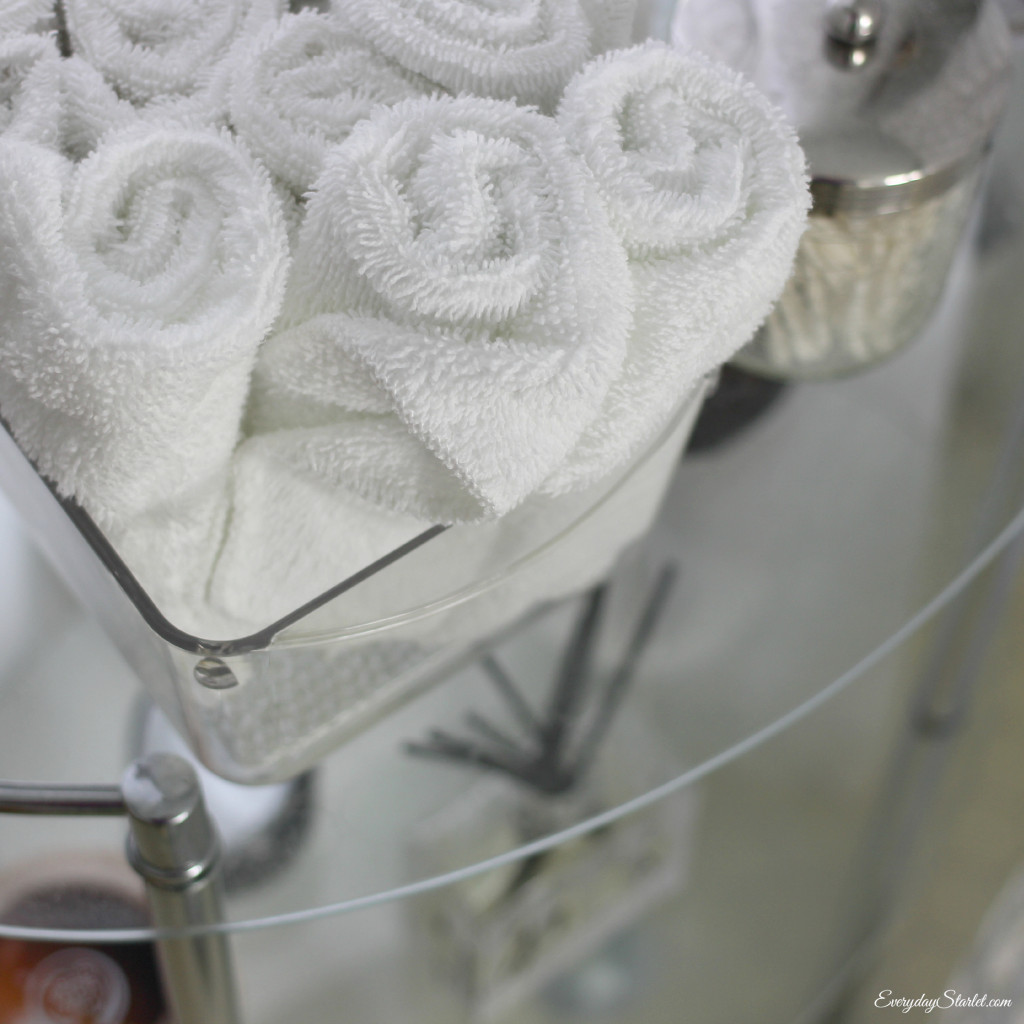 2. DIY the perfect hamper.  I couldn't find one the right size and color, so I found this metal outdoor seat at Kohls and spray painted it white.  I turned it upside down and added furniture pads to the bottom so it wouldn't scratch the floor…. Bonus: my rug is also from Kohls.  It's from JLo's line, and it is the softest rug I've ever put my pedicured toes on!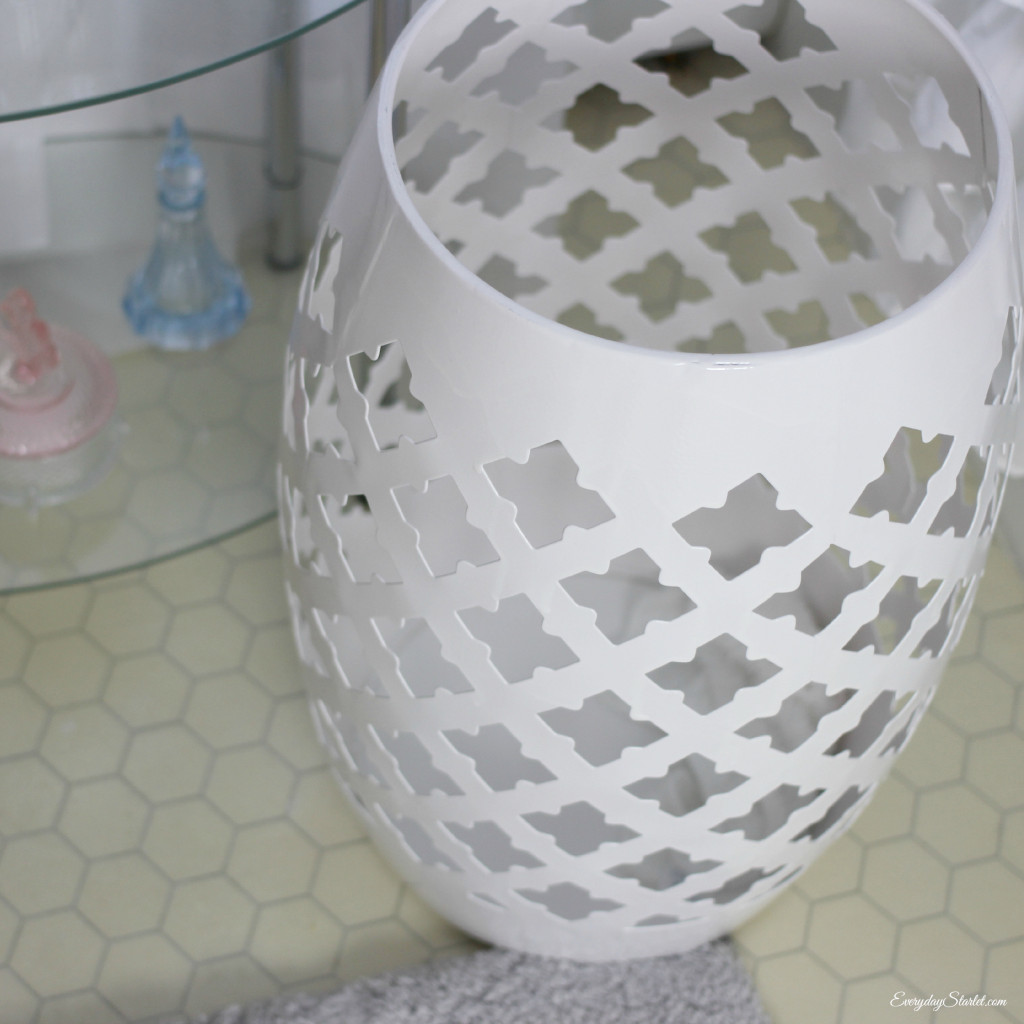 3. Keep your fragrance on display.  Why not show off your gorgeous perfume collection!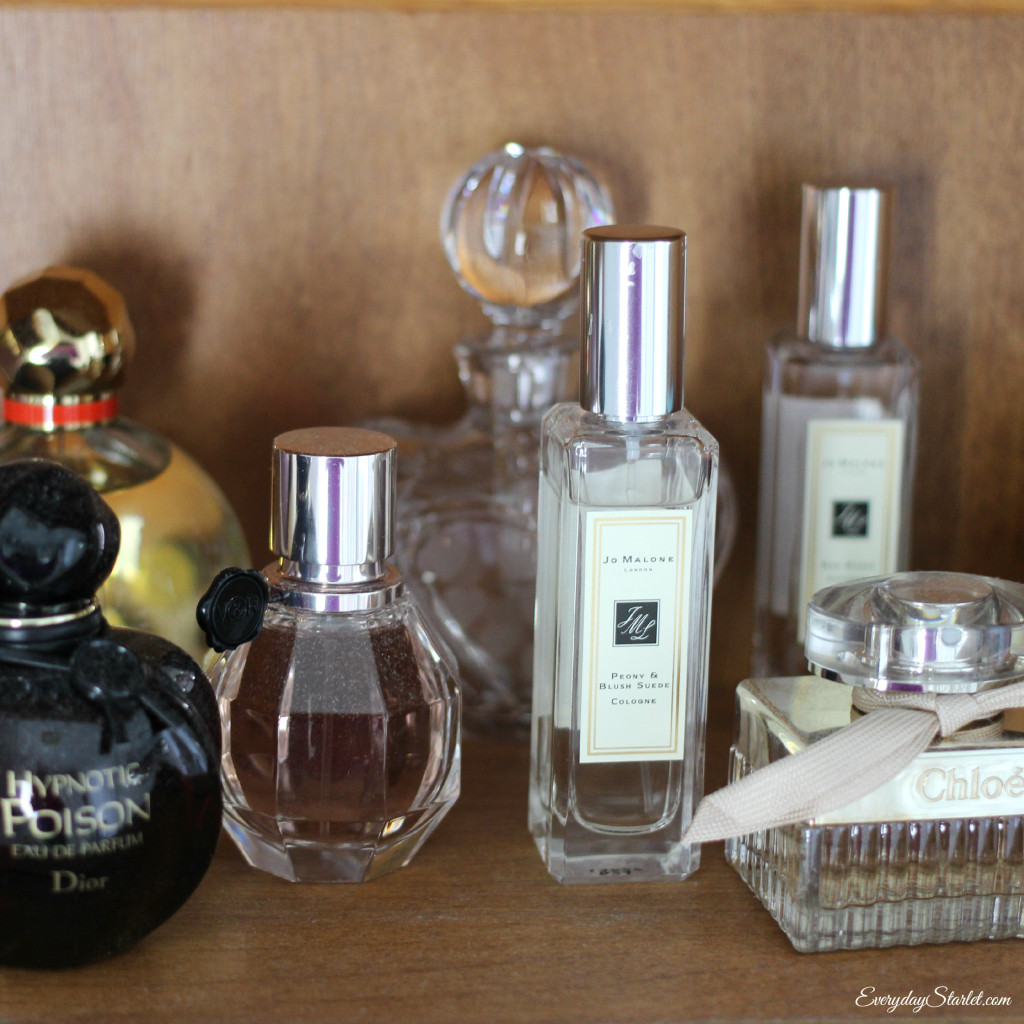 4. Cover up everyday items with some sparkle.  I added this silver and sparkly tissue box cover to the back of my toilet seat and it make even my tissues seem more special.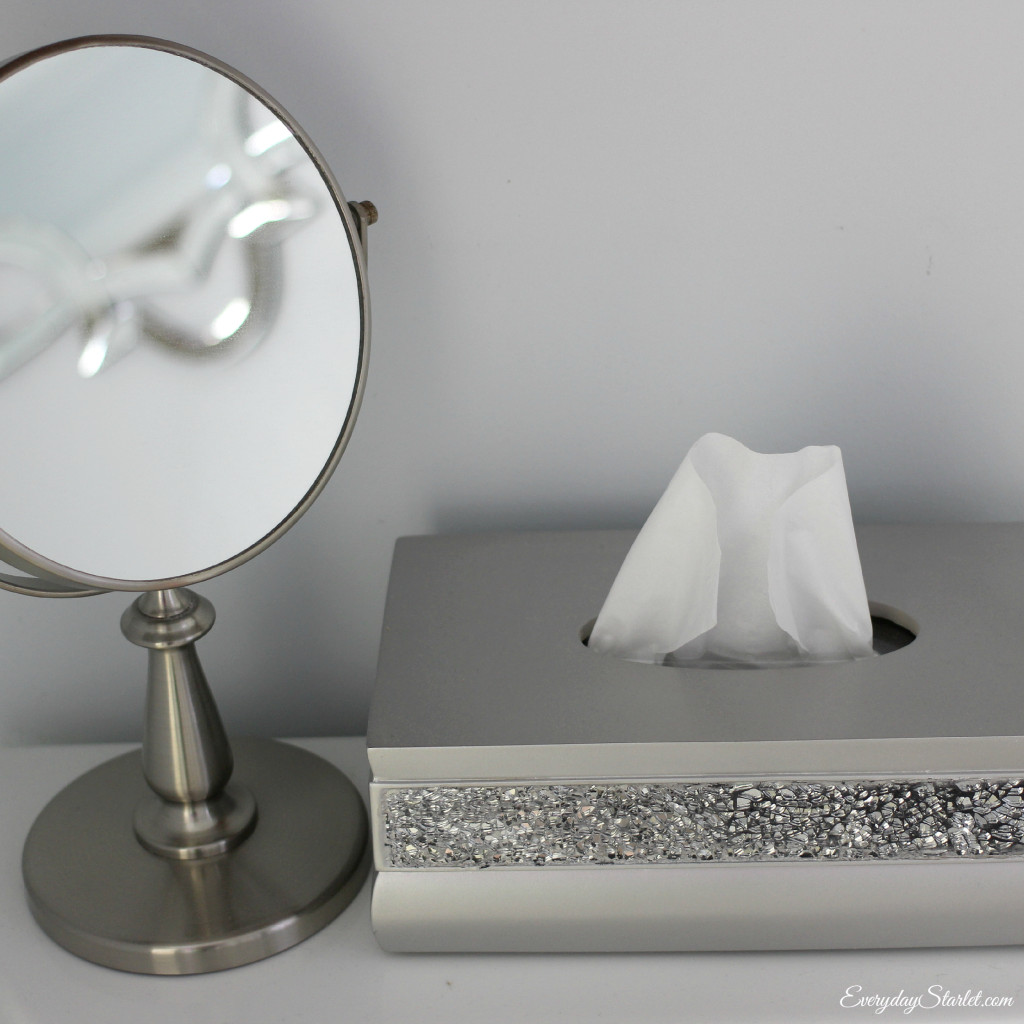 5. No Starlet bathroom would be complete without a mirror!  I love this one from Pier One… especially because of the details.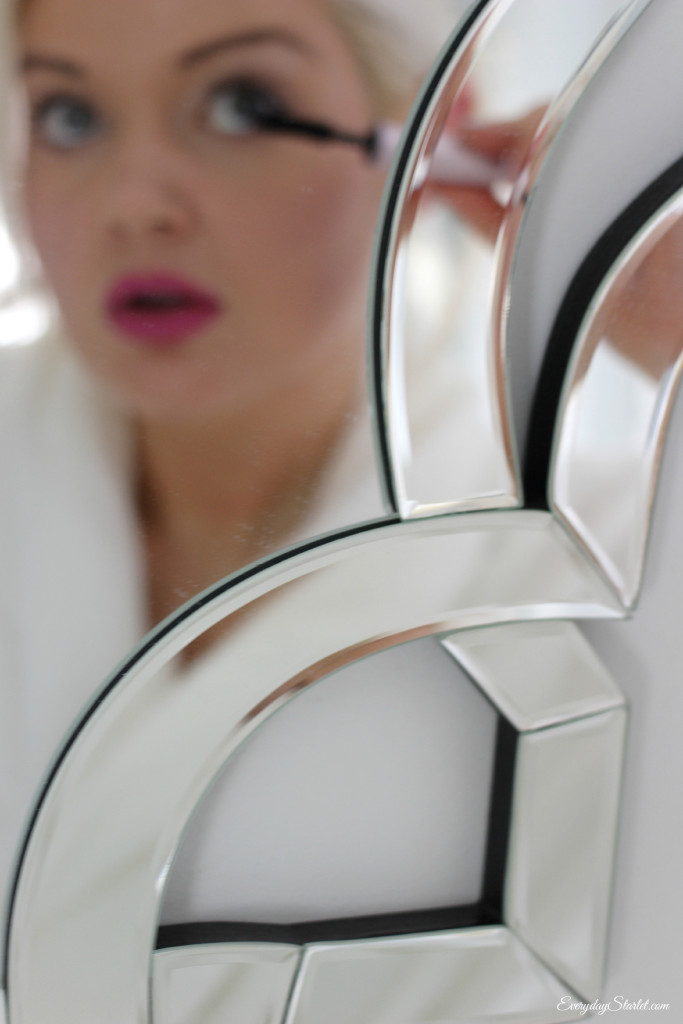 I think my bathroom is finally worthy of a Starlet!