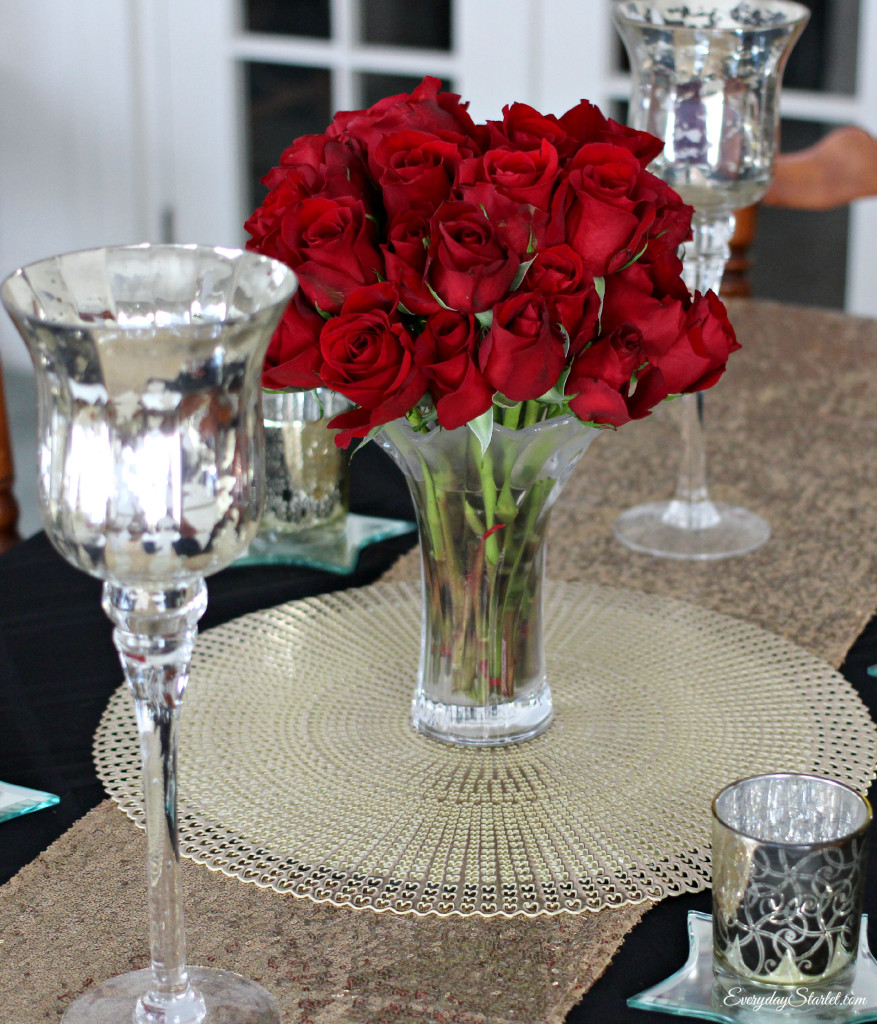 I received so much positive feedback from my Valentine's Day Tablescape that I decided to do one for the Academy Awards.  The Oscars are my Superbowl, so I took to Pinterest for some ideas.  I knew I wanted to start with a black and white color scheme, and then I added some gold for some Old Hollywood Glamour.  I wanted a pop of color, so I was so excited to find red roses on sale for a steal after Valentine's Day (I used 3 dozen, which were the same price as 3 roses the day before Valentine's Day…. so if you love roses, now is the time to buy… I wonder if the same goes for diamonds…. maybe I'll take a trip to the jewelry store… talk to me Harry Winston, tell me all about it)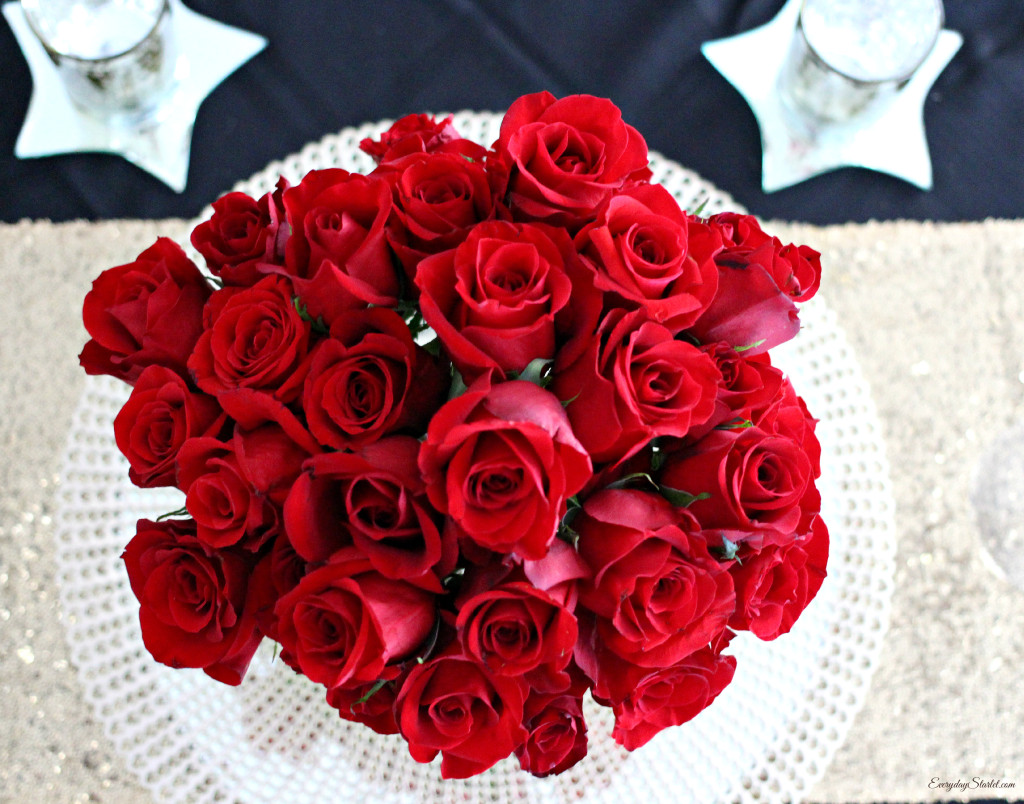 I started with a black tablecloth (I found this one at Bed Bath & Beyond).  Then I used this sparkly gold table runner that I found on Etsy… I'm a sucker for sequins. I scattered my mirrored star coasters (that I've had for years, but I think I found them at Crate & Barrel) and toped them with some tumblers from Michaels (I also used them in my Valentine's and Christmas tablescapes). Then used two candle holder that I also found at Michaels… I love the silvery gold sparkly they have.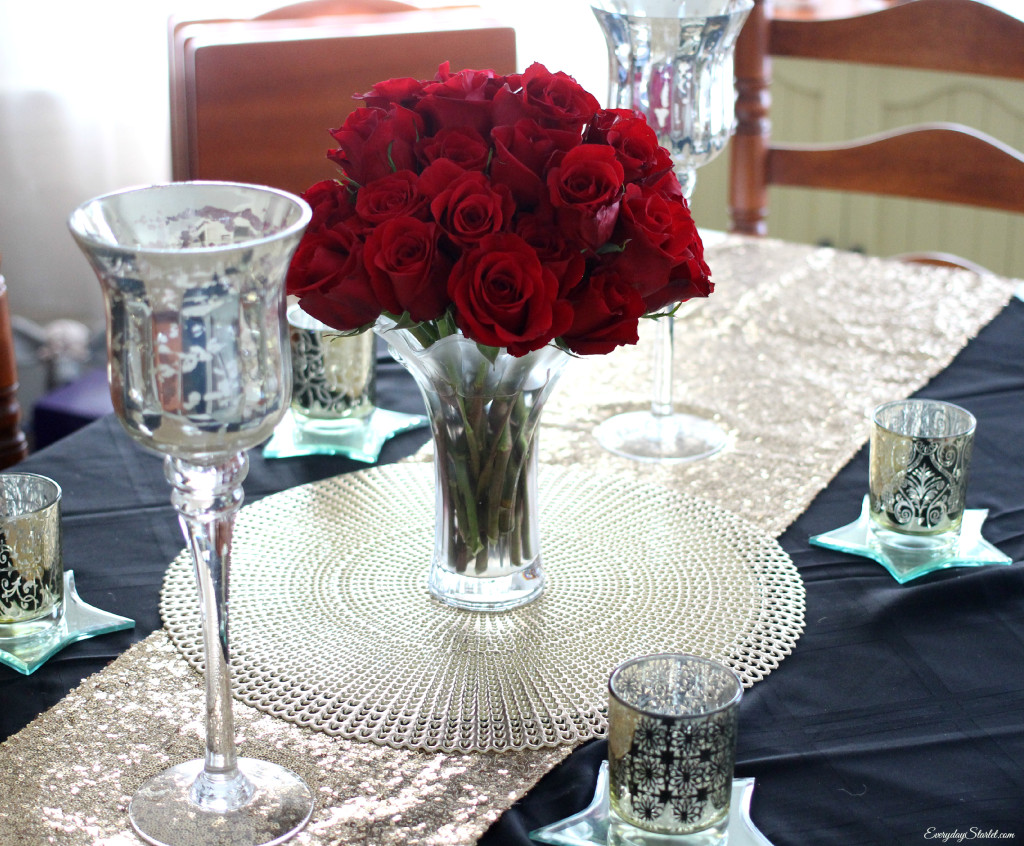 I left my round mirror, that I bought at Michaels and used in my Valentine's Day tablescape, in the center and placed a gold placemat over it (I also found this as Bed Bath & Beyond).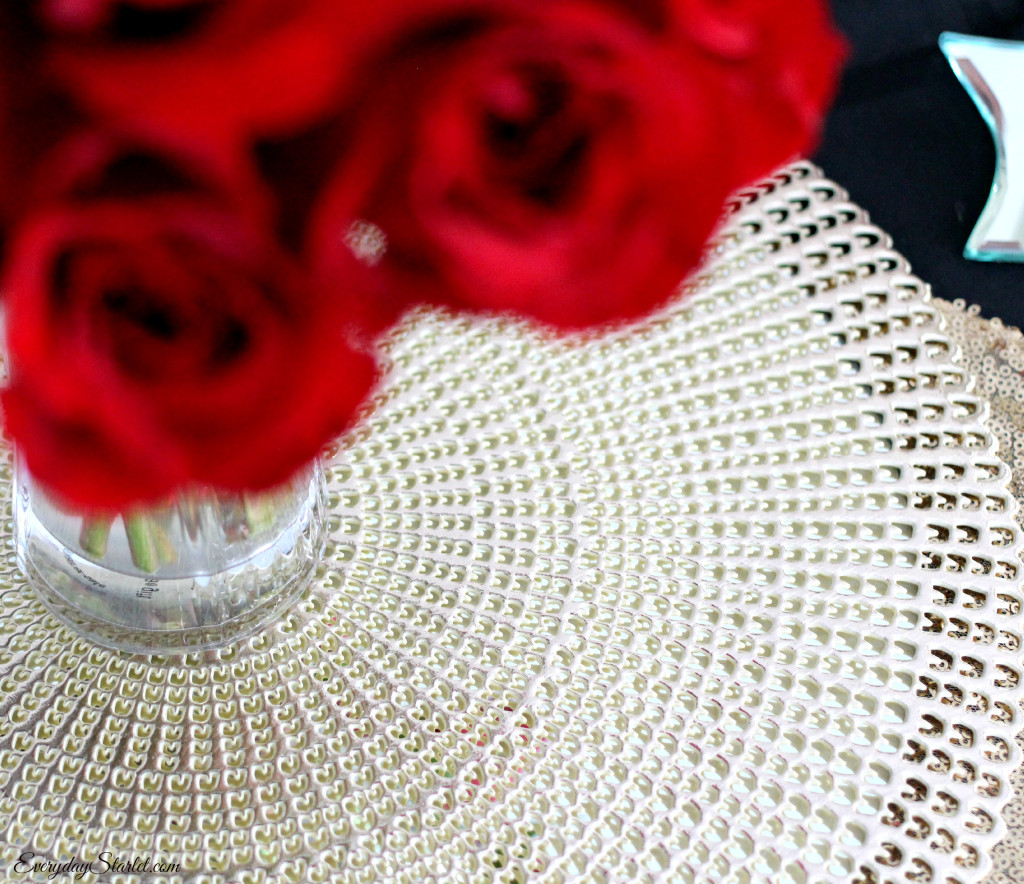 I finished off the look with my discounted red roses.  I used a vase that I found in my mother's collection (I thought it had a bit of an art deco feel to it).  Flower arranging has always been my nemesis. For some reason, I never like the way flowers look when I put them in a vase myself…. but I LOVE these.  Even though it's just a simple vase of red roses, I'm going to consider this a major accomplishment for me in the world of flower arranging!
If you're having an Oscar party (or just staying home and watching the red carpet), you also want to try my Red Carpet Popcorn…. and be sure to watch how I get ready for the Red Carpet!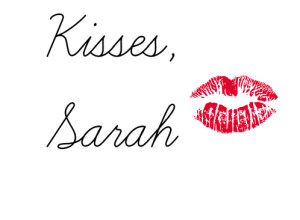 The post is not sponsored