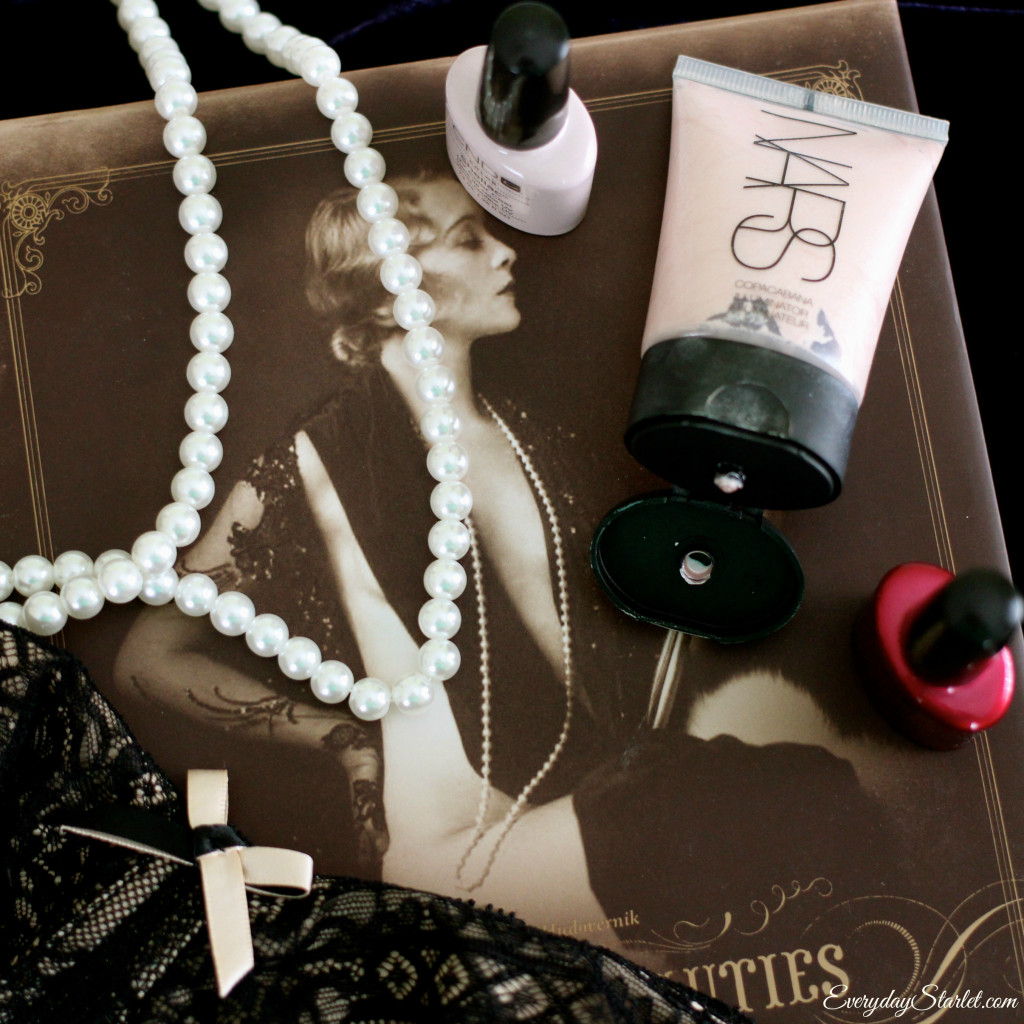 Valentine's Day is right around the corner, and (now that I'm in love and not bitterly single… not that all single people are bitter, but I certainly was) I'm so excited.  If you're planning a romantic night with your Valentine… or even if you're planning a girls night out, or a date with yourself… its fun to prep for the big day.   It heightens the anticipation… which is a key ingredient to seduction.  So here are some tips to prep you for loves biggest night….
Start as soon as possible…
Break a sweat.  I don't mean that you have to get in shape for Valentine's Day… the person you're with should love you regardless (that also applies if you're spending it with yourself).  But I will tell you, working out will make you feel sexy.  Personally, I feel my sexiest after a a good Pilates workout.  I also highly recommend taking bellydance classes…. then are so sensual, and really teach you to appreciate the female form.  Latin based cardio classes will also do the trick… as well as yoga for flexibility.
Take care of any beauty maintenance that you may have ignored lately.  Are your teeth a little dull?  Now's the time to whiten them.  Has the cold weather made you a slacker in the hair removal department?  Better get on that.  Remember, you're not doing this stuff for the person you're with… you're doing it for you.  Taking care of yourself will make you feel sexy.  And when you feel sexy, your partner will see you as sexy.
The day of…
Start by making yourself a sexy playlist to get you in the mood.
Take a warm (not hot) bath or shower with a sexy scented soap, like something with vanilla
Use a body scrub to get your skin nice and soft
Give yourself a pedicure… nice toes are sexy.  You can also give yourself a manicure.  Save the wild colored polishes for another time.  Statistics show that men are most attracted to nails and toes is reds or nudes.
Use a moisturizing body lotion… and bonus if you add a shimmer to your legs
Pick you're sexiest fragrance (more on picking a scent tomorrow)
Look in the mirror and list the things you like best about yourself.  This will boost your confidence and put you in a strong and sexy mood.
Now is the time to do your hair and makeup and pick a great outfit.  I'll be posting more tips on Valentine's day looks this week and next, so stay tuned!